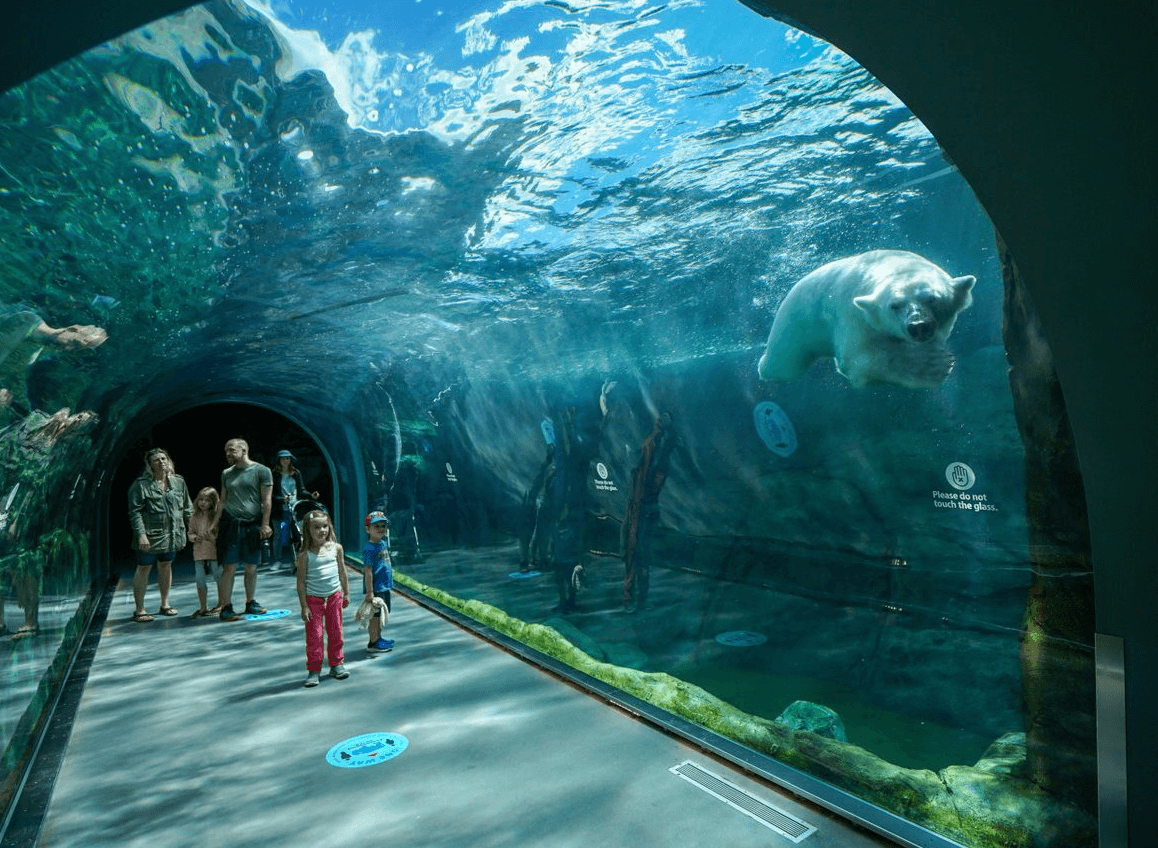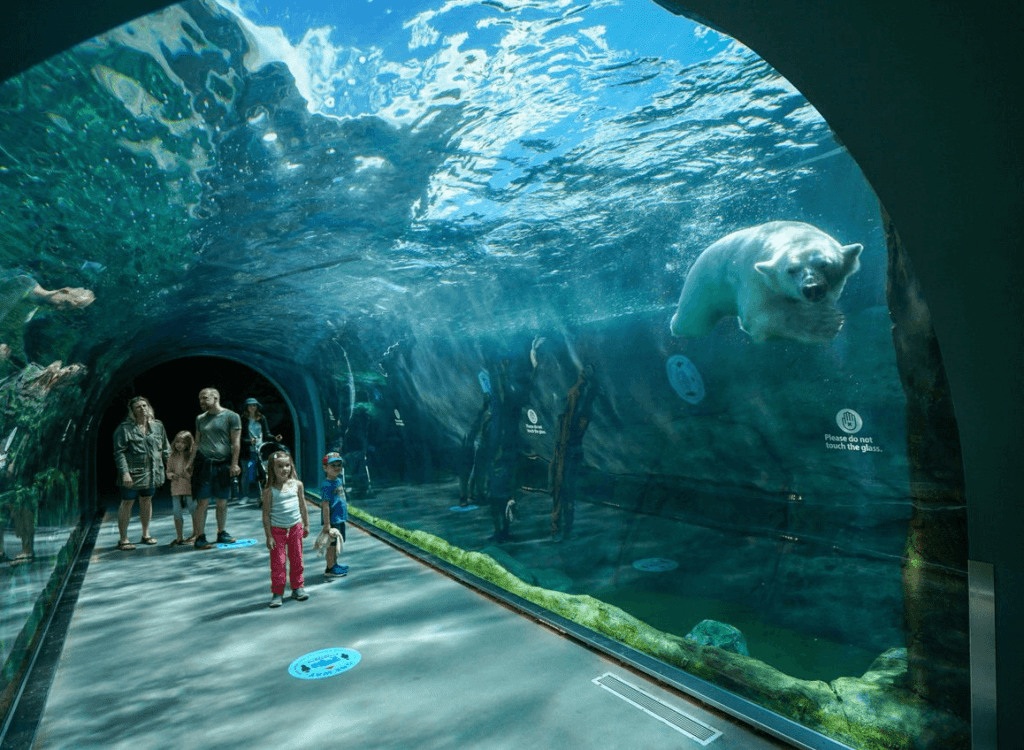 The city of Winnipeg, Canada's heartland, is a hidden treasure teeming with family-friendly attractions. A cultural hotspot, it boasts a rich history, diverse neighborhoods, mouthwatering cuisine, and a myriad of recreational activities. Whether it's exploring natural wonders or engaging in interactive exhibits, Winnipeg offers an array of fun things for families and kids to enjoy. This guide will introduce you to an exciting list of adventures waiting to be discovered in Winnipeg.
Fun things to do in Winnipeg with Family and Kids
Assiniboine Park Zoo: Wildlife Adventure
Start your Winnipeg journey with a visit to the Assiniboine Park Zoo, a must-see destination for families. Spanning over 80 acres, this zoo houses 200 animal species, with the Journey to Churchill exhibit being a prime attraction. This exhibit showcases animals from Manitoba's North, including polar bears, muskoxen, and Arctic foxes. Children can learn about these animals and their habitat, making it an educational and fun outing.
The Forks: History and Recreation Combined
Next, head over to The Forks, a historical site located at the junction of the Red and Assiniboine Rivers. This meeting place of over 6,000 years now houses a market with artisan shops, delectable food stalls, and entertainment venues. Families can enjoy a leisurely stroll along the riverside, embark on a riverboat tour, or ice-skate on the frozen river during winter. The Children's Museum nearby offers interactive exhibits that will keep the little ones enthralled.
Canadian Museum for Human Rights: A Beacon of Enlightenment
The Canadian Museum for Human Rights is not only a remarkable architectural marvel but also a place to inspire thought and conversations about human rights. Although some exhibits might be profound for younger children, the museum offers age-appropriate materials and programs that kids can explore. The stories of courage, freedom, and resilience can be an excellent teaching tool for older kids.
FortWhyte Alive: Nature's Classroom
For outdoor enthusiasts, FortWhyte Alive is the perfect stop. Its 640 acres of prairie, forest, and wetlands offer a beautiful setting for hiking, bird watching, and buffalo spotting. During winter, families can enjoy activities like ice fishing, skating, and tobogganing. The interpretive center provides interactive exhibits about environmental conservation and local history, giving children a hands-on learning experience.
Tinkertown Family Fun Park: An Amusement Retreat
When it's time for pure, unadulterated fun, head to Tinkertown Family Fun Park. This outdoor amusement park provides a variety of kid-friendly rides, games, and mini-golf. The classic carousel, bumper cars, and the thrilling roller coaster will keep your kids entertained for hours.
Royal Aviation Museum of Western Canada: Soaring High
If your children are fascinated by airplanes, the Royal Aviation Museum of Western Canada is a must-visit. The museum houses an extensive collection of vintage aircraft and offers a chance to learn about Canada's rich aviation history. The interactive displays and children's play area ensure an enjoyable and educational visit for kids of all ages.
Manitoba Children's Museum: A World of Discovery
Designed with children in mind, the Manitoba Children's Museum is a place where kids can learn through play. With twelve permanent galleries, children can engage in various activities, from operating a real train to building in the construction zone. This museum provides an enriching environment that encourages curiosity and creativity.
Thermea by Nordik Spa-Nature: A Relaxing Respite
After an action-packed day, Thermea by Nordik Spa-Nature offers a rejuvenating experience. While it's more suitable for adults and teenagers, the spa offers a warm and relaxing atmosphere that the whole family can appreciate. The spa features outdoor pools, saunas, and a restaurant, making it a perfect place to unwind.
Oak Hammock Marsh: A Bird Watcher's Paradise
With its vast natural landscape and diverse wildlife, Oak Hammock Marsh is another excellent outdoor destination. Known as one of North America's birding hotspots, it's home to over 300 bird species. Families can explore the interpretive center, hike the trails, or paddle through the wetlands. It's a fantastic opportunity for kids to learn about ecology and the importance of wetlands.
Le Musée de Saint-Boniface Museum: A Voyage Through Time
For a taste of local history, visit Le Musée de Saint-Boniface Museum. Located in Winnipeg's French quarter, it's housed in the oldest building in Winnipeg. The museum showcases Franco-Manitoban culture and the region's Métis heritage, offering an engaging way for kids to learn about the area's past.
Kildonan Park: Green Oasis
Kildonan Park, with its sprawling greenery, picnic spots, and a beautiful outdoor pool, is an ideal place for a family day out. The park also features a playground, Witch's Hut, and Rainbow Stage, Canada's largest and oldest outdoor theatre, where you can catch a summer musical with your family.
Vertical Adventures: Climb the Heights
For families seeking a bit of adrenaline, Vertical Adventures offers indoor rock climbing experiences for all ages. With safety harnesses and different climbing levels, it's a fun and exciting way to challenge yourself and your kids.
Manitoba Planetarium & Science Gallery: Starry Expedition
Finally, embark on a cosmic journey at the Manitoba Planetarium & Science Gallery. Here, you can explore the wonders of the universe through immersive dome shows. The adjoining Science Gallery offers interactive exhibits that make learning about science fun and engaging.
Conclusion
Winnipeg is an ideal family vacation destination. It offers a rich blend of educational and recreational activities that cater to children's curiosity and sense of adventure. From its historic sites to its natural parks, interactive museums, and fun-filled amusement parks, there is no shortage of family-friendly attractions. Exploring Winnipeg is more than just sightseeing—it's about creating lasting memories with your loved ones.

"Typical beer trailblazer. Hipster-friendly web buff. Certified alcohol fanatic. Internetaholic. Infuriatingly humble zombie lover."