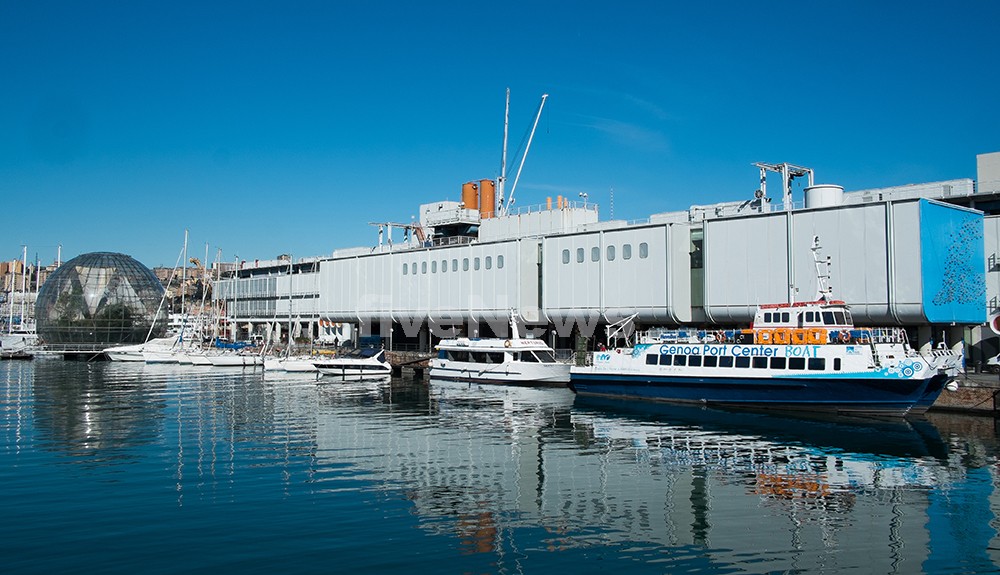 The Amici dell'Acquario association resumes its activities after the Christmas holidays with a new round of meetings
Genoa – the first Wed flag expected new year On January 11 at 17.00 – dedicated to A Journey to Madagascar: Nature, Biodiversity and Human Aspects. The meeting will be an opportunity to deepen knowledge of this beautiful African island which is at the same time one of the treasure chests of the planet richest in biodiversity and one of the poorest countries in the world.
To tell about the natural aspects of Madagascar and the research and conservation projects of some species of reptiles that the Aquarium of Genoa has been involved in over the years, including one dedicated to the common spider turtle (Pyxixs arachnoides) which are regularly played in the structure, will interfere Fabio Mattioli, structural biologist. Intervention will follow Angelica Crotini, biologist of the Department of Biology, Faculdade de Ciências, University of Porto, Portugal (video link from Porto, Portugal), is one of the most important researchers specializing in herpetology in Madagascar. The speaker will talk about the results of the latest genetic studies on Malagasy reptile and amphibian species, some conservation projects in a controlled environment for the survival of some critically endangered species and the importance of studies Off-site That allows the study of conservation measures aimed at protecting the ecosystems of Madagascar with interventions in nature.
Addressing the human aspects Umberto Valente
Addressing the human aspects Umberto Valente, previously holder of the Chair of Surgery at the University of Genoa, founder and director of the Department of Transplantation at San Martino Hospital in Genoa, and then instructor of surgeon at Le Polyclinique Universitaire NEXT in Antsiranana (Madagascar). It is a hospital located in the north of the African island that provides health care to the population and is equipped with operating rooms, first aid, outpatient clinics and an intensive care room. It also houses the Faculty of Medicine – co-founded by the NGO NEXT onlus – of the Antsiranana State University where Professor Valente works as a volunteer in training new generations of local doctors.
The meeting and all subsequent meetings in the calendar will be held at 5 pm in the Aquarium Ballroom.
Free entry until all available seats are filled.
For information: tel. 010 / 2345.279-323, [email protected]; www.amiciacquario.ge.it.
The meeting schedule includes:
Wednesday, January 18, 17.00
"Seeing Beyond the Unseen in the Age of Metaverse, Between Light Quantum and Artificial Intelligence"
Alberto Diaspro, Professor of Physics at DIFI and UNIGE and Director of Research at IIT
We are in the age of quantum microscopy and metaverses. We will talk about optical microscopy, photons, effects of photons, visible neurons and much more to better illustrate the relationship between man and reality mediated by technology.
Wednesday, January 25, 17.00
"sand ghost"
Mario Pistarino, Full Professor of Biology DISTAV, UNIGE, Secretary General of the Ligurian Academy of Sciences and Letters
Simona Candiani, Full Professor of Developmental Biology, DISTAV, UNIGE
We'll talk about the evolutionary history and biology of the sapiens, a small marine invertebrate organism that shares an ancestor that appeared more than 500 million years ago with chordates.
Wednesday 1st February, 5.00pm
Echoes from the sea – marine parks between pictures, sea and music
Marcelo Di Francesco, Instructor, Underwater Photographer
Fabio Benelli, marine biologist, and filmmaker
The meeting is dedicated to discovering the biological riches of some marine protected areas, and a virtual journey through underwater pictures and the stories they tell.
Wednesday, February 8, 17.00
"Find your voice. This (un)known voice!"
Emma Garzoglio, Speech Therapist and Professor of Vocal Pathology on Certificate Course in Speech Therapy, DINOGMI, UNIGE
Maurizio Ballestrino, Assistant Professor of Neurology, DINOGMI, UNIGE
We will talk about the mechanisms through which sound is formed by the body and those through which it is perceived, the communicative effects of sound, and its connection to language.
Wednesday, February 15, 17.00
Art, scientific drawing, and research: from prehistoric representations to 3D digital models.
Stefano Schiaparelli, DISTAV, UNIGE, Rector's Delegate for the Promotion of University Museums and Archives
We'll talk about natural images from prehistoric times, to art, to scientific drawing, to creating 3D digital models with the latest software.
Wednesday, February 22, 17.00
"Perfumes and scents of plants: scientific, historical, artistic and devotional aspects"
(following olfactory experiences)
Laura Cornara, Distav, UNIGE
Gabriel Ambo, Ph.D., Order of Friars Minor Capuchin of Genoa
The narrative will address the use of perfumes and aromas over a thousand years of history, with uses in cosmetics, medicine, food, artistic and religious fields.
Wednesday 1st March, 5.00pm
Giotto. Nature comes into play
Flavia Celerino, Artisolcamino
Giotto is perhaps the first artist to introduce naturalistic scenography in association with the events narrated. After him, the depiction of nature will become more and more the protagonist.
Wednesday 8 March 17.00
"The Sea in the Graphic Arts: Iconographic Suggestions"
Maurizia Migliorini, DIRAAS, UNIGE and Pastoral University
Various pictorial images of the sea will be presented, from old photographs, to pictorial landscapes of realism and impressionism of the 19th century.
Wed 15 March 17.00
"Celebrating my day! The golden section between nature, art, science and mathematics"
Mauro Cumulo, Professor of Mathematics – The Institute of Ismaili Studies Copernicus Luxembourg Turin – Presteem Centre, Milan
From the spiral of the Nautilus, to the sunflower fields of Provence, from the classical canons of Phidias, to the Renaissance of Piero della Francesca and Fra Luca Pacioli, even Le Corbusier's Le Moduleur.
Wed 22 March 17.00
"Genoese Red Gold. From Fishing to Reef Art"
Enzo Dagnino, writer
Pier Guido Quartero, writer
Lorenzo Sines, Genoa Aquarium biologist
In Genoa, red coral knew different applications and has always been the basis of Genoese trade from fishing to processing.
Wed 29 March 17.00
"Architecture and Photovoltaic Cells"
Enrico Zanni, physicist, photovoltaic expert, former employee of Ansaldo
We'll see how solar energy and its conversion into electricity change the geometry and color of new buildings.
Wednesday, April 5, 17.00
"Sister Blandina. Adventures of a Nun from Liguria to the Far West
Massimo Minella, Deputy Editor-in-Chief of Repubblica
Franco Piccolo on accordion
Maria Rosa Segale will become Sister Blandina and at the age of twenty-two will leave alone, across the United States, on an adventure that will lead her to the far, far, wild West. A progressive and revolutionary choice for women's emancipation to be on the side of the less.
Wednesday 19th April, 5.00pm
"The Chemist Artist and the Chemist Artist"
Giovanni Petrillo is Professor Emeritus of Organic Chemistry, Department of Chemistry and Industrial Chemistry, UNIGE
Federico Locardi, Research Fellow in Physical Chemistry, Department of Chemistry and Industrial Chemistry, UNIGE
On the one hand, we will remember the outstanding contribution that artists made to the advancement of chemistry, and on the other hand, how easily chemical knowledge could be transformed into art and artists begotten.
Free digital newspaper editing of information, news and live news
Related

"Infuriatingly humble alcohol fanatic. Unapologetic beer practitioner. Analyst."