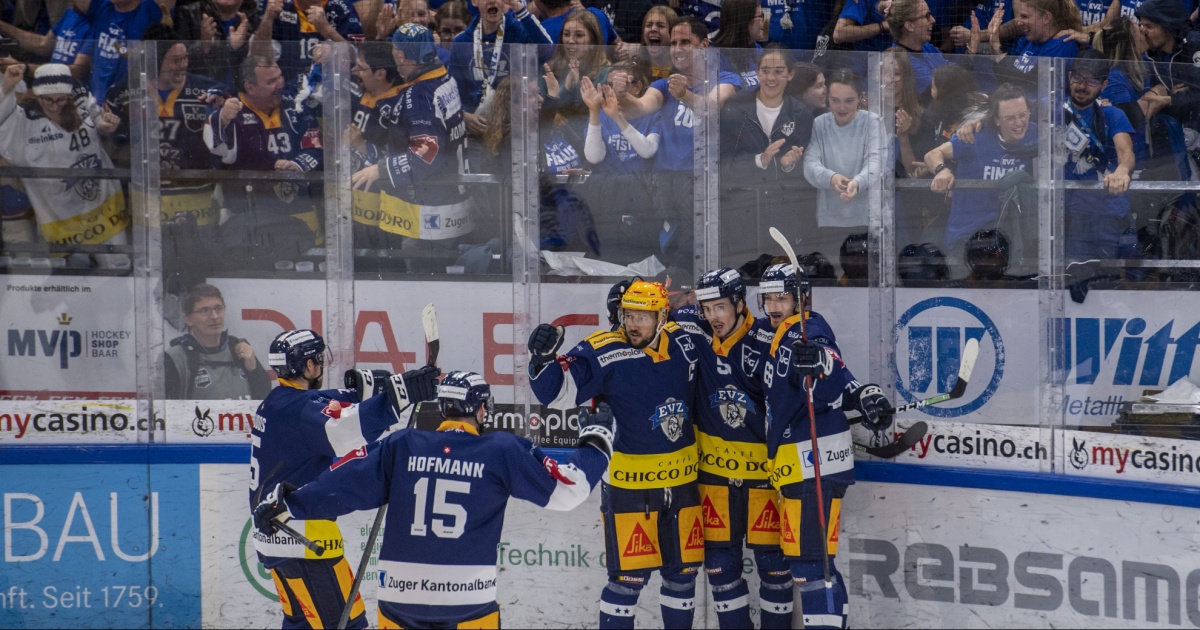 Four consecutive victories in the final and Zug managed to turn the final in a big way: After last year's success, the Bulls remained the strongest in Switzerland, thanks to a Simeon double and title-winning goal by Herzog.
The Decisive Game 7 goes straight to life, as both Grönborg and Tangnes confirmed the line-up entered Friday, with a goal from Justin Azevedo, served by Garret Roe, slipping the ball into Leonardo Ginoni's "five holes." So Zug had to do a great deal of offensive work from the start, but Jakob Kovar stopped all his shots safely, when a Zurich defender did not block them. On the other hand, Zurich created two significant shares in the reboot, without tapping it. At 18, Yannick Webber is sent off for a naive elbow kick against Nico Gross, then Dario Simeone (who had squandered a few minutes earlier an attractive counterattack) is unforgivable by providing an equally good assist with a gentle backhand movement. by Jan Kovar.
In the second half, Zurich plays better and applies constant pressure from Genone's parts, so much so that in the end the attempts made throughout were 26. Denis Hollenstein in particular touches upon the new advantage, with a 27-minute swerve that ends. out on the column. And when Phil Baltisberger was awarded a penalty in the 33rd minute, Zug took the lead thanks to Herzog's shot on Simeon's pass. Shortly after Zinder touched the third goal, but Jakub Kovar opposed the big goal. Two and a half minutes from 40′ Cadonau is forced to make a mistake to stop Roe. During the penalty kick, Roux found himself free to shoot, but Ginoni closed the mirror.
The third half is the most balanced, with good chances on both fronts, however, none of them were exploited. The game is clearly moving more and more slowly in the third defense of the hosts. At 56′ Azevedo has a good chance, after losing captain Zug Kovar. However, even without Jakub Kovar in goal, Zurich no longer had the resources to question the result, and Dario Simeone scored again 50 seconds before the end of the match.

"Alcohol enthusiast. Twitter ninja. Tv lover. Falls down a lot. Hipster-friendly coffee geek."