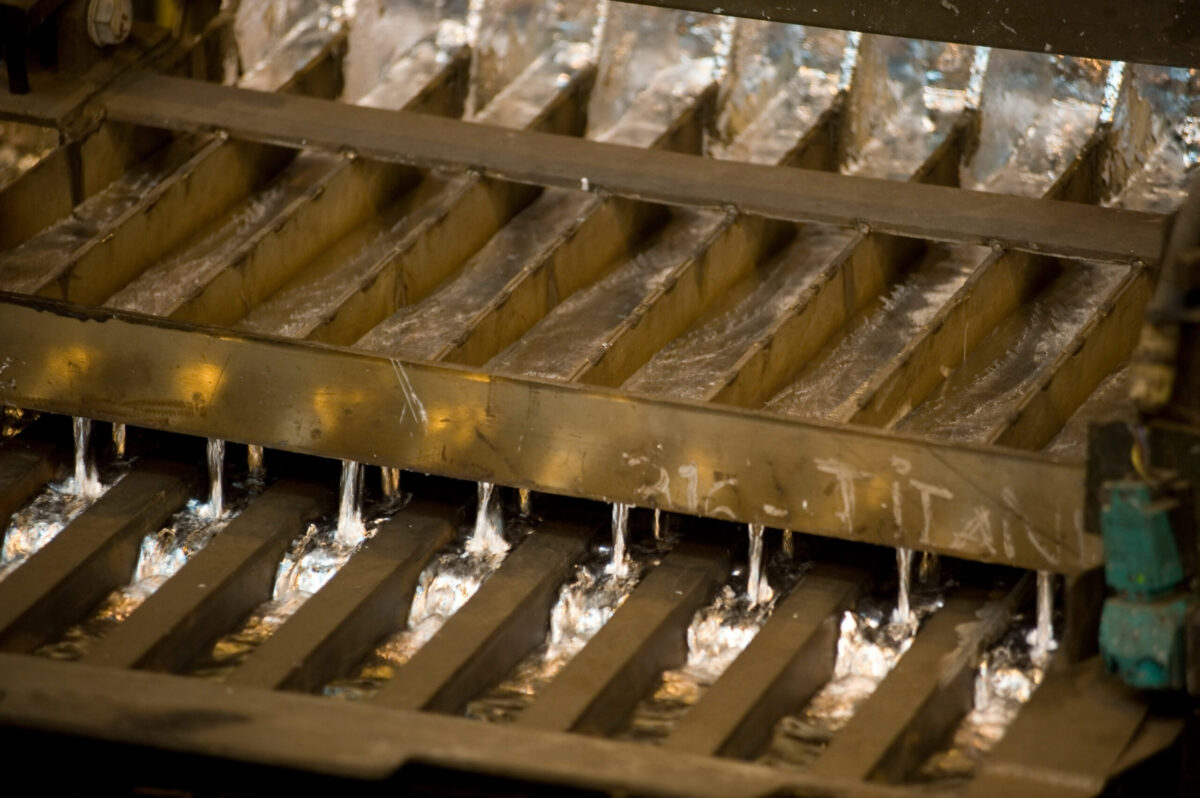 The Ottawa government has ordered three Chinese conglomerates to pull out of some Canadian mining projects. It is a move that uses a new regulatory framework to govern foreign direct investment in sectors deemed critical to national security. Meanwhile, Indonesia…
Under the same sky, or nearly so. In a move that sets a decisive precedent for developments in the critical commodities sector, the Canadian government has forced three Chinese companies to withdraw their investments in several Canadian mining companies.
This was announced by Minister of Innovation, Science and Industry Francois on Wednesday.Philippe Champagne During a press conference to present a new set of measures for modernizationInvestment Canada Act (Aika).
"While Canada continues to welcome foreign investment, we will act decisively when these investments threaten our national security and critical mineral supply chains at home and abroad."
Responsible for monitoring risks, according to careful analysis and review of intelligence Supply chain, according to the ICA's directives, it is necessary to intervene in three specific cases to prevent and reduce the influence of certain Chinese companies. It is Sinomine Rare Metals Resources Co., Ltd., which had signed In December 2021 A Off-take contract and the purchase of 5.7% of the interests of Power Metals Corp, a Canadian company active in the lithium market; Chengze Lithium International Limited is a Hong Kong listed company was integrated Almost 20% of interest in lithium Chile in May this year; Finally Zangge Mining Investment (Chengdu) Co. was forced to give up For investment About $290 million on Ultra Lithium Inc. for an extraction project in Argentina's Catamarca province.
"Considering the inherent risks posed by government-owned investors or investors in foreign companies, an investment in a Canadian company operating in the critical minerals sector or the presence of such companies in an investment plan," it says. In reference For an in-depth analysis of the legislation's new guidelines on national security, "There is reasonable evidence to believe that the investments may affect Canada's national security as established by Part IV.I of the ICA".
Therefore, the study applies to public companies as well as private companies, but with the influence of foreign governments. Generally, the acquisition of control of a Canadian entity by a non-Canadian entity is notifiable or subject to review under applicable law, depending on the type of transaction and the value and nature of the transaction. Commercial is involved. One sector that the Ottawa government calls "the key to the country's future prosperity," is critical materials, because the country has cobalt, lithium, rare earths, nickel and many other metals essential to green-tech. profession.
A growth opportunity for GovernmentWho will soon deliver his Critical Mineral Strategy To "position Canada as a leading global supplier," but to closely monitor transactions deemed hostile to and supportive of foreign investment by countries that "share our interests and values." A clear anti-Chinese stance, a vision Commercial It already naturally integrates the North American market and is now revitalizedInflation Act to us.
Security of supply chains of critical metals becomes an essential condition not only for individuals like Tesla. Recently, when Canadian Deputy Prime Minister Chrystia Freeland visited Washington, she said that there is an urgent need to strengthen economic ties with democratic countries such as Canada, Australia, Finland, France, Germany, Japan, South Korea, Sweden, the United Kingdom and other countries. It is part of the European Commission Mineral Conservation Partnership Led by the US – and emphasized the importance of a supplier country. O Nasak Nikaktar, As reported The Financial TimesHe commented on the Canadian government's move as "a rapid shift in approach to risks in critical supply chains from a traditional view of national security policy".
A signal that confirms the current trend cut off, has an increasingly decisive role for government and security agencies to control and ward off adverse business and financial impacts. An example Body was created Temporary In England. A scenario that sees integration without integration difficulties Regional multilateralism, selected in the main industry for decarbonization. With raw material producing countries already aiming to maximize trade benefits.
A new OPEC for critical metals?
As reported Financial Times In an interview Indonesia would have actually introduced the idea of ​​creating a new "cartel" to manage nickel and other commodities to Minister Bahlil Lahadalia. Battery metalsWith a not-so-disguised inspiration for the Organization of the Petroleum Producing Countries (OPEC).
Given the current energy crisis, the timing of the proposal takes us almost back to the 70s. trend Market: The explosion in demand for lithium, cobalt, nickel and graphite for the electrification of the global vehicle fleet presents a unique opportunity. For the income of raw material producing countries, for the desire to climb up the supply chain and control the geography of value, without repeating an underdeveloped model destined only for extractive activities.
The proposal has yet to be formalized, but there are already some significant hurdles. Unlike the oil cartel, where most of the mining activities are controlled by the government and located in the home state, mining and industrial refining companies operating in the nickel sector in Indonesia (responsible for 38% of the world's refined nickel. ), like other sectors, are stainless steel and raw nickel consumers of Chinese companies such as Singshan, one of the world's leading producers. See active or dominant.
The Jakarta government has already taken measures to restrict nickel exports to encourage the modernization of its industrial operations, with a view to stimulating the growth of the domestic electric battery industry. The decision led the European Union to turn to the WTO against it and push Chinese companies to invest more than $30 billion in the Indonesian supply chain.
without investments and How do you know China's ability to supply nickel in pure enough quantities to satisfy global lithium battery manufacturers is limited. Unlike Russia, which accounts for 20% of the global supply of Class 1 nickel through subsidiary Nornickel, it is considered the standard for batteries by the IEA.
Looking at countries' participation in complex and globalized supply chains such as critical raw materials reignWith target markets and very different environmental needs, creating a common lead is no small endeavor.

"Total coffee junkie. Tv ninja. Unapologetic problem solver. Beer expert."