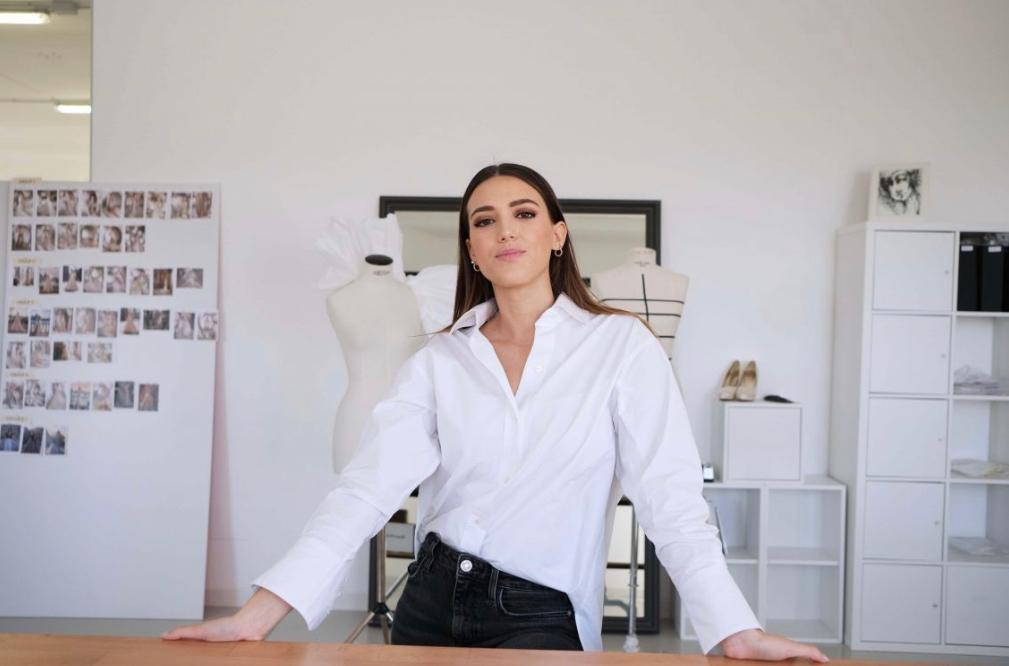 Nicole CavalloFrom Saluzzo, Creative Director of the wedding dress brand "Nicole Milano" (subsidiary of the Spanish group Pronovias), one of the famous influencers, among the nine Italian faces in the list "Under 30" compiled by "Forbes Italia" for the year 2023 .
Join the large community of the most prestigious international magazine, which identifies every year 100 of the most influential young talents in the world (30 in Europe) who have contributed to the development of their country in various fields, from entrepreneurship to sports, from the world of entertainment to music to technology.
The choice of Nicole, 26, the first wedding dress influencer, is for her contribution to the digitization of the bridal sector, which traditionally still resists the medium.
Over 230k followers on Instagram, and growing. Courageous and passionate, simple and sympathetic, always with a smile, through videos and reels, she has become "the bride's best friend" or even "bridal coach", as she defines it, answering the many questions and doubts that today revolve around her yes and the choice of wedding dress.
Which is more suitable for a young or full bride? How to properly arrange the tail of the wedding dress and how to get out of the car? Valuable advice that will help you be more confident on the important day.
Daughter of art, since she was a child breathing this world, between workshops, workshops and fashion shows: between her mother (Alessandra Renaud, designer of wedding dresses, artistic director of the Pronovias Collection and before Nicole Spoze, her father Carlo Cavallo, former Managing Director of Southern Europe at Pronovias and her grandmother, A well-known seamstress of wedding dresses who opened the María Teresa bridal space in Manta, from which the family's adventure began.
A graduate of Bocconi in Milan, she also has a financial vision for fashion, and in 2019 she became the creative director of Nicole Milano, presenting new ideas from the point of view of clothing creations and communication styles. Many famous women dressed Nicole to celebrate the big day: among them are two of the most anticipated brides of 2022: Federica Pellegrini and Nicole Daza, wife of Marcel Jacobs.
Among the guiding principles of its work: sustainability, a company that has chosen among the initiatives the possibility of reusing the dress with the Second Life project, thanks to which brides can modify their wedding dress by the shop, giving it a "second life".
"Our mission, as a company, is also to educate the consumer to make responsible choices even on the most important day of their life.". Proudly, she captioned her Instagram profile on her inclusion in the Forbes list: "A very strong emotion. When I posted my first picture in a wedding dress, even with a little shyness, I could not imagine where this would take me. However, I knew that I was lucky enough to work in a wonderful sector, made up of dreams and love and that the most beautiful thing is The ability to share every aspect with authenticity."

"Typical beer trailblazer. Hipster-friendly web buff. Certified alcohol fanatic. Internetaholic. Infuriatingly humble zombie lover."