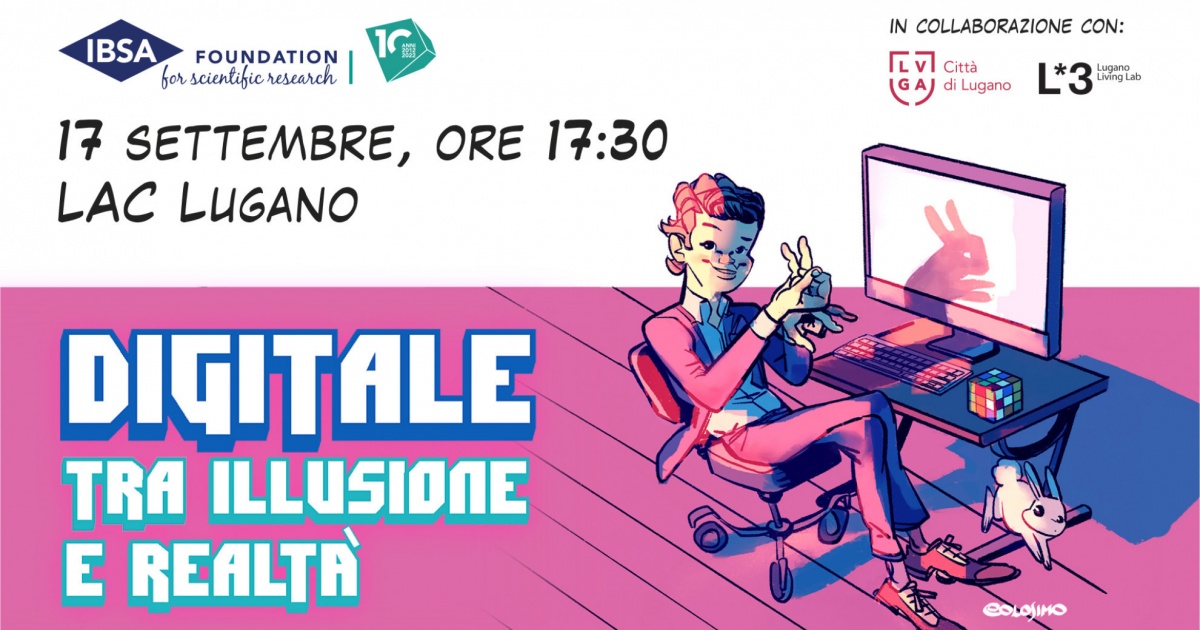 The aim is to provide girls and boys with scientific information in a captivating and suggestive manner even in dealing with the most difficult topics. The means are experiential and creative workshops, exhibitions and comics, useful ways to deepen science in a different and attractive way, to get acquainted with the activity of a doctor and researcher, indirectly suggest ideas for professional growth. This is the point of "Let's Learn!" , a project promoted by the Ipsa Foundation for Scientific Research and the Décor of the Canton of Ticino, and is designed for learning and guidance on future career choices for girls and boys.
"Let's science!" Returns September 12-17 at Villa Saroli in Lugano. This will be an occasion to present two new volumes devoted respectively to blood and digital topics and edited respectively by Stefano Fontana – Medical Director of the Italian-Swiss Crs Transfusion Service Foundation – and Laura Marciano – Postdoctoral Researcher in Wellness and Digital Media at Harvard T.H. Chan School of Public Health. According to tradition, the scientific and health topics of these volumes are also transmitted through comics, which were developed by the cartoonists of the Romanian School of Caricature on the basis of texts created by children, together with teachers and researchers. From the strips drawn and featured in the ten volumes of the series, the monolithic exhibition "Let's Science!" was born. , and remained visible for the duration of the event in the Limonaia of Villa Saroli.
This weekend, on Saturday 17 September at 5.30pm, the lake will host the free event "Digital: Between Illusion and Reality", organized in collaboration with Lugano Living Lab as part of the Digital Aware project. With the help of the techniques of world-renowned thinker Federico Soldati and the expertise of Laura Marciano, participants will be able to understand the risks and opportunities of the web in an alternative and innovative way. During the meeting, science journalist Gianluca Dutti will explain the not-to-underestimate aspects of internet marketing; Rosalba Morris, Postdoctoral Researcher and Lecturer at the Italian-Swiss University, and expert in social neuroscience, will focus attention on the issue of Internet fraud and sensitive data; Psychologist who specializes in the use/abuse of digital devices Dario Gennari will address the issue of reputation related to self-image derived from the use of various web platforms. There will also be Lhayla Blendinger, Digital Editor Rsi Wetube, Edu and KIDS and Giorgia Blotti, Editor-in-Chief of Spam Edition, with a speech dedicated to digital content production and creation. All details on www.ibsafoundation.org.

"Infuriatingly humble alcohol fanatic. Unapologetic beer practitioner. Analyst."