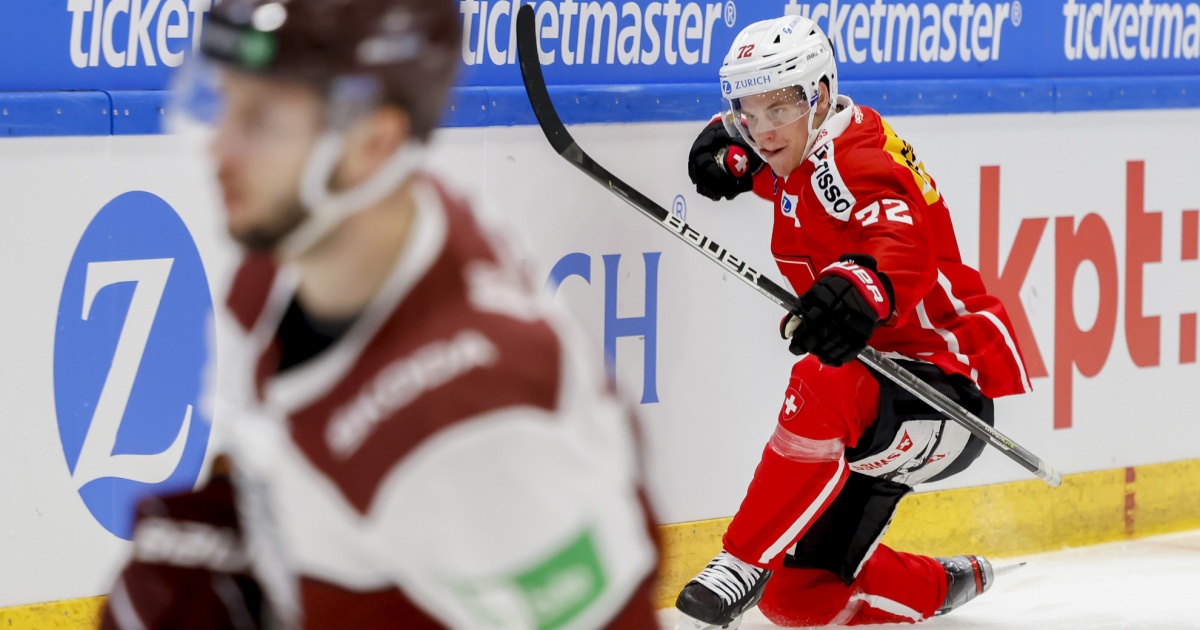 The final weekend of preparation for the national team begins on Swiss soil ahead of the World Cup in Finland with success. A wrinkleless victory for the rossocrociati (back on track with Ticinese Michael Fora as captain), who decided to take the stand after a rather favorable start for the Latvians of Juris Klodans, on the Weinfelden ice at hand by setting a difficulty for an opponent in difficulty, So much so that young Dinamo Riga goalkeeper Eric Vitolz has to collect three goals in the first half alone, Dominic Igli's goals at the start of the fourth minute, from Enzo Corvi-V. Seventh, Juventus Calvin Thorcoff, in numerical superiority, at 14'48".
Offensively dangerous, the choice of Patrick Fischer must certainly improve in terms of discipline, as his men concede six penalties in the first forty minutes of play, one of them for incorrect substitutions, which also forces them to stay on the ice in weakness. For nearly three minutes. Situations that in addition to allowing a Rossocross coach to test his boxing qualities have at least the merit of allowing Sandro Eichlemann to show off, with the talented Davos goalkeeper sometimes having to work overtime to limit damage in the event of some smearing also many comrades on the flank. In the end, the 27-year-old Byrne goalkeeper was forced to surrender, Janis Jack's blue flag, at 34'40', with Kunzel on the bench.
In the third half, the Latvians found a way to score a second time, again in Powerplay, with Jelisejevs (43'56"), but Switzerland not only managed the marginal goal, but also scored a fourth with Mottet, in numerical superiority, At 56'43", fifth with Le Coultre in the last second. Tomorrow, again in Winfelden, but at 3:30 pm, revenge.

"Alcohol enthusiast. Twitter ninja. Tv lover. Falls down a lot. Hipster-friendly coffee geek."