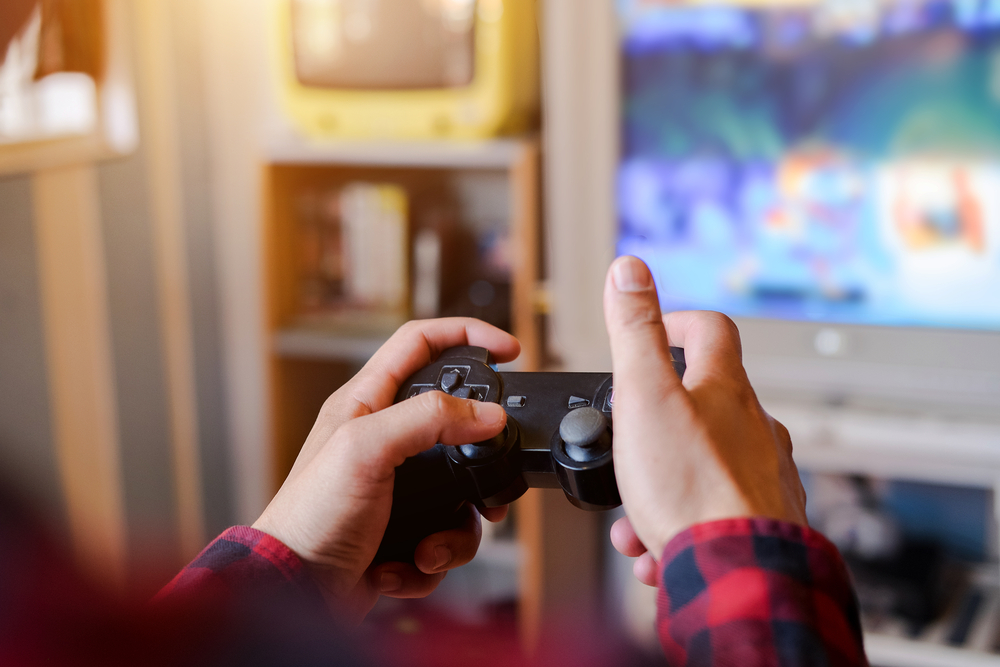 Gaming in Canada isn't just a pastime—it's an industry, a passion, and a slice of culture. Canada's affair with the gaming universe has seen substantial milestones over the last few years. And the industry continues to evolve while benefitting the economy.
Canadian Gaming Boom
Canadians love gaming. Whether it's because of eSports, making gaming a spectator's delight, or platforms like Twitch, where streaming turns gamers into celebrities. Playing their favorite PlayStation or mobile game has become a routine for millions. But somehow, the fact that game development also contributes to the economy often goes unnoticed. Let's let the numbers speak for themselves. According to MadeinCA,
The gaming world injected a solid $5.5 billion into Canada's GDP in 2021
75% of Canadian video game companies are Canadian-owned.
Digital game sales are on the increase, but physical games? Not much.
The industry kept 32,300 individuals busy with full-time roles.
Interestingly, just 1% of companies hold 36% of all gaming jobs.
Ontario and Quebec house 80% of the nation's video game companies.
Game dev employees earn just under $57,000 annually.
The Digital Thrill of Virtual Casinos
Although Treasure Cove or Cowboys have long entertained Canadians, the digital realm sparks new interest. Virtual casino marketplaces have been a game-changer with their spin-offs and renovations. For example, classic games like slots now incorporate horizontal and vertical grids. And with live dealer games, players can experience the rush of a real-life casino from the comfort of their homes.
There are many options for those looking to play at Ontario online casinos, Alberta, or British Columbia. Play OJO, PartyCasino, PointsBet, Sia Casino, and Bet Victor are just a few names leading the charge.
Mobile Games: A Pocketful of Fun
Casinos are thrilling, true. But mobile games are adored, especially by the casual player. Remember the times Angry Birds or Candy Crush became a global sensation? These games are simple yet addictive. And they introduced many to the gaming world. And unlike live casinos, they provide casual fun without worrying about profits and losses.
So what's the prediction? Statista says there will be approximately 13.7M mobile game users in Canada by 2027. And maintaining an annual growth rate of 6.19%, the market value will reach 3.56Bn USD by that time.
Powerhouses Behind the Games
Behind every game is a team of developers, visionaries, and tech wizards. And Canada is home to some of the best. In Quebec, Ubisoft Montreal is known for the Assassin's Creed series. Ontario boasts of Cubix and VR Vision. The latter is making significant strides in virtual reality gaming. While in Alberta, BioWare is gearing up for the new addition to the Dragon Age series, Dreadwolf. Studio Onoma, Sarbakan, and Beenox are also some of the big names in this industry.
Canada's Gaming Events: More Than Just Fun
Factual evidence of Canada's gaming stature is its major events. Events like Vancouver's XDS, focusing on game software engineering, or Montreal's MIGS, which delves into the business side of gaming, showcase the country's integral role in global game development. And let's not forget Serious Play, which underscores the educational potential of gaming. Canada holds its own despite its smaller population than gaming giants like the US or China.
In essence, Canada isn't just playing games; it's helping define the future of gaming. As the pixels keep changing, Canada's role in the game world promises to be ever-evolving and exciting.

"Typical beer trailblazer. Hipster-friendly web buff. Certified alcohol fanatic. Internetaholic. Infuriatingly humble zombie lover."