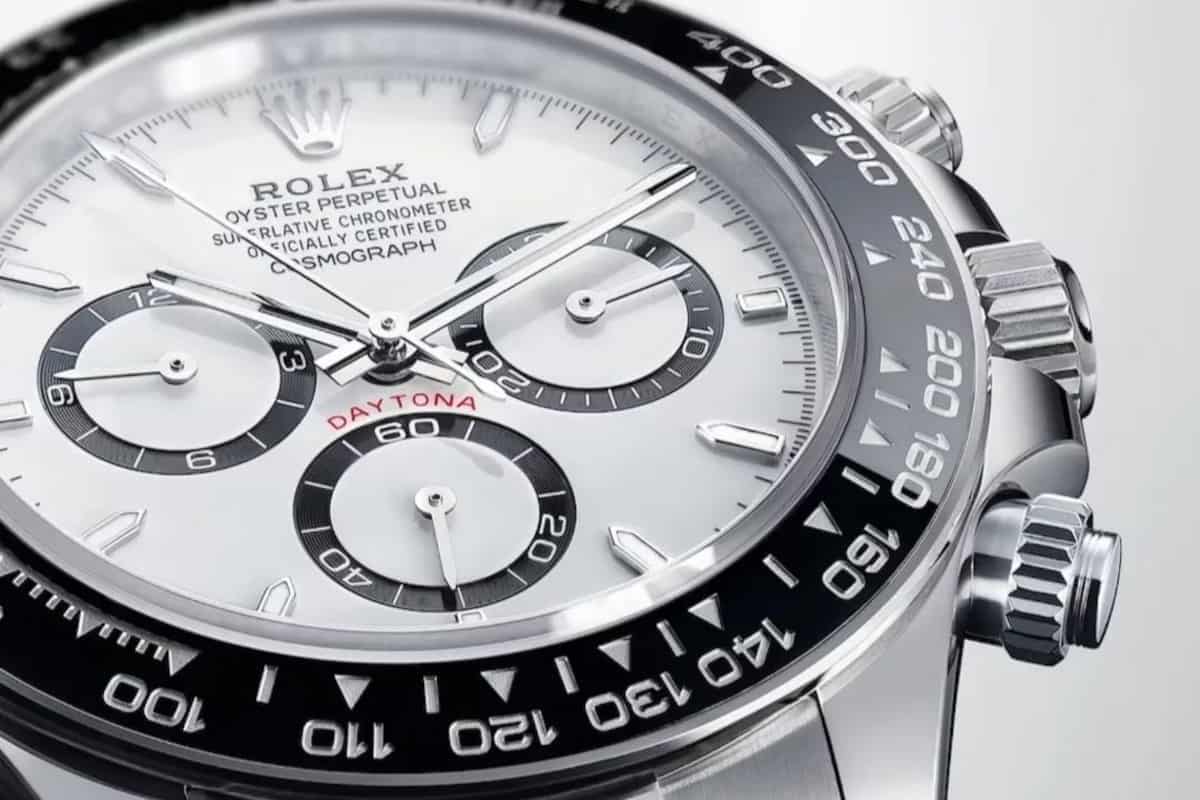 For more on the new Rolex Daytona, one detail makes all the difference, but enthusiasts are divided. All useful information.
When the most popular and beloved luxury watch brands come up with something new, especially when it comes to updating historical models, it can get acclaim but also harsh criticism from enthusiasts. As in the last case of Rolexwhich just proposed an updated version of the historical paradigm Daytona.
The famous Swiss house luxury watches It's nothing new for sudden model introductions or updates to some of its historical models that have left even the brand's most ardent fans scratching their heads. Examples abound.
In case New Rolex DaytonaHowever, we are not facing a change that is really shocking, but not everyone likes it. that it the details which modifies the appearance of the dial of the new model and which divides Rolex enthusiasts into pros and cons.
In fact, there are those who want to modernize and those who never want to change the watches that made Rolex history, becoming true legends. Here's everything you need to know.
New Rolex Daytona Details make the difference Enthusiasts are divided
With the new model Rolex Daytona 126500LNintroduced the Swiss company Polished steel frame about the edge. Details that make a difference and refresh the look of a watch face. novelty, however, Not all fans like him Rolex and Daytona in particular. Enthusiasts are divided between supporters and opponents and comments are rife on social media, on profiles specializing in luxury watches.
There are those who consider this change a slight improvement that does not change the style of the legendary watch much but rather updates it, making it more modern. who, on the contrary, considers this modification as sacrilege and distortion of the entire watch. Then there are also the undecided who still don't have an exact idea.
Looking at it, the new Rolex Daytona, like all Rolex watches, shows an elegant, practical and beautiful model.
the Cosmograph Daytona It was introduced by Rolex in 1963 and has since become an icon in the global watch industry, and not just Rolex. Its name comes from the famous Florida racetrack and the dial with bezel, minute track and three counters has become a legend.
It was worn by legendary personalities such as the actor Paul Newmanduring sports car racing in which he was an experienced and passionate driver, even at the Daytona circuit.
After all, Rolex has accustomed us to more shocking innovations like the colorful new DayDate.

"Typical beer trailblazer. Hipster-friendly web buff. Certified alcohol fanatic. Internetaholic. Infuriatingly humble zombie lover."