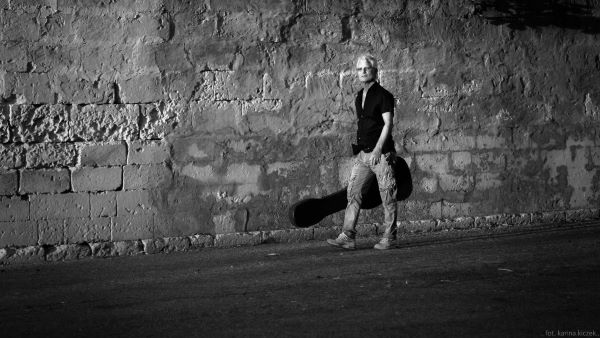 Music – April 18, 2023
The lyrics of the previous single, Blow Up, were inspired by images of the war in Ukraine
Former guitarist and vocalist for the 1970s punk band Leccese Blow Up, Gino Manno, returns to the crowd with a new video. It's "Acquaneve," already available on YouTube. Like others before it, taken from the CDs "Time's up" and "Sette d'amore", the musician signed the piece with the stage name Ludmann.
This piece, written by Manu himself and mastered and mastered by Francesco Pizzetti Guadalupe, stems from considerations of the ongoing war in Ukraine, which the artist drew upon upon seeing the raw images of the conflict. Contacting the friends of that country, with the help of the graphic designer Eugenio Palma, he edits some of those that were broadcast on the air, and the result is a song of pain but also of hope for peace, which, in addition to the text, highlights the guitar of the sound engineer Marco Ancona and the face of the young Ukrainian Tatyana.
Even as a second vocalist, bassist Gino Manu was part of the Blow Up Quartet, made up of the late star Romolo Josela, who died in 2015, guitarist Mario Limiti and drummer Raniero Abbaticola. Guitarist Elio Giordano and drummer Bruno Marotta were part of an earlier line-up. The name Blow Up, still fresh in the memories of an entire generation of pop-rock fans, comes from the homonymous title of the film by director Michelangelo Antonioni (Florence 1912, Rome 2007).
Below, the lyrics of the song, which in the meantime have been translated into Polish by Karina Keczyk. "Yesterday/ You were with me/ An orange rose/ A dress of love./ She looks/ Beautiful yeah/ A clear sky/ Underneath a chrome yellow./ I'll buy her/ A bigger bed/ And a flower to grow/ And she walks well already./ Come on/ I'll wait for you/ Together yeah/ Together no / Yesterday / You were with me / And she sang and danced / I'll be happy. / I watched the sunset / Westward / With the crescent moon / I'll buy her / The prettiest shoes / And textbooks / Because she should know. / Come on / I'll love you / Love you yes / Love yourself no / Come on / I'll save you / Save yourself No. / But what you know about this reality / What you see is not like a TV movie / They hurt us here / They hurt us here. / I'll protect you / Yes I'll save you / Or I'll burn.
Totti Belloni
© Reproduction Reserved
Blasting in the '70s formation

"Infuriatingly humble alcohol fanatic. Unapologetic beer practitioner. Analyst."