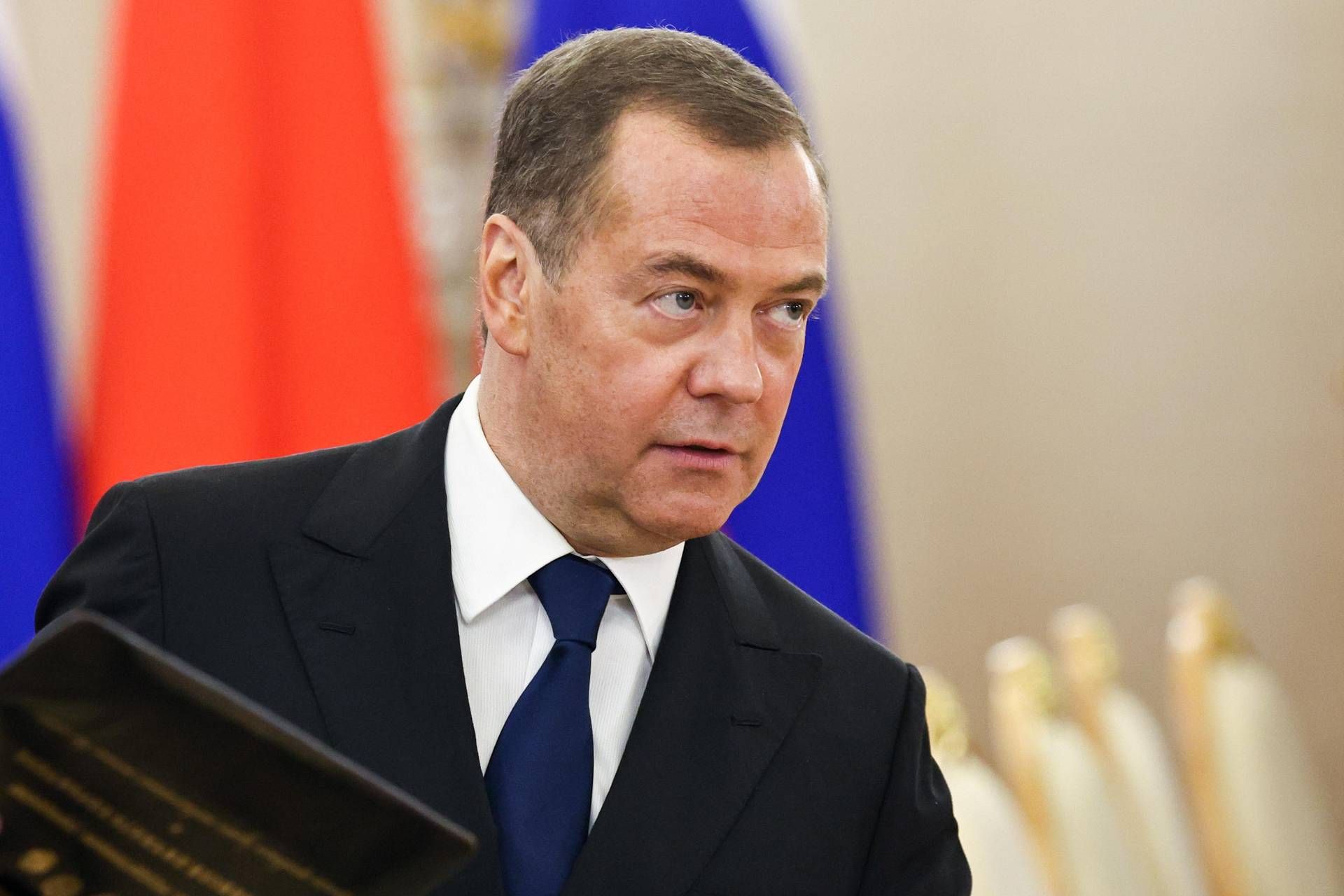 Russia, which has been at war with Ukraine for more than 500 days, has few options but to do so. Direct clash with NATO. This was stated by Deputy Chairman of the Russian Security Council Dmitry Medvedev via the Telegram application, explaining that "Russia seems to have less and less options other than engaging in a direct ground conflict with NATO, which has turned into a ground conflict." An overt fascist alliance similar to Hitler's axis"Just bigger in size."
Signs of escalation
Medvedev listed several events that make a direct confrontation between Russia and NATO more likely, including the delivery of US-made Abrams tanks, the promise to send long-range Atakam missiles to Ukraine, and relations between Canadian authorities and Kiev.
"We are ready (for conflict) – even if the outcome will have a much greater cost to humanity than in 1945," Medvedev concluded.
The Kremlin against American tanks
Kremlin spokesman Dmitry Peskov said: "Abrams tanks are dangerous weapons, but they will burn." "None of this can in any way affect the essence of the special military operation," nor its "outcome," Peskov later said, adding that no weapon could "change the balance of power on the battlefield." Then the official spokesman denounced that with these new supplies "Americans continue to increase their participation".
Threats to Canada of 'flirting with Nazism'
Threats also arrived from Moscow to Canada through the mouth of Russian Foreign Minister Sergei Lavrov, stating that Moscow will not allow any hostile actions against Russia without retaliation. "The hostile actions of the Canadian government, which is trying to bypass the United States in terms of anti-Russian sanctions by constantly expanding the national stop list of politicians, cultural figures, relatives of sanctioned persons and even entire educational institutions, will, of course, not be left without retaliation." The Russian Foreign Ministry stressed that Moscow has no intention "to tolerate the Canadian liberals' flirtation with Nazism. We will take the necessary steps in the context of Russian-Canadian relations that are witnessing a deep crisis because of Ottawa." Explaining that Canada's extreme liberal ideology, "saturated with hatred towards Russia, its culture, and its religious and traditional values, has the same roots as Nazism."
"Finland supports the American anti-Russian project"
Lavrov also warned Finland, which had destroyed its position and reputation of neutrality and joined the "anti-Russian project of the United States." He said in a press conference after his talks with Tunisian Foreign Minister Nabil Ammar, "I am amazed at the speed with which this was done." He added that Finland destroyed its neutral position and reputation and joined the American anti-Russian project, describing Finnish Foreign Minister Elena Valtonen's statement that the Russians must pay a "price." What is happening in Ukraine.

"Infuriatingly humble analyst. Bacon maven. Proud food specialist. Certified reader. Avid writer. Zombie advocate. Incurable problem solver."