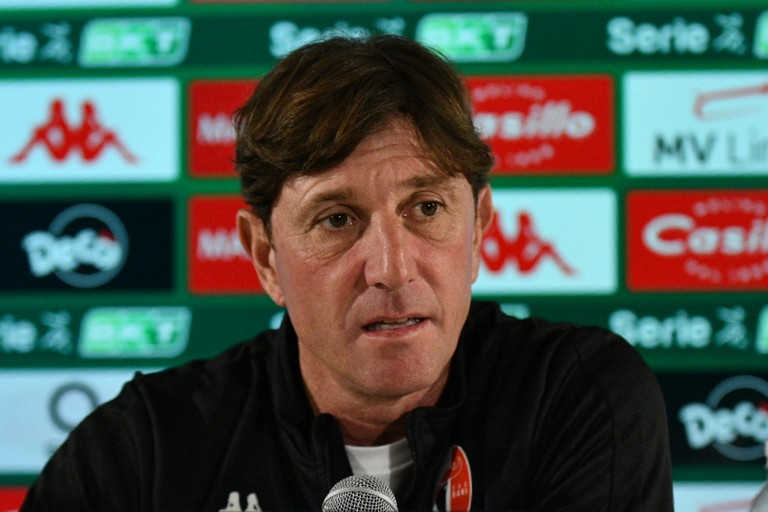 Barry returned to the field four days after his home defeat to Ascoli. Indeed, tomorrow's red and white at Tardini are expected to bring Parma back to the Round of 32 of the Coppa Italia; A match – whoever wins it – is worth the ticket to San Siro and the match against Inter.
On the eve of the match, Mr. Miniani explains: "We will play more matches in a few days, and there will be room for those who have played less. There is a double need: to give the minutes to those who had the least, and to rest those who played the most. Playing in these recent days, we need everyone."
On the topic of player turnover, Minani adds: "When players come from different leagues and methodologies, they need time. If you add to this that the team has been, and continues to do well, change becomes more of a risk than an advantage. Now, however, the values ​​are equal and we have alternatives in all roles. Barry is always Barry, and the goal is always to play the best match possible; But we played on Saturday, we play on Wednesday and then again on Saturday, it's right to distribute our forces. Changes are always managed according to physical and mental resources; There are guys who can play three matches a week, and I think one of the traits that has emerged so far is the athletic state. Together with the staff, we will think about improving the fatigue on the multiplayer; Including Salcedo.
Tomorrow's match will be broadcast at 6 pm on the national media channels. Another reason to do a good job? "The Coppa Italia is a national competition, but our commitment does not change according to the TV coverage – continues Minani. We have to continue our path, keep the motivation and the mentality. We face it with desire and enthusiasm. It will be difficult, we have already met Parma and they are very strong, very strong players and a winning coach. In the championship last year, the commitment is difficult, but the desire to move forward is there."
Regarding the match and the opponent, the coach continues: "The matches must be played with maximum enthusiasm. It's motivating because Parma is one of the strongest teams in the league, and also because the match against Inter at the San Siro is ready. But let's think about preparing it well and presenting everything tomorrow evening. Parma is a team with a lot of quality and a lot of players, they've shot several of them recently. They are destined to grow and fight for the highest ratings. Parma and Barry have grown compared to the first season, but for me it remains a very dangerous team, with attacking players of fantasy and quality, as well as great organization."
After last Saturday's defeat, a good chance to make up for it immediately appeared: "We must be balanced in our judgments. In this first part we saw things done well, but less so. Tomorrow it will be a different match than Ascoli's. We try to prepare it in the best possible way, the important thing is to have high motivation and fighting spirit, which we also put in the last match. Now let's turn the page and think about doing it well."
Will it be a match similar to the one against Ascoli, who defended himself well in Barry and punished on stoppage and on the counterattack? "They are not in the minds of the coaches we will face, but I think Parma, Frosinone and Ternana will not play Ascoli-style games – which is Minani's expectation. We found them at a difficult time, with many defections. They needed to tune it that way. If we could open it up with a loop, it would have been born and ended quite differently. If you think of Parma, he will not wait for us and he will want to impose his game."
In short, the last defeat is already a closed chapter: «It is right to think about the next defeat and not go back to what happened. We must always be realistic, live our reality and know that there may be games that do not go well; We have an opponent who prevented us from playing. If we had scored a goal the first few times, it would have been a different match, but now we need to think about tomorrow and not anymore what happened with Ascoli."
On Maiello, who is injured before the last race, and about other possible options, Minani explains: "On Mailo, the medical staff must answer. It is not dangerous, but it is necessary to see the daily development. He does not come with us to Parma, but the times are not very long. We have three players who could replace Milo, and they are: Maita, who has done so many times, Malamo who saw himself in this role often last year, and Benedetti, who is very resilient. The alternative could be a four-man midfield, with two midfielders, but those players train every week in that role as well, and they can do it, and they each have their own characteristics. It is not necessary to search for the characteristics of the person being replaced in the substitutes. If nothing happens, Fratelli will play tomorrow: he is a reliable goalkeeper, and was a key player last season. We made various initial choices, but he can play, even to give Capriel a role to rest. All our players are reliable, the team follows a certain kind of path, and it is more correct to give continuity. It may not always be the right choice. When I talk about two or more players per role, they are definitely interchangeable items and can offer the same performance and quality of play. I can let 11 play, and then when things are going well, no one says anything, and when things go wrong, it's the best on the pitch. Such logic is very simple, you have to choose based on the progress of the match, the state of the team and its need."
Finally, a comment on the fans and the difficulties Barry faces in winning at home in front of many fans: "I think it's a coincidence, I don't think many people on the field can affect the progress of the match. I was a soccer player, now I'm a coach, and when you play, people's perception is lower than when you don't play. But for us, this should be an advantage: we understand people's hearts, even with Ascoli, and every game we play we must always do our best. I don't think it could become a problem, quite the contrary; We would like more and more people on the field," concludes Minani.

"Infuriatingly humble alcohol fanatic. Unapologetic beer practitioner. Analyst."