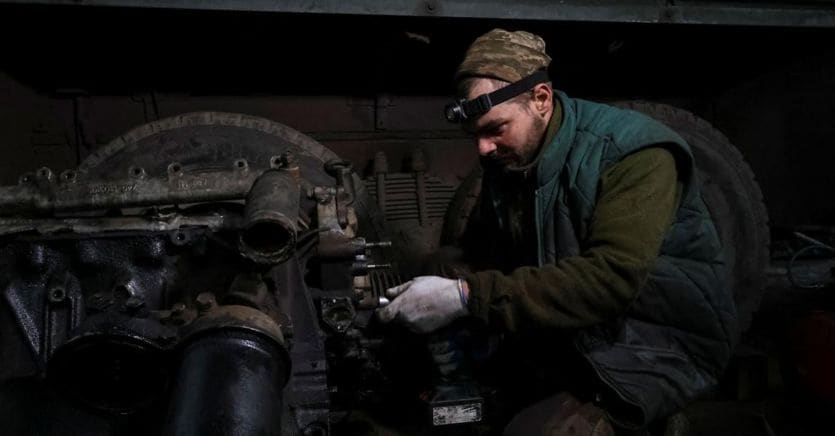 NATO Secretary General Jens Stoltenberg has spoken in favor of continuing talks on sending Western fighter jets to Ukraine. While the EU is divided over arms purchases, Berlin blocks Ukraine's entry into NATO: "The door is a little open, but this is not the time to make a decision."
ISW, "The latest Russian attacks with Iranian drones"

Russian forces used a new batch of Iranian Shahed "Kamikaze" drones to strike Ukraine for the third day in a row, targeting Kiev for the first time in 25 days. This was stated by the Institute for the Study of War (ISW) in its latest update on the conflict in Ukraine. The Washington-based think tank quoted Natalia Homenyuk, a spokeswoman for Ukraine's Southern Command, as saying that Russian forces were awaiting the arrival of Shahed drones to use them in new strikes against Ukraine.

Of the 26 drones launched by Russia on Ukraine on April 19-20, 21 were shot down by Ukrainian forces, and of the 12 drones launched by Russia on April 20-21, eight were shot down by Ukraine. Moscow targeted Kiev, Odessa, Poltava, Vinnytsia, Dnipropetrovsk, Zaporizhia, Kharkiv and Chernihiv regions. The attacks damaged civilian infrastructure in the states of Vinnytsia and Poltava. The Kiev city military administration did not report any damage from the drone strikes.

to know more: Because the war in Ukraine has also become a drone war

An explosion in Russian-occupied Melitopol

Mayor Ivan Fedorov said that an explosion rocked the Russian-occupied city of Melitopol in southern Ukraine this morning. According to some residents, the explosion occurred in the northern neighborhoods of the city. No other information at this time.

Ukraine signs an agreement with US companies to build 20 small nuclear reactors

The Ukrainian state-owned company that operates the country's nuclear power plants, Energoatom, and the American company Holtec International have signed an agreement on the construction of up to 20 nuclear power plants with SMR-160 small modular reactors in Ukraine, Energoatom announced. As reported by Rbc-Ukraine. The agreement was signed yesterday in Kiev by the head of the Ukrainian company, Peter Cotten, and Chris Singh, president and general manager of Holtec International. According to Cotten, SMRs will not only enhance the country's energy security, but also make it possible to replace thermal plants destroyed after the Russian invasion and achieve decarbonization goals. According to the agreement, the connection to the pilot project network should take place by March 2029.

"Infuriatingly humble analyst. Bacon maven. Proud food specialist. Certified reader. Avid writer. Zombie advocate. Incurable problem solver."