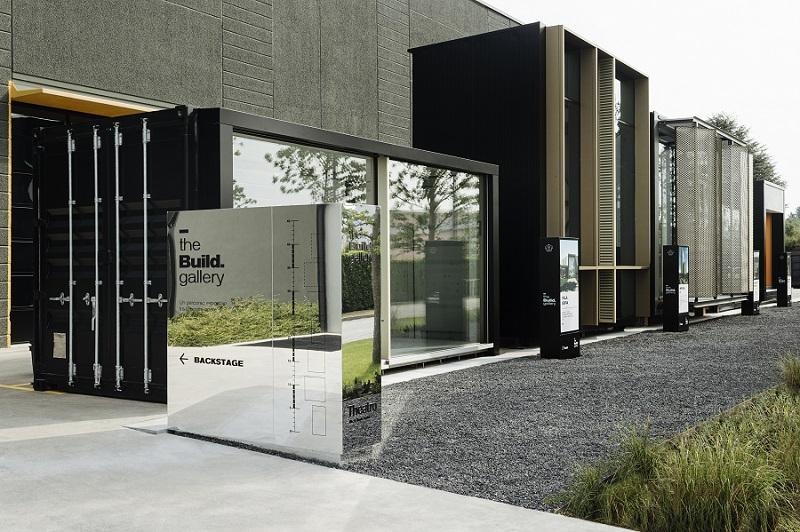 A meeting place for people, Theatro is a space for thought, design and development, and an opportunity to build relationships and projects togetherAnd the concepts that are well highlighted by the bonus Meet, think and build (Literally: meet, think, build).
The space as a showroom was born in January 2017, at the initiative of Company incorporation Schüco Italia and Thema, to showcase solutions for the building envelope and also as a space for training meetings. Two years later, the turning point was: Theatro became a A network of companies for avant-garde design, a reality that brings together the leading firms in the architecture and design sector, guided by the common goal of promoting quality architecture and design inspired by living luxury..
Theatro is a hub (centre) consisting of leading companies in their reference sector, coordinated by a common direction, which Supports the architect and the client throughout the construction process, from design to developing custom solutions. The primary purpose is to promote sustainability, luxury and technological innovation to facilitate and make the work of all stakeholders more efficient, regardless of type (residential, office, hospitality, retail, etc.) and size. Building.
Budget in numbers
In the first three years of its activity, Theatro brought together more than 20 companies from different sectors and Participate in 176 projects. This, along with the organization of around 25 major cultural events, has allowed the partners to do so Connect with 2,780 Architects and Designers. The total turnover of partner companies accumulating thanks to the network has reached more than 43 million euros.
"Theatro is the result of a vision born in 2014 with the goal of creating a dedicated workspace for designers to enhance a truly integrated design experience." explain Roberto Provazzo, General Manager of Schüco International Italy And one of the founders of Theatro. "It is a space where our usable and rational systems are showcased to which many other accessories have been added over time for building envelope, interior design and building techniques. By utilizing the expertise and support of specialists, the professional at Theatro defines, develops and realizes his projects in less time, at low costs and quality Better by integrating reference solutions on the market with each other".
"Theatro represents a new paradigm of architecture", continue Christian Tegas, CEO of Thema And one of the founders of Theatro. Our vision is to combine strengths and excellence, improve the quality of projects, and promote quality architecture. We do this through our nonprofit network committed to projects of significant social value. This virtuous model is transmitted spontaneously and naturally to the companies that are part of our network".
interior spaces
theater available Functional spaces for sharing, a showroom and a backstage area specifically for physical experimentation of solutions and project execution. But not only that, in fact the space has been enriched Building Gallery, a place to experience solutions capable of integrating design, technology and performance through the discovery of forms Made by Theatro and its partners.
What are the models? They are prototyping and custom solutions integrating envelope products and more, developed through ongoing calculations, research, and comparisons with architects, engineers and partner firms. As Christian Tegas explains:With the opening of the new outdoor area, the final word on our winnings also materializes. 1:1 scale models for projects Theatro is working on with partner companies are now collected in a file An exhibition path that gives the designer and client a museum-flavored experienceable to highlight in detail the solutions that have been tested and the companies that have collaborated".
Companies and projects
Companies that are part of the network are the founders of Schüco Italia and Thema as well as partners AGC, ASSA ABLOY Entrance Systems, Duravit, Resstende, Schneider Electric, Culligan, Daikin, Daku, Florim, Griesser, iGuzzini, Kairos, Laboratorio Morseletto, Legnotech, Pellinindustrie, Pratic, Roda, Starpool, Technogym, Banco Desio, Pro Viaggi Architettura.
To respond effectively to the needs and expectations of designers, Partners work in specialized working groups based on the type of proposed solution. Currently active thematic groups are dedicated to Building Envelope, Systems and Wellness / Interior & Exterior Design.
Among the projects currently underway: TOG Center in Milan with Milan Ingegneria, Zucchetti Village in Lodi with Lombardini22, Langham Hotel Venice with Matteo Thun & Partners. Added to this is the significant Rinascente redevelopment in Rome's Piazza Fiume by Franco Albini and Franca Helg: a choral project in which each floor of the building is coordinated by a different architectural firm, Studio 2050+, Paolo Lucchetta, DWA Design Studio, Studio Walk, Fabricanov.
Pictures of the theater, interior and exterior
You may also be interested in:

"Infuriatingly humble alcohol fanatic. Unapologetic beer practitioner. Analyst."