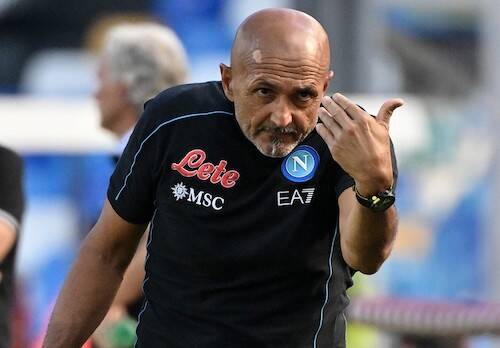 Libero calls it "Diego Armando Spalletti". He has used his two-year sabbatical to keep up with the latest developments, he has appreciated each of his players, in the first division, he is a model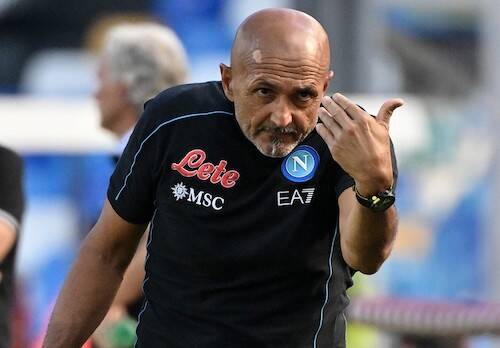 Ci Napoli 09/09/2022 – Serie A Football Championship / Napoli-Spezia / photo Carmelo Imbesi / Image Sport Pictured: Luciano Spalletti
"Diego Armando Spalletti"It is the name given to a technician Naples Claudio Savelli on the libero, in a piece that celebrates the newness of the coach's ideas. Although for two years he stayed away from the football fields.
"In the two-year sabbatical period 2019-2021, Luciano Spalletti He devoted himself not only to his horses, his four donkeys, ducks, dogs, ostriches, and chickens. He has also witnessed countless matches. The farm became a hobby to endure "unemployment", but the job was and always will be the job of the coach. And what a job it is. What a coach he is. Spalletti is the best in the Italian league because he took advantage of the holidays to study contemporary football And he reappears, once appointed by Napoli, in line with, if not more so."
At 63, he is Serie A's third-oldest coach, and before him, only Gasparini (who is one year older) and Sarri (a few months older). However, like his colleagues, he suggests highly innovative and contemporary football, "and now he's leading that revenge for those over the 60s".
Savelli writes:
"asserts himself as a vanguard. It has always been the case, if you think about his first game in Rome in a 4-2-3-1 format, with Perrotta a pseudo-playmaker behind a false nine like Totti: if he were to play today, this formation would not be at all unhistoric. In fact, it could have completely declined in 2022.
Spalletti values ​​all the players available to him, and tries to kick everyone out in his favorite places,
"Choose the format based on the team and not the other way around, and guess in advance when to change it: this year he moved from 'home' 4-2-3-1 to 4-3-3 to improve match control like in recent Rome 3-4-2 was invented -1 to free Nainggolan from attack and Salah from vertical attacks."
Then there are the interviews. Even in those offers Spalletti content.
"So, Spalletti also provides content in interviews, while most colleagues tend to hide this content thinking of providing an advantage to opponents.. He recently explained that "in today's football, the spaces are no longer between lines but between men", because more and more teams are "breaking these alignments" while under pressure, so the gaps need to "know how to see". Contemporary football is, in short, "you should know how to interpret it", training players who know as much as a coach as he does. It's not simple at all, as others say. If anything, it should be done as such, but this is only possible by studying its complexity. As does Luciano Spalletti."
Napolista
ilnapolista © Reproduction Reserved

"Alcohol enthusiast. Twitter ninja. Tv lover. Falls down a lot. Hipster-friendly coffee geek."