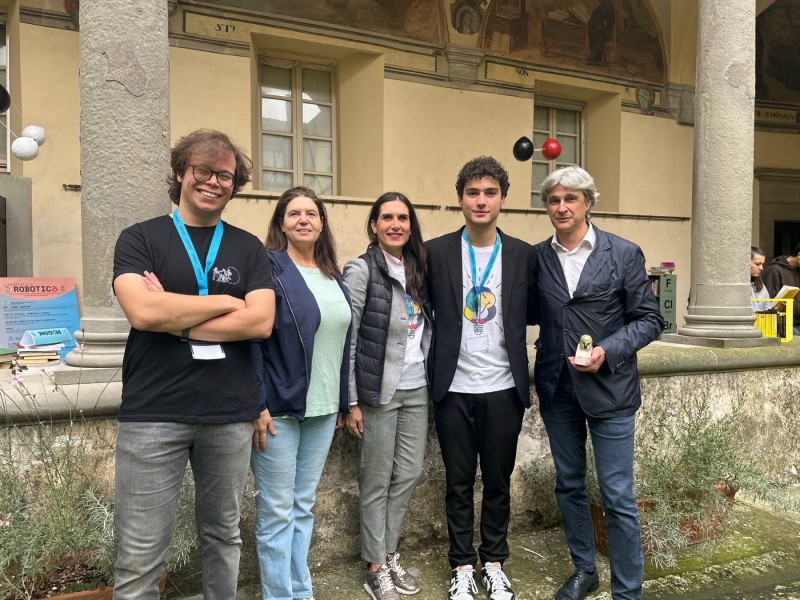 The Kothamenti Science Festival is outdoing itself with this second edition that has just ended: more than double the visitors compared to last year, reaching 2,500, most of them young people. More than 1,000 books were sold, with a subsequent donation to the Meyer Foundation, supplemented by an unexpected donation of drawings by Monica Calcagni, one of the guests, who waived the agreed-upon compensation to the Foundation.
The success that brought Cortona to the top and returned him to a central role also for the national scientific panorama, whose driving force consists exclusively of people under 25 years of age in Cauza who continue their organizational activity with passion and competence.
"We never expected such an important public response: although the weather was not quite good, visitors flocked not only from our lands, but also from all parts of Italy.'outside. Imagine our surprise when we saw the festival appear on the pages of a Spanish newspaper visited by about a hundred thousand people a month. "This festival has proven to all of us that the line we have chosen works, and benefits from sustained dedication, friendship, creativity and above all the desire to be together." Confirms Jacopo Mancini, President of Cautha. "On behalf of the entire team, I would like to thank all the partners and sponsors once again, starting with the Municipality of Cortona who has accompanied us up to this moment and the entire Cortona Sviluppo team always ready to support us. I also thank the guests who brought their expertise to Cortona and participated in our activities with enthusiasm and curiosity, with many of whom the collaboration is only just beginning."
This event came about thanks to the trust of many public and private entities, which sponsored and sponsored the event and became effective partners. Leading among these is the Municipality of Cortona, which has supported this event since the first edition.
"A beautiful story that began in 2019 thanks to a meeting with Flavio Barbaro, promoted by the advisor Francesco Vanici who then partnered with Iacopo Mancini. Covid initially slowed down the implementation of the project that championed science and knowledge in all its forms, but 2022 finally saw the first edition of Kothamenti in significant numbers. He remembers Francesco Atesti, Deputy Mayor and Cultural Councilor of the Municipality of Cortona. "These results are the result of great commitment'Excellent planning, as well as providing innovative and practical project ideas.
A story that has just begun, the story of Cautha, is ready to continue its activities to promote the region and aims to bring young people closer to the active life of the city.

"Infuriatingly humble alcohol fanatic. Unapologetic beer practitioner. Analyst."