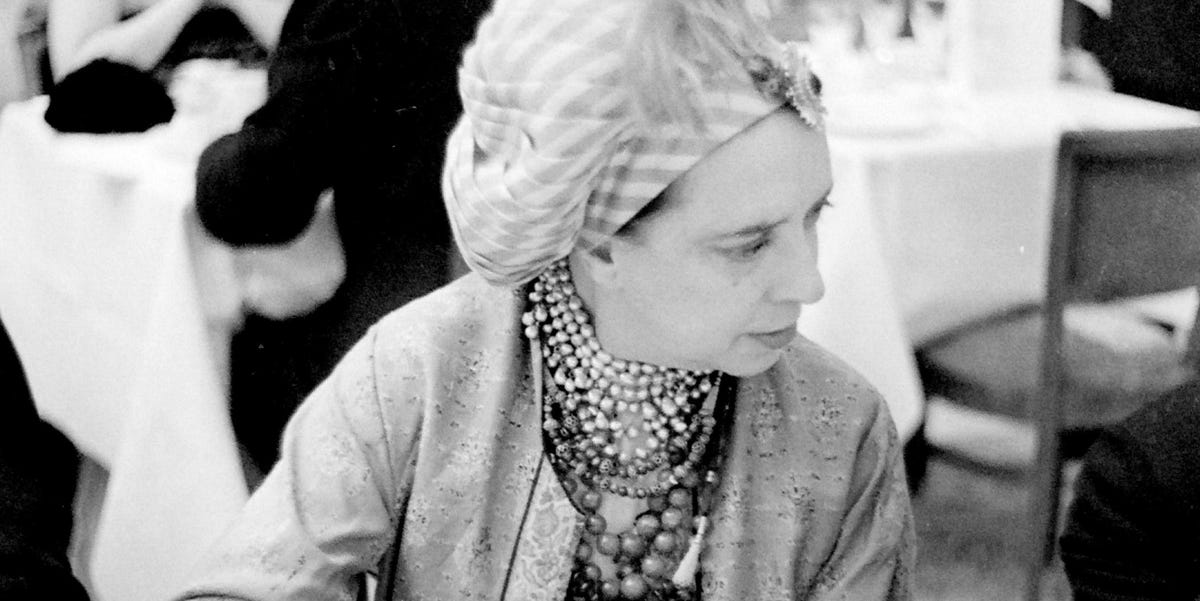 Roger Violet GroupGetty Images
Between mystery and astrology, fashion reaches the stars, draws inspiration from them and returns to Earth with an almost magical ability to read the future. Attracted by the charm and the always hidden face of the moon, designers redesigned the woman and showcased her in space. From Paco Rabanne to Elsa Schiaparelli, mini dresses have been created using rulers and compasses, white dresses with geometric cutouts, triangles and trapezes that celebrate mathematics and geometry, embroidering the moon, galaxies, even black holes, and a little cosmology on the catwalks.
On November 11, 2021, at Milan's "Ulrico Hoepli" Planetarium on Corso Venezia 57, a journey between space and fashion is presented by the narrative voices of astrophysicist Ilaria Arrosio and actress Maria Eugenia de Aquino. An interplanetary story between fashion and space, two sectors that often meet and re-emerge and share an extraordinary drive to search for beauty. This sci-fi tale of wearable technology began at the Schiaparelli Observatory in Brera, a dome spanning more than fifty years where scientist Giovanni Virginio Schiaparelli made observations. Schiaparelli is a title that changed the history of astronomy and the history of fashion.
"My uncle was an extraordinary person, he ran the Milan Astronomical Observatory. He loved me because, he said, I was born with the big bear constellation on my cheek, and it was clearly my moles. He always took me to look at the stars with his big telescope and he held me in his arms, and he explained to me The reason he believed that people like us lived on Mars, he even believed that there was a harvest there.The discovery of the Mars channels was hailed as a major event in the world of astronomy.Uncle owned a Napoleon villa near Milan where I spent happy hours sitting on the ground in a corner while they were cooking porridge of cornmeal. To me he was a simple person, with great energy in a small body. Who was always discovering new worlds, who sensed the mysterious relationships between stars and comets and described Mars to me as if it had just come back after being there for so long."
These are the words of Elsa Schiaparelli, one of the most influential designers of the period between the two world wars. Of Romanian origins but has been moved to its eclectic Paris atelier on Place Vendome, in front of its biggest competitor Coco Chanel. Schiaparelli was "the extravaganza" while Chanel was "chic," Chanel called her "the Italian who designs clothes" but she was more than that. The inventor of the striking pink, the use of visible zippers, dresses with drawer pockets, experimental fabrics and known for collaborating with surrealist artists such as Salvour Dalo, Jean Cocteau, Alberto Giacometti and Leonor Vini. He called himself Skiab and spoke of himself in the third person. Schiap has been known for her cutting edge creativity and definitely out of the box and off this planet. The symbolism and love of astronomy comes from Uncle Giovanni Schiaparelli, hence the brooch with the Big Bear constellation the fashion designer always wore on her chest, the constant references to the celestial sphere and the astrology collection for the fall-winter 1938-1939. Inspired by the paradigm of the solar system, Elsa created an embroidered outfit by François Lesage with a midnight blue galaxy sprinkled with beaded star dust, silver and gold planets, crescent moons in rhinestones, comets, and meteor stars, and the iconic Zodiac jacket now preserved in the Metropolitan Museum in New York.
In 1934 he began playing with materials, working with cellophane to give the fabric luster and stiffness, then rhodofan, a mesh fabric to make sheer capes and jackets, and then tree bark, straw and even glass. Harper's Bazaar expected Schiaparelli to go down in history for his future work on textiles. "Madame Elsa Schiaparelli trampled on all the familiar and the ordinary, she was incomparable, her imagination had no limits, there was no one at her level," Yves Saint Laurent said of "Madame Elsa Schiaparelli trampled on all the familiar and the ordinary, she was incomparable, her imagination had no limits, there was no one at her level" and in 1980 he honored her in a star-studded jacket of blue velvet with large embroidered eyes and the phrase "Les Yeux d'Elsa".
This content is imported from Instagram. You may be able to find the same content in another format, or you may be able to find more information, on their website.
Doing the same thing Schiaparelli did thirty years ago, Paco Rabanne replaced needle and thread with plastic, metal, optical fibers, and paper and made twelve wearable dresses out of contemporary materials. It's the sixties and direct contact with science accompanies important innovations also in fashion. Time for Space Age and Moon Girls by Andrè Courreges, for travelers in Pierre Cardin PVC boots, silver mini skirts and slotted sunglasses to look at the new world. It was all happening in a fashionable way, a forerunner of that first step on the moon that man had yet to take.
On October 7, 1959, the Russians were able to photograph the "dark side of the moon" for the first time, that part of the moon that is impossible to see because it has been walking with the Earth for billions of years. And due to the fact that what escapes us attracts us, designers and designers over the years have not resisted the magic of the universe by interpreting space in their collections. In 1912 Ertè's illustrations with covers and covers of moons and a starry sky appeared, then Christian Dior became famous as a superstitious man with an interest in witchcraft and tarot cards while in 1932, Coco Chanel presented the first collection of high-fashion jewelry that said "he wanted to cover Women with constellations. Stars! Stars of all sizes." The same did Karl Lagerfeld, who, taking her word, dedicated an entire group to molding classic fleece suits into astronaut suits and placed a huge rocket in the center of the platform. Armani also allowed himself to teleport himself into a heavenly vault with the Moons in his Haute Couture Spring/Summer 2010 collection, Rodarte's Fall/Winter 2014-15 collection while in 2014 Valentino created starry skies over tulle skirts, Viktor & Rolf instead presented a 2001-inspired collection From bravery to black holes by turning black into something positive and creative.
Fashion meeting in space held at Milan's Planetarium is one of the appointments in Schiaparelli's project that colors the city a stunning pink for the month of November. On the program on November 5, 2021, an impossible interview by journalist Antonio Mancinelli with Maria Eugenia Aquino as the eccentric designer, on November 30 theatrical performance Shocking Elsa at the Pacta Salone in Milan from November 18 to 28 and closing of a jam session in honor of Elsa Schiaparelli and her uncle Giovanni Virginio Black Black Sky – Universe performance for Elsa on November 30, 2021.
This content is created and maintained by a third party, and is imported on this page to help users provide their email address. You may be able to find more information about this and similar content at piano.io

"Infuriatingly humble alcohol fanatic. Unapologetic beer practitioner. Analyst."