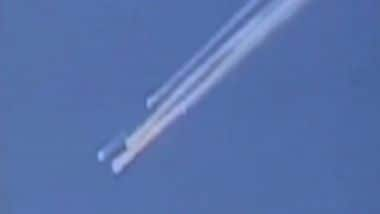 Milan on February 1. (askanews) – That was just after 2 p.m. on February 1, 2003, exactly 20 years ago. In the skies over the United States, one of the greatest tragedies of the space age is taking place.
The space shuttle Columbia disintegrates in the atmosphere returning to Earth after a 16-day mission in orbit. The victims are 7: Commander Rick Husband, pilot William McCall, astronaut Michael Anderson, Laurel Clark, David Brown, Kalpana Chawla of Indian descent, and Ilan Ramon, the first Israeli astronaut in history.
The Sts-107 mission went smoothly; It is one of the few shuttle missions that is not now associated with the construction of the International Space Station. Columbia, the "oldest" of the space shuttles ever built, is on its 28th flight. It took off on January 16, 2003 from Cape Canaveral, Florida without apparently any problems.
In fact, during the ascent, a thick layer of insulation foam separated from the outer tank, the large orange tank of the spaceship and hit the front edge and the lower surface of the left wing of the Columbia… a disaster.
During re-entry, glowing plasma formed in friction with Earth's atmosphere penetrates into orbit, effectively disintegrating it.
Suddenly communications were cut off, and as Mission Control wondered what had happened, televisions from around the world broadcast unmistakable images of the debris trail crossing the Texas sky: the explosion of the space shuttle Columbia.

"Infuriatingly humble alcohol fanatic. Unapologetic beer practitioner. Analyst."