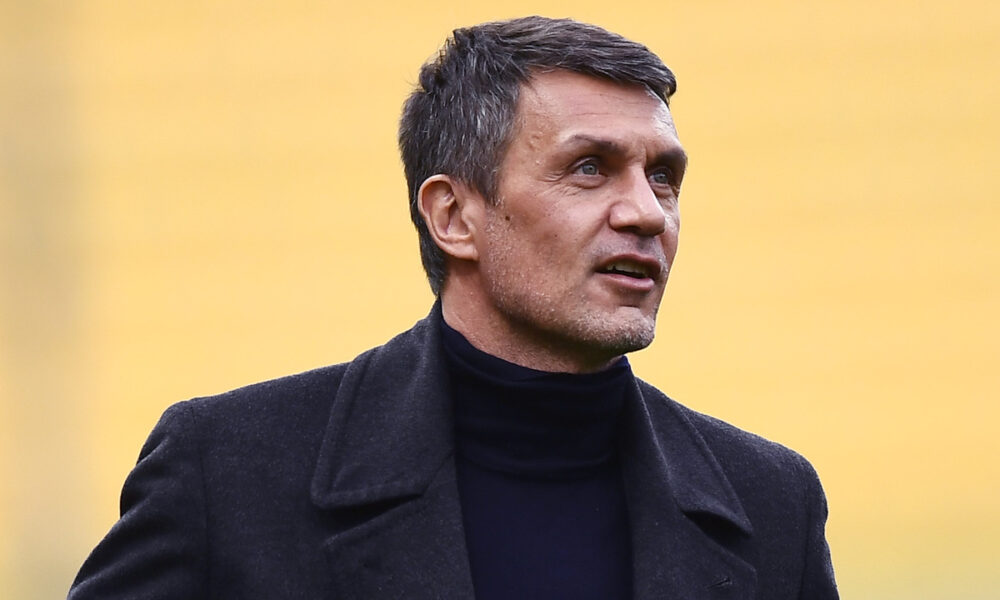 Paolo Maldini, speaking on the pages of Set magazine, spoke about his work at Milan, San Siro and Italian football. the words
new stadium – «Goodbye San Siro? I believe and hope that is the case. It's impressive, I realize. Me too. My father played it, I played it, my son played it. It was my home. If we put it on memories, who more than me could feel hurt by such a historical change? San Siro is part of Milan's history. But if it becomes an iconic place, it owes it to the achievements of the clubs and players who played there. We need to think about this. If we want Milan and Inter to return to the upper echelons of European football, and write beautiful pages like the ones at San Siro, we can just have a new stadium.. There are no alternatives. This is not an opinion, it is a certainty. I don't want to erase the wonderful past. I just like to look ahead. It's kind of my life idea».
Italian football – «To think back to the hegemony of the early years of the new century is unrealistic. There will be no other owners like Berlusconi or Moratti. Finance says so, says how to be the world. Meanwhile, the others, the English Premier League as well as the German Bundesliga thanks to the 2006 World Cup, organized themselves and beat us. how? Simple, they have renovated the stadiums. It is the way to achieve profit and increase competitiveness. Had we done it first, we would still have been competitive, Juventus explains. But that has not happened so far because of the proliferation of private interest. When it comes to Lega Calcio, a minimum of joint vision will be required, preferably in the long term. Investing in infrastructure is the only possible opportunity, if we go back to the major European companies. Otherwise, all that remains is to dream of the arrival of the Prince Charming».
in 10 years – «How do I see myself in 10 years? With white hair, I hope you are happy. For this job, I either do it with Milan or I don't. Maybe abroad, but honestly I have to think about it. I am glad I had this opportunity. Because I know that if I don't, I will always regret not trying. Also for this reason, the future doesn't scare me».
Leonardo – «At first, I would come home every night and tell my wife that she was a mess. I kept saying to Leonardo that he wanted me with him, and that I felt useless. I didn't understand the administrative part of the job, I was wondering what to do there. I must feel like the protagonist. What did you say to Leonardo when he decided to go to Paris Saint-Germain? What to say, Leo, was my answer. With eyes. I felt lost. But honestly, right after that I also felt so relaxed for the first time. I'm back in a situation where I had no one to protect me. What I've always been looking for. I am very grateful to Leonardo, for an apprenticeship with him was essential. We talk a lot».
Donnarumma – «I know sometimes I look almost fatal. Gianluigi Donnarumma He is a beautiful person full of emotions. I believe that in a perfect world, a footballer's only real motivation should be passion. But if your goal is social ransom, money to give to your family, who buckled their belts for you in your childhood years, well, that's motives too. To understand and respect. To achieve certain results and a certain position as a player, athletic motivations are fundamental. It may happen that the needs of the player do not coincide with the needs of the club. There are those who succeed in waiting and those who are in a hurry. It is not up to me to judge specific options».

"Alcohol enthusiast. Twitter ninja. Tv lover. Falls down a lot. Hipster-friendly coffee geek."