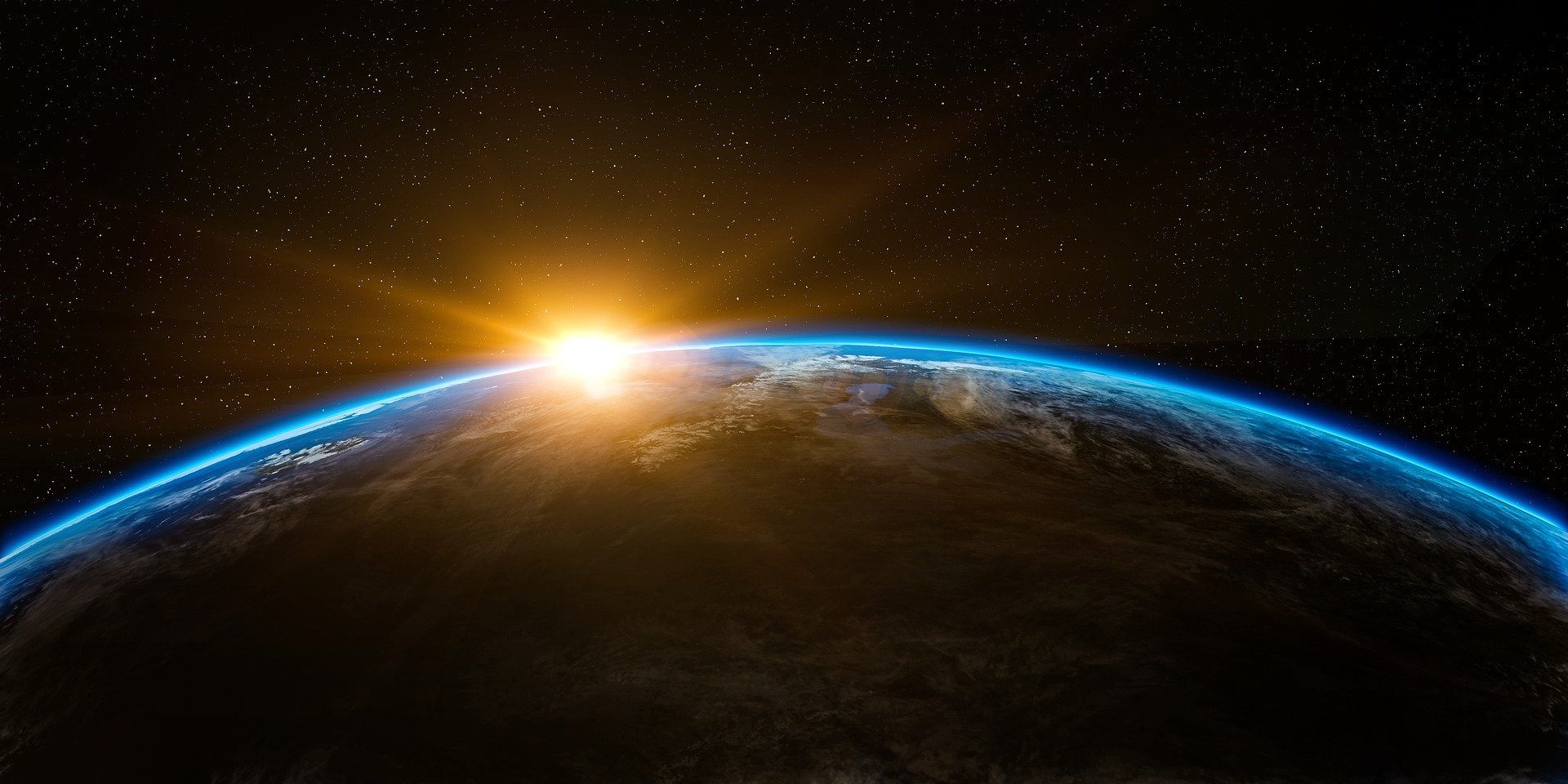 Investments, startups and artificial intelligence. The boundaries of space are in constant motion. Effects of the conflict between Russia and Ukraine on international cooperation. The role of Europe and the contribution of Italy
s.It's been almost two years since then, back in this column, I gave an interview Alessandro AresoScientific Director of Rome Politics School and scientific advisor to lime. On that occasion, we talked about technology resources and global governance. And how artificial intelligence and quantum computing can draw a new map of geopolitical supremacy. Today, however, I am with Rafael MauroCo-Founder and General Partner of Primo Space, a venture capital fund specializing in the new space economy and related technologies. Because? Rafael and Alessandro have just finished writing a book together called:Heaven's gates. The Economics and Politics of the Great Space Race 1950-2050", published by Lewis University Press. We are in the midst of a new space race in which China is now participating, as well as the United States and Russia. A race that simultaneously presents a challenge to political, military, economic and technological dominance. Space-related technologies are increasingly connected to our daily lives, the Internet economy, transportation, and environmental protection.According to Raffaele Mauro, spatial boundaries are in constant motion and this book attempts to explain the effects and trends of this development.During a hearing with the assembled committees on the production activities of the Chamber and Industry of the Senate, Minister of Technological Innovation and Digital Transition Vittorio Colao reaffirmed Europe's place on the The international arena and the contribution of Italy.For the space sector, the total resources available in the national budget, after deducting the contribution of the European Space Agency, are about 2 billion in the three-year plan of the Italian Space Agency and 2.3 billion through the PNRR and the Supplementary Fund, thus 4.3 billion.
How will the conflict between Russia and Ukraine affect international space cooperation?
"The current geopolitical situation is creating rifts that have already existed for several years, leading to the 'deglobalization' of space. Over the past 30 years, we have witnessed an era of intense global cooperation regarding space in all its dimensions: science, technology and economics. It has been the most important symbol It is the International Space Station, with the support of a network of states, which included the United States, Russia, Europe, Japan, Canada, etc. The same is happening for many research programs, where in the next few years it is unrealistic to think about the continuation of cooperation between Russia and Western countries.Moreover You are likely to consider increasing the militarization of the space sector, given that it is an increasingly relevant operational environment for both civilian and defense-related objectives."
What will be the role of Europe?
"Europe has a very important role. The European Space Agency is a great catalyst for scientific research and technology transfer projects. Italy contributes a large part of the budget. In the future, where continental blocs such as the United States and China compete with each other, often with large long-term technological development projects, European countries have a chance to remain relevant only if they join forces. The PNRR is certainly an opportunity that must be seized in this direction to modernize and deal with international dynamics."
Is there a true European Union in the geopolitics of space?
"There is still a lot of work to be done. Paradoxically, one of the few positive effects of the crisis in Ukraine has been to make the urgent need for harmonization among EU countries better understood in terms of both geopolitical challenges and technological development ».
Why is investing in space technology so important?
"Because the great innovations that can change the world come from the technology transfer of space research. Space technology has many direct and indirect practical implications for everyday life. If today it is possible to eliminate the shortcomings of the videos taken with our cameras on the computer, then the advantage also lies in the space shuttle. From telecommunications to television, from weather forecasts to delivery applications, most services depend on space to function properly. Second, the data produced by Earth observation is also of great importance in combating climate change and protecting the environment in general, agriculture and irrigation, monitoring of air and the environment.Oceans. Third, many of the technologies that have been developed to help humans in extreme environments, such as life on the International Space Station, can then be translated into medical technologies on Earth, for example for orthopedics or medical sensors."
Investing in space means having a vision for the future
"Space research offers us a vision for the future that pushes us to focus on the long-term, invest, train new skills, give a link to science and technology, and think beyond national borders. All the very important things at this historical stage."
We've known each other for years. You are one of the founders of Primo Space. Do we want to talk about it?
"Primo Space is a venture capital fund, i.e. an entity that invests in high-growth, high-risk companies, usually in the early stage of their lifecycle. This is a special niche in finance that has historically supported the development and diffusion of groundbreaking technologies that have led to the birth and growth of many of the companies, products and services we use every day. In particular, Primo Space focuses on the space economy, the sector that includes everything related to space infrastructure development, terrestrial applications, and the space-related value chain. The fund invests in start-up companies and companies that produce products and services in this field.
In Italy, do we have space-related startups using artificial intelligence or quantum technologies?
"It comes to mind AIKO, based in Turin, which develops software and artificial intelligence systems to support satellite navigation and recognition of relevant characteristics in images collected by them. This is a very important area if we consider that various logistics, infrastructure monitoring and environmental protection need to interpret satellite data to make it useful and applicable. In general, the space economy is a field that has a good background in Italy and can work in it to generate more future opportunities.
ok houstonAnd ProbablyAnd We don't have a problem!

"Infuriatingly humble alcohol fanatic. Unapologetic beer practitioner. Analyst."