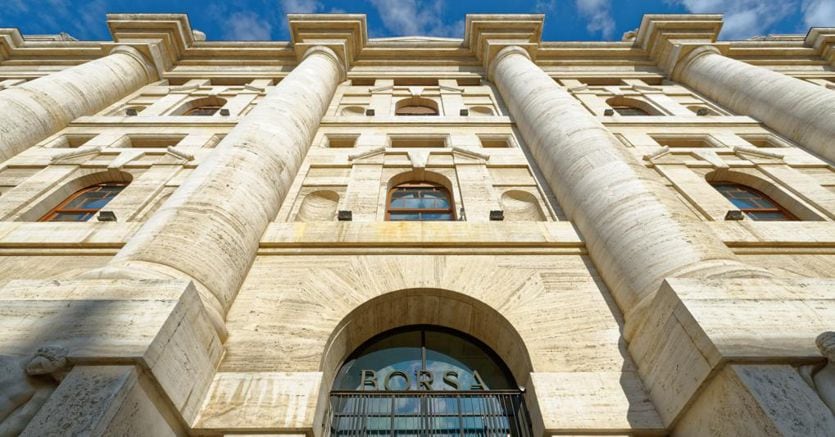 Eurozone inflation still rising in April, +7.5%
Eurozone annual inflation rose in April to 7.5% after +7.4% in March. This is a Eurostat flash estimate. Energy is expected to register the highest growth rate of 38% after +44.4% in March, followed by food, alcohol and tobacco at 6.4%, non-energy industrial goods at 3.8% and services 3.3%. The inflation rate excluding energy was 4.2%, excluding unprocessed food 3.9%, as well as food, alcohol and tobacco 3.5%. The estimated inflation rate in Italy is 6.6%, in Germany 7.8%, in Spain 8.3%, and in France 5.4%.
BTp for ten years, best performance since February 2019
A jump in yields, at the highest level in more than three years, for the BTp property auctioned by the Treasury, where eight billion dollars of bonds were placed. In detail, the Treasury issued the fifth tranche of 5-year BTp maturing on 01/04/2027 for 2.5 billion against a demand of 3.723 billion (1.49 coverage ratio). Yield rose 44 cents to 1.91% from levels not seen since November 2018. The first tranche of the new 10-year BTp benchmark, which expires on 12/1/2032, was set up: for 5.348 billion orders, the amount issued was 4 billion while The yield was 63 cents higher than last month's auction, and settled at 2.78%, a record high since February 2019.
The euro is back at $1.05, and the gas is dropping
On the foreign exchange marketThe euro recovered from a five-year low against the dollar to 1.0552 from 1.0522 to close on April 28. The yen is also partially raising its head, on the eve of 20-year lows against the dollar after the Bank of Japan confirmed its ultra-accommodative monetary policy. One euro is equal to 137.44 yen (from 137.67), and the dollar is at 130.29 against the Japanese currency (130.79). The oil priceWhile operators are assessing the consequences of a possible European ban on crude oil imports from Russia. The contract for June Brent crude oil delivery rose 0.9% to $108.6 a barrel (+0.8% to $108 for the July future) and the WTI crude oil delivery contract rose 0.61% to $106. Finally, the price of natural gas in Europe has fallen: on the Dutch platform Ttf, the contract with delivery in June is down 1.8% to nearly €98 per megawatt-hour.

"Infuriatingly humble alcohol fanatic. Unapologetic beer practitioner. Analyst."