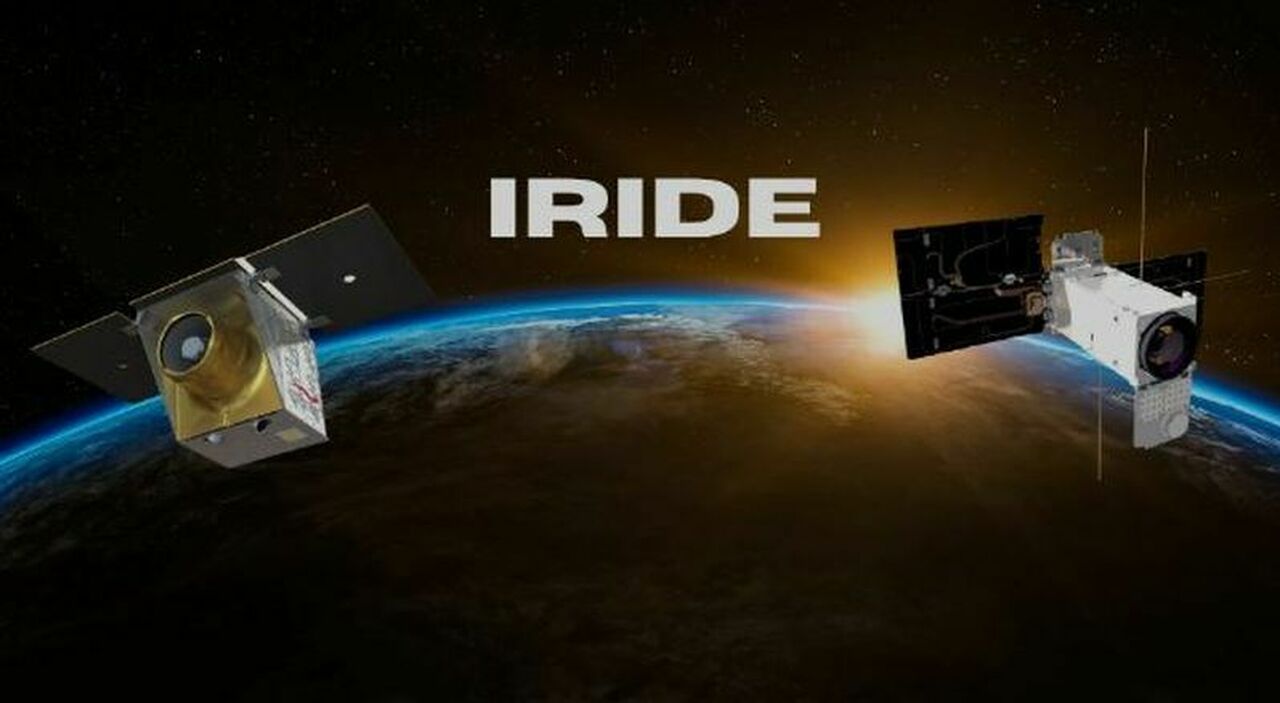 Space meets volleyball with Beyond the Net, Towards the Stars: a day of educational workshops, meetings, storyboards and games. The date is Saturday 14 October in Rome, in the Grotta Perfetta Park, with guests such as Andrea Lucchetta, star of the national volleyball team in the Velasco saga, and some researchers from Iride, the innovative Italian satellite constellation. The goal of Beyond the Net, Towards the Stars is to bring together two worlds that are superficially distant, but actually incredibly similar: volleyball and space.
The similarities will be shown by the different activities planned with very different people such as Alessandro Coletta, astrophysicist and director of the Cosmo SkyMed program of the Italian Space Agency, Andrea Papa, author of the books "Uncle Bear tells the wonders of space", and Andrea Papa engineer by Iride from the agency European Space or Lifetime by Felice, an extreme cyclist. A group of Italian Volleyball Federation players, led by Lucchetta, will install an inflatable volleyball court S3, while it will be possible to enjoy watching the sky thanks to solar telescopes or discover some secrets of antiquity in the company of researchers and historians from Italy. University of Rome Tor Vergata.
the program
What do volleyball and space have in common? It will be possible to find out on October 14 in the Grotta Perfetta Park (AFA3) in Oltre la Rete, Verso le Stelle, a day dedicated to science and sports, sponsored by the 8th Municipality of Metropolitan Rome.
"Beyond the net, into the stars" is an event that brings together two worlds that are apparently distant, but incredibly similar in reality: volleyball and space. From 10am to 6pm, you will have the opportunity to learn about the fascinating connections that lie between different disciplines, and thus discover how the worlds of sports and space exploration can converge through the lens of extraordinary physics.
Iride, the European Space Agency (ESA) and Fipav (Italian Volleyball Federation) will collaborate on a complex project that can represent a moment of growth for the girls and boys who participate in and who will participate in the S3 Volleyball Festivals. Learn about the game of volleyball by Andrea Lucetta on an inflatable volleyball court. The Iride team will organize a view of the sky using solar telescopes and laboratories where children will be able to discover how a satellite can remain in its orbit around the Earth, through an attractive interactive experience. Furthermore, the Department of Literary and Philosophical Studies and Art History of Rome Tor Vergata will be present in activities related to games in antiquity and the Carmenane Editris with a laboratory for the construction of satellites.
Added to this is the conference program that will tell you about space, the environment and sports in a new and fun way.
10.30 Beyond the grid towards the stars, guests Amedeo Ciaccheri, Mayor VIII, Andrea Papa, ESA IRIDE engineer, Andrea Lucchetta FIPA
3.00 PM The Wonders of Space Tells Girls and Boys Guests Andrea Papa, author of Uncle Bear Tells the Wonders of Space Moderator Mikol Carmignani
16.00 Cosmo dogs and Astro monkeys, the first astronauts had feet, guests Alessandro Coletta, astrophysicist and director of the Cosmo SkyMed program of ASI (Italian Space Agency)
5.00pm – 5.30pm A planet on two wheels, moving towards a sustainable future, guests Omar De Felice, professional cyclist and Virginia Coletta, geospatial services engineer, moderated by Vittoria Stolfi
Read the full article
On Il Messaggero

"Infuriatingly humble alcohol fanatic. Unapologetic beer practitioner. Analyst."