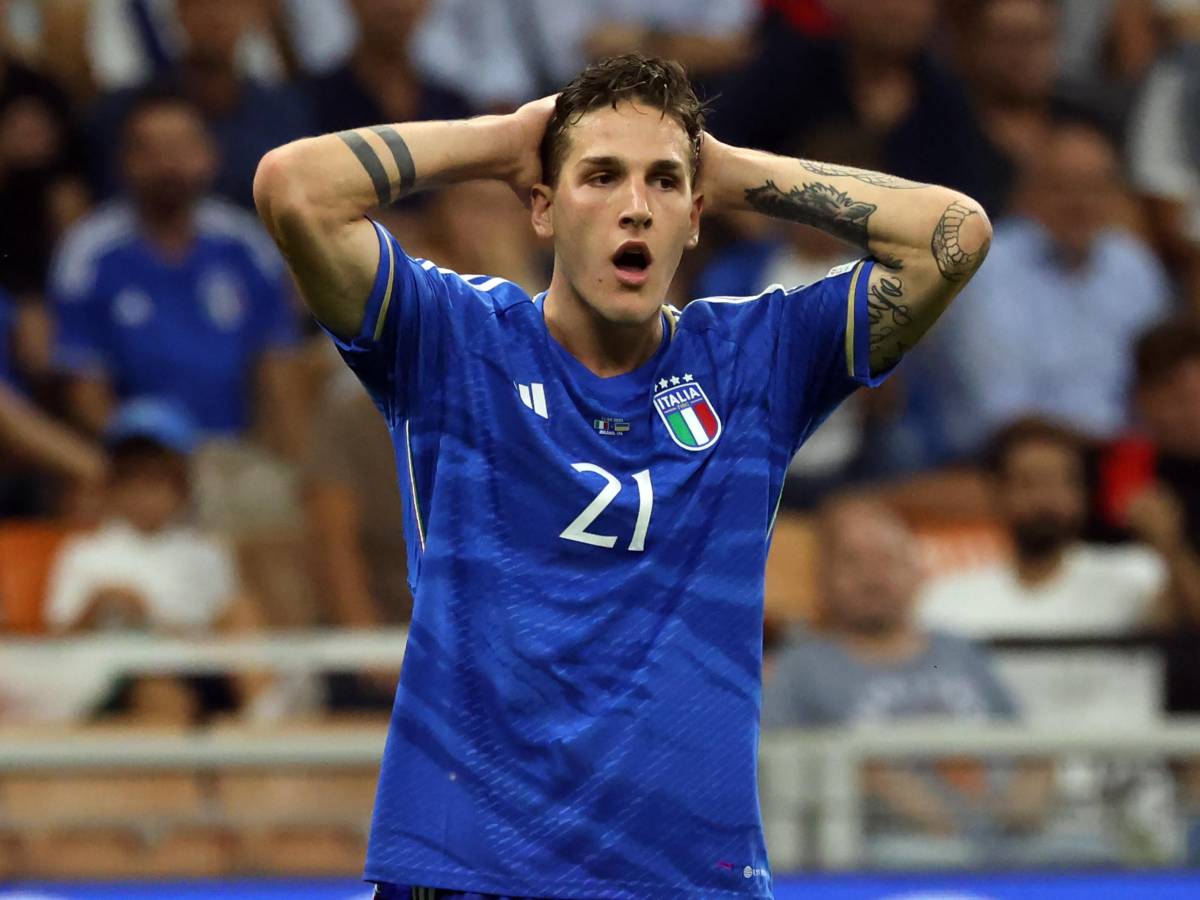 Nicolo Zaniolo He returned to Italy today to be heard by the Turin Public Prosecutor's Office, led by the prosecutor Manuela Piedrotta, who is handling the case. Betting status Where Fagioli and Tonali stumbled.
He was on the field yesterday in the second half of the conference league match against AZ Alkmaar as a midfielderAston Villa He repeated to investigators what his story had been from the beginning, as his full name appeared with the investigation notice reported during the national team's training camp in Coverciano. That is, he played on illegal platforms, but only on them Poker And card gameThere are no bets, let alone on football. The interview lasted about three hours and ended at about 5.40 p.m.
"He answered all the questions and did not avoid any objections from the prosecutor, explaining his position categorically. No evidence has emerged against him regarding the possibility of betting on football matches."the memorandum issued by his lawyers, Gianluca Tognozzi and Antonio Conte. "He admitted that he had occasionally played poker and blackjack on illegal platforms and explained that he had never been threatened or intimidated." – his lawyer added.We are confident that our client's legal case will be resolved soon."
The difference between fagioli and tonali
Unlike Fagioli and Tonali, who were officially excluded before OTP FigureZaniolo has always denied any involvement in football betting and admitted that he used online gaming platforms which were later found to be illegal. An act punishable by law, but not in sporting terms.
Former talent for Rome He would limit himself to playing poker and blackjack, according to his account, without knowing it, but without betting on football matches, neither Italian nor foreign, nor even his own team. Therefore, it will never be violatedArticle 24 Trait"Betting Prohibition and Reporting Obligation."
Tonali's disqualification comes into effect
At the same time, the exclusion imposed on him becomes effective as of today at the international level Sandro Tonali For the betting issue."The request submitted by the Italian Football Federation to extend the sanction imposed on the player Sandro Tonali on October 27, 2023 to have a global impact has been accepted."A FIFA spokesman said in a statement. The plea agreement reached between the Newcastle player's lawyers and the FIFA Federal Prosecutor's Office for the betting case stipulates an 18-month penalty: ten disqualifications and eight alternative prescriptions.

"Alcohol enthusiast. Twitter ninja. Tv lover. Falls down a lot. Hipster-friendly coffee geek."