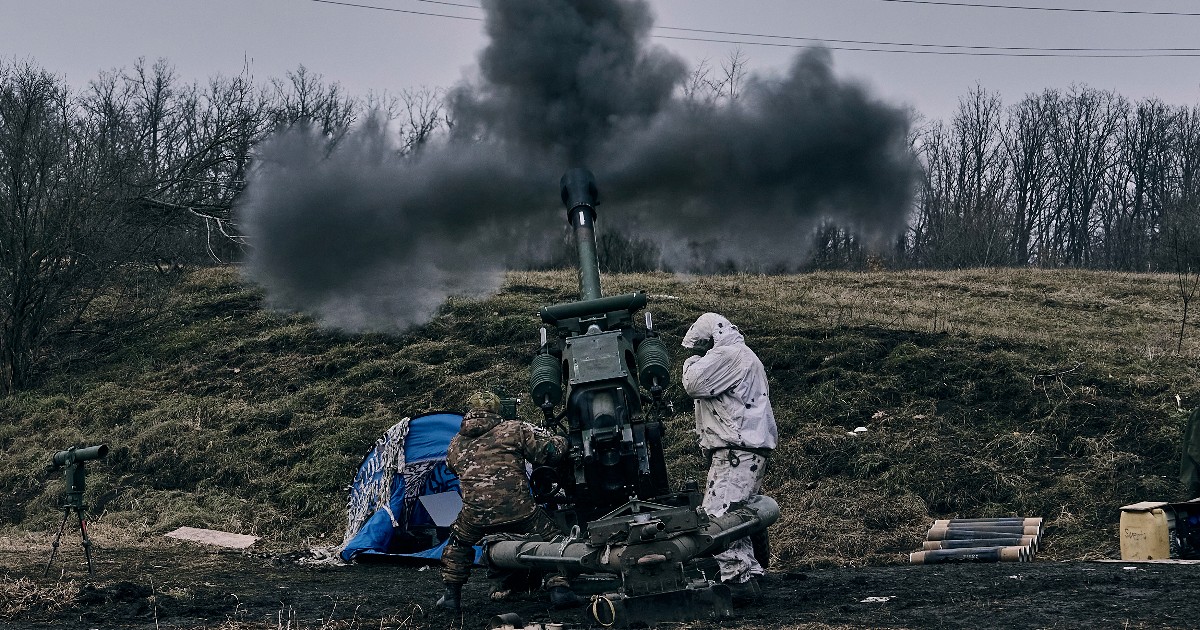 1:21 p.m
The White House: "A US drone may never be recovered"
White House spokesman John Kirby told CNN that the US MQ-9 reconnaissance drone that crashed in the Black Sea has not been recovered and may never be recovered. "It hasn't been recovered. I'm not sure we'll ever be able to recover it. It fell into the Black Sea, very deep water. So we're still evaluating if there is some kind of recovery effort. There may not be," Kirby said. "We did our best to minimize any intelligence value that could be achieved if someone else got their hands on that drone," he added.
1:18 p.m
Media: "The American drone shot down by the Russians has left Romania"
The American MQ-9 Reaper drone took off from Romania and was flying at an altitude of about 7,500 meters over the Black Sea when it was intercepted by Russian aircraft. Several media outlets reported on this, including the New York Times and ABC News, which quoted a US Air Force official. Drones of this type usually take off from NATO bases in Cambia Turzi (Romania), Larissa (Greece) and Signonella (Italy).
1:15 p.m
Head of the Russian 007: "We know very well our goals in the Black Sea"
"We are carrying out reconnaissance activity in the Black Sea region, using various technologies. Russia knows very well what intelligence targets we are pursuing in the Black Sea region." This was stated by the head of Russian intelligence, quoting TASS, after a Russian plane collided with an American drone yesterday.
1:08 p.m
Drone crash, EU: "It's a bilateral affair between the US and Russia"
The accident that occurred in the Black Sea between an American drone and a Russian plane is a "bilateral issue" between two countries. This was stated by a spokesperson for the European Commission when questioned about the matter. "We stress that this would not have happened if Moscow had not invaded Ukraine and that this is not the first incident involving the Russian army," he added.
1:07 p.m
Putin: "We will increase economic freedom in response to sanctions"
"We will respond to all the actions of our opponents against Russian companies by expanding economic freedom," he added. This was stated by Russian President Vladimir Putin, citing the Interfax agency.
1:06 p.m
Putin: "Russia is doing a great job in producing new weapons"
Russia is doing a great deal of work to build new weapons production capabilities. This was stated by Russian President Vladimir Putin, citing TASS.
12:51
Il Foglio: "Alert services from Russia cut 15 million euros for Crosetto"
Russia allegedly set aside a $15 million bounty for Defense Minister Guido Crocito. This is the report made to the highest levels of government by Italian intelligence, reported by Foglio newspaper this morning. The ultimatum – the newspaper writes – came last week, so before the quarrel over migrants prompted Prigozhin to abuse Crocito on his Telegram channel. The outpouring of anger against Italians by Dmitry Medvedev, the former Russian president, who for months has been at the forefront of Russian ultra-nationalist and militaristic propaganda, appears to be the root of the Italian services' fears. Well defined, in the transport chain of orders that can lead from Moscow to Rome. Wagner has at least two cells in Europe: one in the Balkans, moving between Serbia and Albania; The other is in the Baltics and is based in Estonia. Two fists of a few dozen soldiers, from which a patrol can be detached with the aim of carrying out targeted operations in Italy. On the other hand, the services of other countries, such as Poland or France, have indicated similar concerns. But it is clear that the inclusion of a member of the government of a G7 country among the declared targets of the brigade in the Kremlin payroll is something that indicates an increase in the level of risk.
12:41
Moscow denies the new recruitment
In Russia, there is "no discussion" of a possible new wave of conscription as part of the partial military mobilization introduced last September. This was stated by Kremlin spokesman Dmitry Peskov, after a Russian website, Ura.ru, wrote that a campaign to recruit 400,000 professionals to be integrated into the Russian forces would begin on April 1, according to plans already envisaged.
12:39
Putin reported the American drone. No contact with Biden
president Russian President Vladimir Putin He learned what happened to the American Mq-9 Reaper drone that was intercepted by two Russian planes yesterday over the Black Sea. A Kremlin spokesman reported, Dmitry PeskovAccordingly, there was no contact between Putin and Joe Biden after the episode. "If you mean at the highest level, then no, there was no contactPeskov said.
12:26
Erdogan: Finland in NATO? We'll keep our promise."
"Friday we will fulfill our promise" regarding Turkey's ratification of Finland's membership in NATO. This was stated by the Turkish President Recep Tayyip Erdogan As HaberTurk reports. The Turkish leader plans to hold a meeting in Istanbul with Finnish President Sauli Niinisto on Friday to discuss ratifying Helsinki's accession to the EU.Atlantic Alliance Which Ankara has not yet given the green light.

"Infuriatingly humble analyst. Bacon maven. Proud food specialist. Certified reader. Avid writer. Zombie advocate. Incurable problem solver."