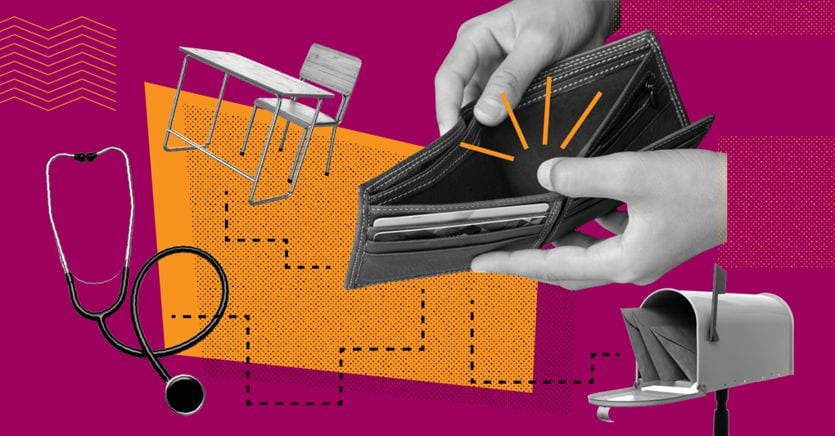 The national contract for about 225,000 employees from ministries, tax agencies and non-economic public bodies reached its final signature in Aran on May 9. But it arrived 4 months and 4 days after the agreement with trade unions signed on January 5. So much so that in these hours a mechanism is being studied to reduce at least the remaining times for arrears, with the premise of special salaries in early June before full regular salary increases are launched at the end of next month.
The journey that brought the text from the first agreement to its entry into force underwent a long pause in the State General Accounting Office, subjected to a rain of checks on aspects that are marginal on a practical level but are accountingly complex. The timing of registration in the Audit Bureau did the rest.
Anti-inflation help
In any case, the expected green light is providing "Central Jobs" employees crucial help in fighting inflation. The economic effects at full employment are indicated by an average of €105 per month in an account that, together with increases to the base salary (ranging from €63 to €117 gross depending on the economic situation), is indicated by the release of funds for the additional salary and the financing of new systems.
But the biggest shield against price hikes is arrears. Because the contract relates to the three-year period 2019/2021, which is the result of negotiations that started last year only after the Public Works Pact was signed at Palazzo Chigi by Prime Minister Mario Draghi and Minister Pa Renato Brunetta with trade unions. "The final signature of Aran is the right culmination of the virtuous path that began with the charter," claims Bronetta.
The dead end has been opened
This move to initiate a rich series of interventions in public administration opened the impasse that in previous years had seen the gradual creation of the New Contracts Fund without completing the funding needed to start negotiations. The result is a one-time boost to government payrolls at the same time as the inflation crisis. In fact, the value of contractual arrears ranges from approximately €1,400 to more than €2,600 in total depending on the economic situation of the parties involved. It is clear that a part will also reach the employees who left the public administration during the reference three-year period.

"Infuriatingly humble analyst. Bacon maven. Proud food specialist. Certified reader. Avid writer. Zombie advocate. Incurable problem solver."