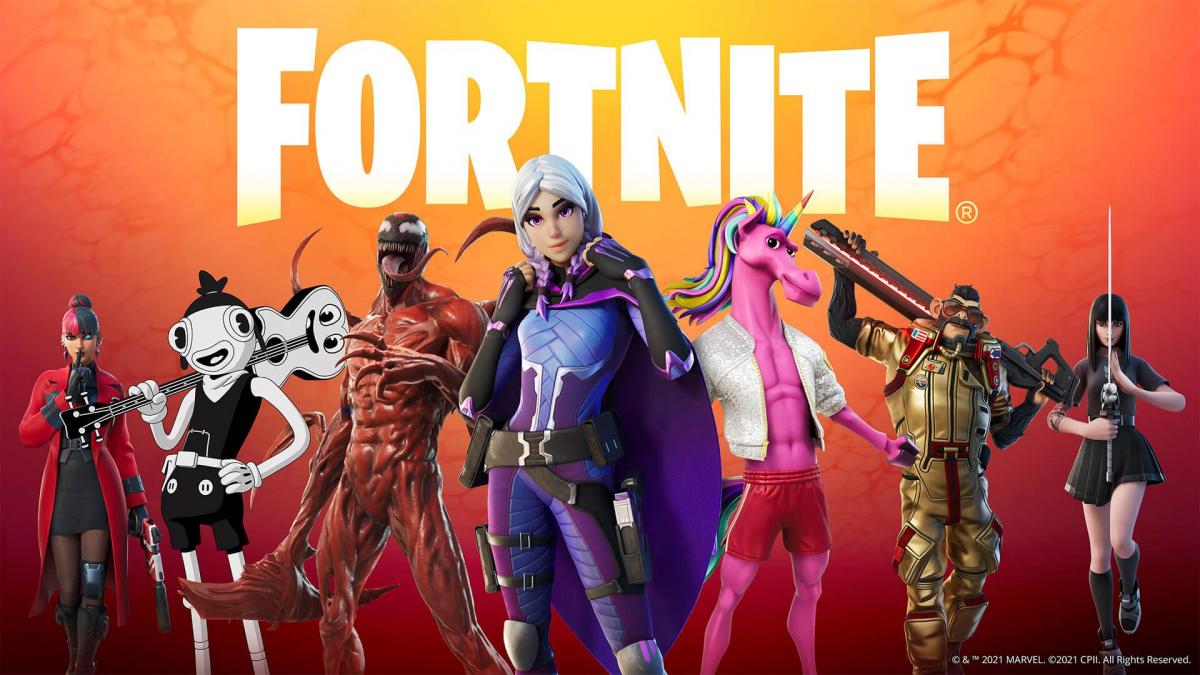 There are those who played 7,700 hours in less than two years, and those who, at the age of 10, spent up to $600.
According to the parents, the kids have stopped eating, sleeping and washing because they are too busy with Fortnite. And they were going to spend a lot of money, too. "It's like cocaine," they say. exactly the contrary, "Like heroinThey add, citing a British behavioral specialist's comparison in the case of a nine-year-old girl who ended up in psychotherapy in 2018 because she played too many video games. On that basis, three years later a Canadian judge accepted a class action lawsuit against one of the most popular video games of all time, a phenomenon that exploded five years ago and continues today. 350 million players 80 million of them are active every month.
Fortnite success
Its formula is actually simple yet effective. Fortnite allows you to participate in Battle Royale, "All against All" up to 100 players Where you have to eliminate your opponents until you are the last one still alive. Global access allows you to always have it available Online opponents from all over the world, covers every platform, from smartphones to consoles to PC, and is free (but with payments that allow for customizations and has made $7.3 billion to date). In the end, despite the topic, it is Nonviolent. In fact, it is very colorful, funny and playful and this has allowed it to be a success even among the little ones, who often play it with their parents.

Teamwork
But let's get back to why. It started in 2019 from a group of Canadian parents who reported a "very serious Fortnite addiction" by their children. Addiction moves on two fronts. Screen time, on the other hand, with a young child would have gone from a few hours a week to 7,700 hours in less than two years (The year has 8,760 hours). On the other hand, there is the money spent and here is the ideal case of a ten year old kid paying close to $600. Then there are those who, playing, become aggressive or vulgar, and stop eating or washing themselves.
Three years later, the judge ruled that the class-action lawsuit is against game developer Epic Games and its Canadian subsidiary Not "frivolous or manifestly unfounded" and "that there is a serious matter to be discussed, supported by sufficient and specific allegations that there are risks or even risks arising from the use of Fortnite."
Prosecution message
So now we're going to duel in the courtroom. On the one hand, there is the accusation that moves in a subtle direction: it compares video games to tobacco and actions against the cigarette giants. A position supported by the judge. «The harmful effect of tobacco or its overnight introduction has not been recognizedHe said, however, he did not agree with the parents' claim that Epic Games intentionally created addictive mechanics. He added that this "does not exclude the possibility that the game is already addictive or that its creators and distributors know about it."
Epic Games stands up for itself
The defensive line can be inferred from a statement from Epic Games reported by the BBC. The company confirmed that it providesIndustry leading parental control that allow parents to supervise their children's digital experience. "Parents can receive playtime reports that track the amount of time their child plays each week and then ask the parents' permission before making any purchases," he added. Finally, they made it clear that they intend to "fight in court. We believe the evidence will show that this case is without merit."
Video games and pathology
It must be said that it is the year of the World Health Organization Video game addiction recognized as a pathology China has entered the field cutting edge technologies To limit the time children spend playing online games to 90 minutes. On the other hand, it is true that experts recommend simple and effective remedies to avoid this. Enough already Always monitor what your children do when they are playing, what they play (Fortnite, for example, is recommended from the age of 12) and above all for how long. Smartphones, consoles, or computers have parental controls that allow you to block devices or a video game when a certain time limit is exceeded. Like any pleasure in life, from food to alcohol through sports, there is no need to demonize the activity itself but its use (or abuse).
December 11, 2022 (Modified December 11, 2022 | 12:59)
© Reproduction Reserved

"Typical beer trailblazer. Hipster-friendly web buff. Certified alcohol fanatic. Internetaholic. Infuriatingly humble zombie lover."