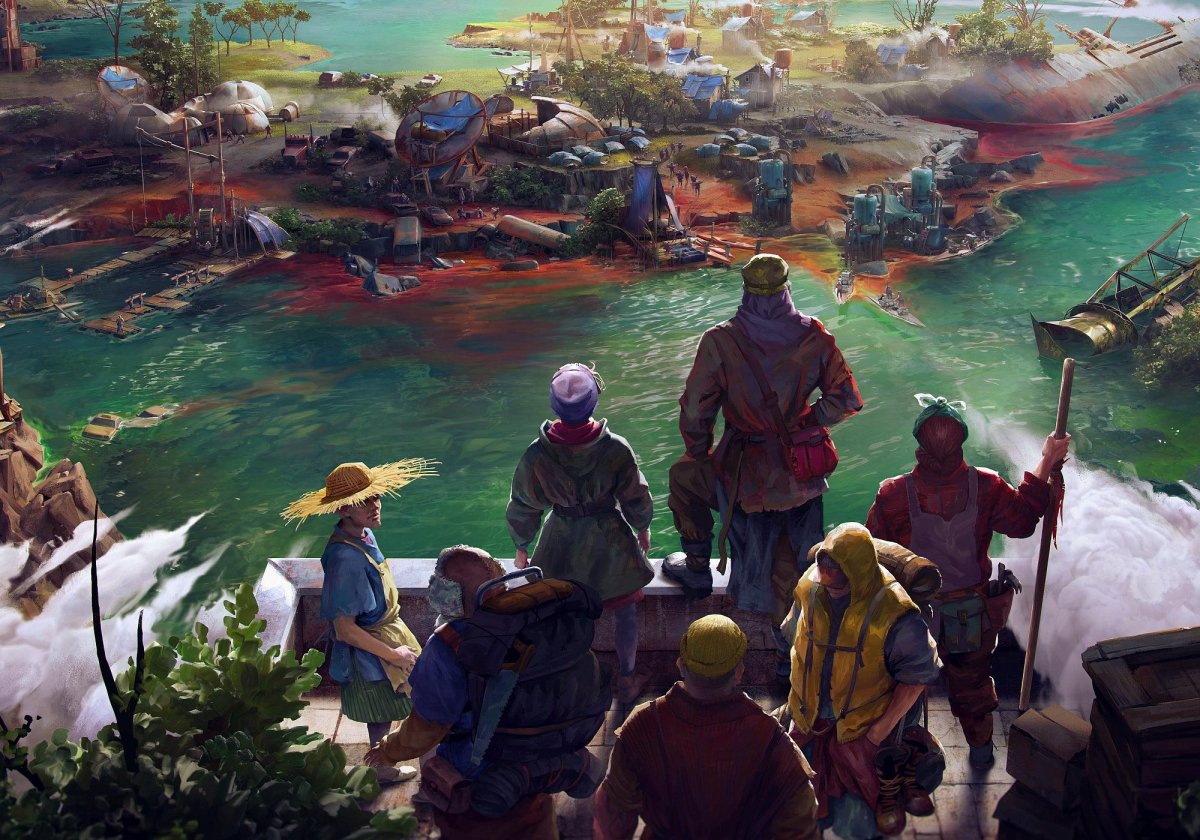 In this Floodland review, we show you the strengths and weaknesses of the new post-apocalyptic Vile Monarch city builder.
Survival strategy video games have always distinguished a certain segment of the video game market. Whether for the huge potential afforded to the player, the claim to build a new civilization from the ashes of the previous one, or for the possibility of creating suggestive and fantasy game environments, the magic of this post-apocalyptic video game genre continues to fascinate. Thousands of fans, ready to experience the latest in the field. This time around, it's Vile Monarch who takes us to devastated lands, with a title that does everything to stay afloat in the sea of ​​competition.
Dive into the swamp with us in this swamp Floodland Review.
Causes and effects
Floodland immediately presents itself as a game strongly associated with it narrative component. The world as we know it is long gone, plagued by unprecedented floods that destroyed the last strongholds of society. Years after the event, our mission is to make a small group of survivors thrive in this "new" land. Our "counsellor" led us to a place that she considers very important. In fact, he believes there is a modern and highly efficient power plant in the area which, if put back into operation, could help us give humanity a fresh start. Once we give at least a livable home to our community, the goal will be to search for this imaginary source of energy.
Along the way (or better, the river roads), we will obviously meet other groups of survivors (who can be great allies as arch rivals), as well as a whole series of information that will help us understand what really happened at the moment of the great catastrophe that wiped out Basically on the community.
It's not a particularly complicated plot, and it's not original, but it's functional in a title like this, and more interesting in Relationships between individuals and clans In search of comprehensive knowledge.
Not only survive, but thrive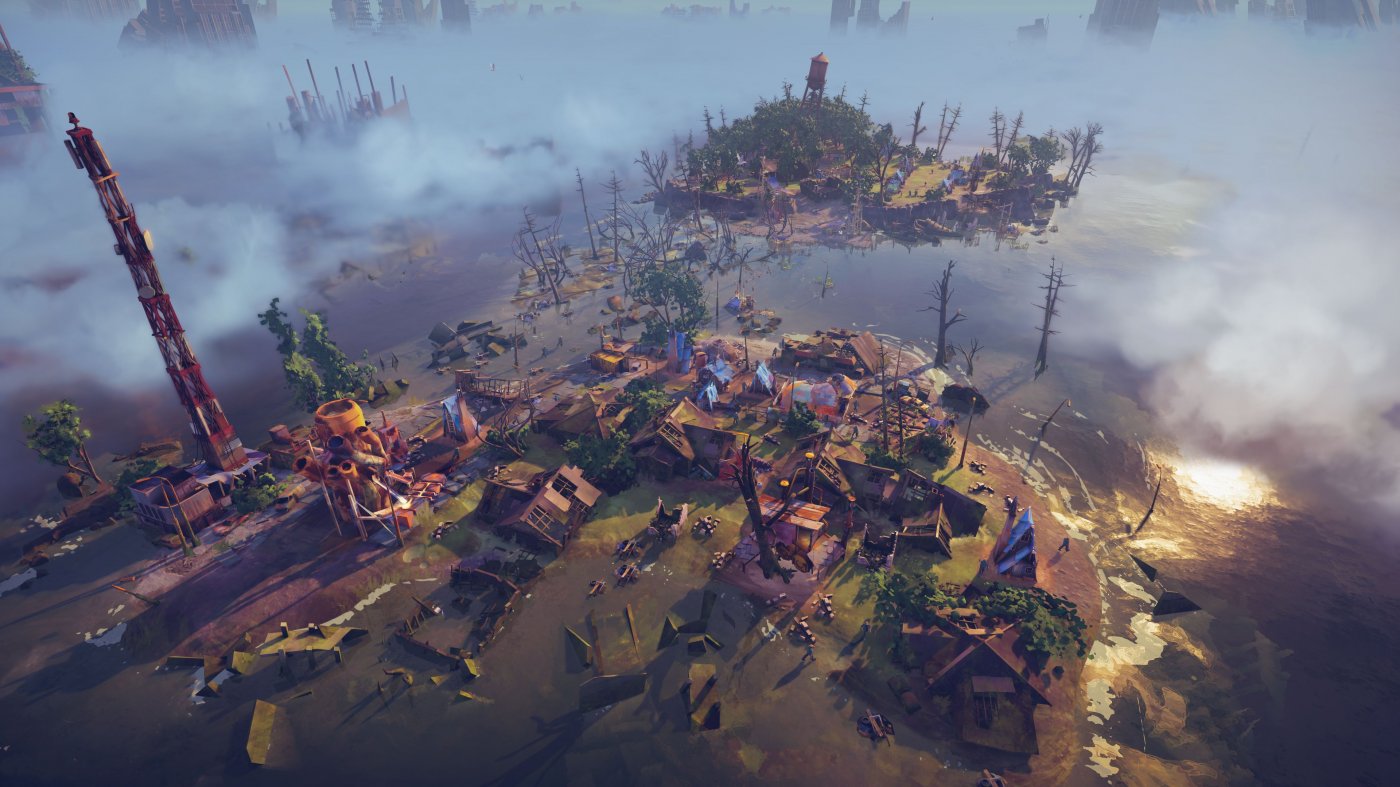 The gameplay in Floodland presents us with different choices from the very first moments of the game. First, we need to select a file clan – clan To drive in these barren lands. Each clan (four at the beginning, but you will meet others during your games) has its own characteristics and, above all, its view of the world. There are those who are more traditional, still attached to "old habits", while there are those who desire a new beginning for humanity, far from the decisions that led to the end of the world. Once you choose our group, you are prompted to a randomly generated map, which causes each game to look different than the previous one (obviously, don't expect major changes, but just re-locate points of interest and potential new encounters along the way). The game then follows the standard of the most famous management systems, with the combination of objects and the cycle of night and day that determine the hours of work and leisure.
Going back to the meetings with other groups, the peculiarity lies in the fact that, if you wish, you can invite the clans you meet to join your community, but there are still two different realities in the community. This means that you will have a file Control of one or more external groupswhich will surround the one chosen at the beginning who will bring a whole series of bonuses and disadvantages, as well as different needs and often very contradictory worldviews.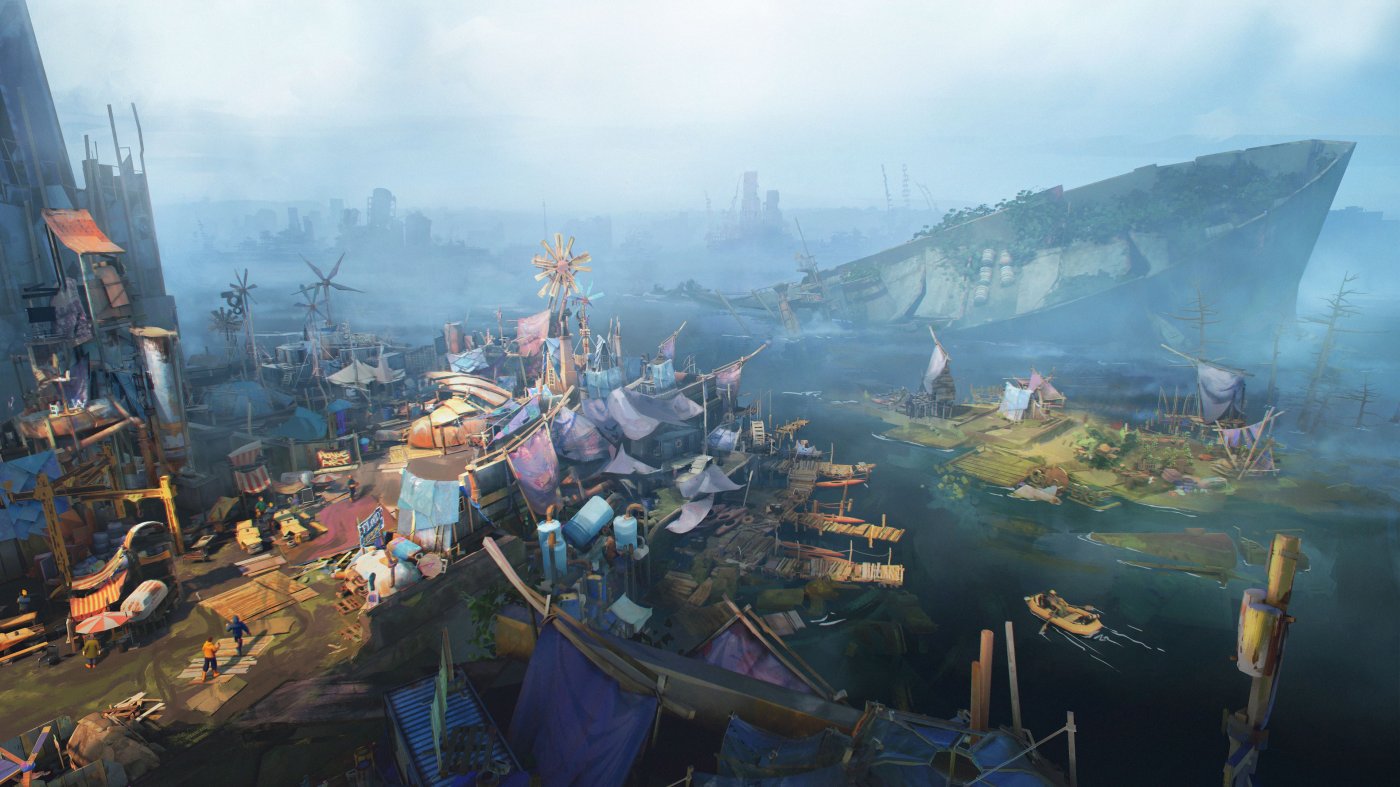 Therefore, we must be careful about whom we choose to allow into our settlement, because, in the long run, a larger workforce can turn against us and create "turmoil," with the consequent increase in crime and opposition towards those who make the decisions (or Our).
The situation becomes even more complicated when our society is large enough to need it laws For a common and prosperous coexistence. This branch of diplomacy envisages choosing from a large number of decrees, some of which face an irreversible crossroads (for example, whether to create a police force or an armed militia). In the end, much more than searching for resources and surviving, what makes the difference between prosperity and defeat is the quiet coexistence of individuals in societies.
computer system requirements
Test preparation
Operating System: Windows 11
Processor: Intel Core i7-10700
Memory: 16 GB RAM
Video Card: NVIDIA GeForce RTX 3070
DirectX: Version 12
Minimum Requirements
Operating System: Windows 10, 64-bit
Processor: Intel (R) Core (TM) i7 8700k or AMD equivalent
Memory: 16 GB RAM
Video Card: GeForce RTX 2060 or AMD equivalent, 4 GB VRAM
DirectX: Version 11
Memory: 6 GB of available space
technical problems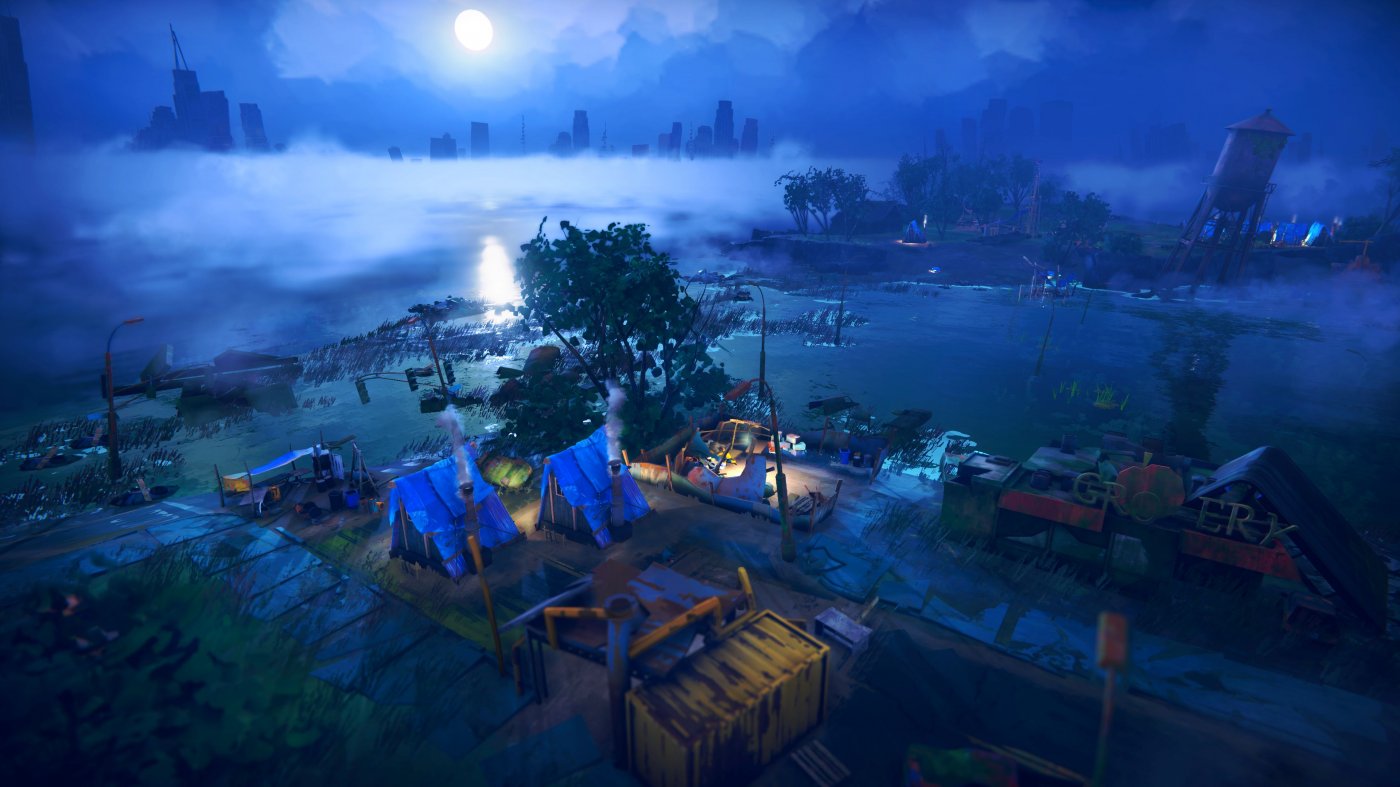 If Floodland presents itself as an interesting title to play, which in many ways mentions one of the other important foundations of the genre released in recent years, Frostpunk (from the introductory video, to some of the game mechanics, and even certain aspects of the art style, the elements that to the 11-bit title atmospheres of different studios, including the concrete use of Piotr Musiał, author of the Polish team's greatest hits), from artistic point of view Access critical issues first.
We would like to point out that the version we tried wasn't exactly the final version of the title, as the developers decided to devote every minute of their pre-release time to working on game improvement and some final touches. However, we had to rely on something, and what we had the opportunity to test by hand left us with a bitter taste in our mouths (but, we repeat, these are all items that could be fixed by future updates).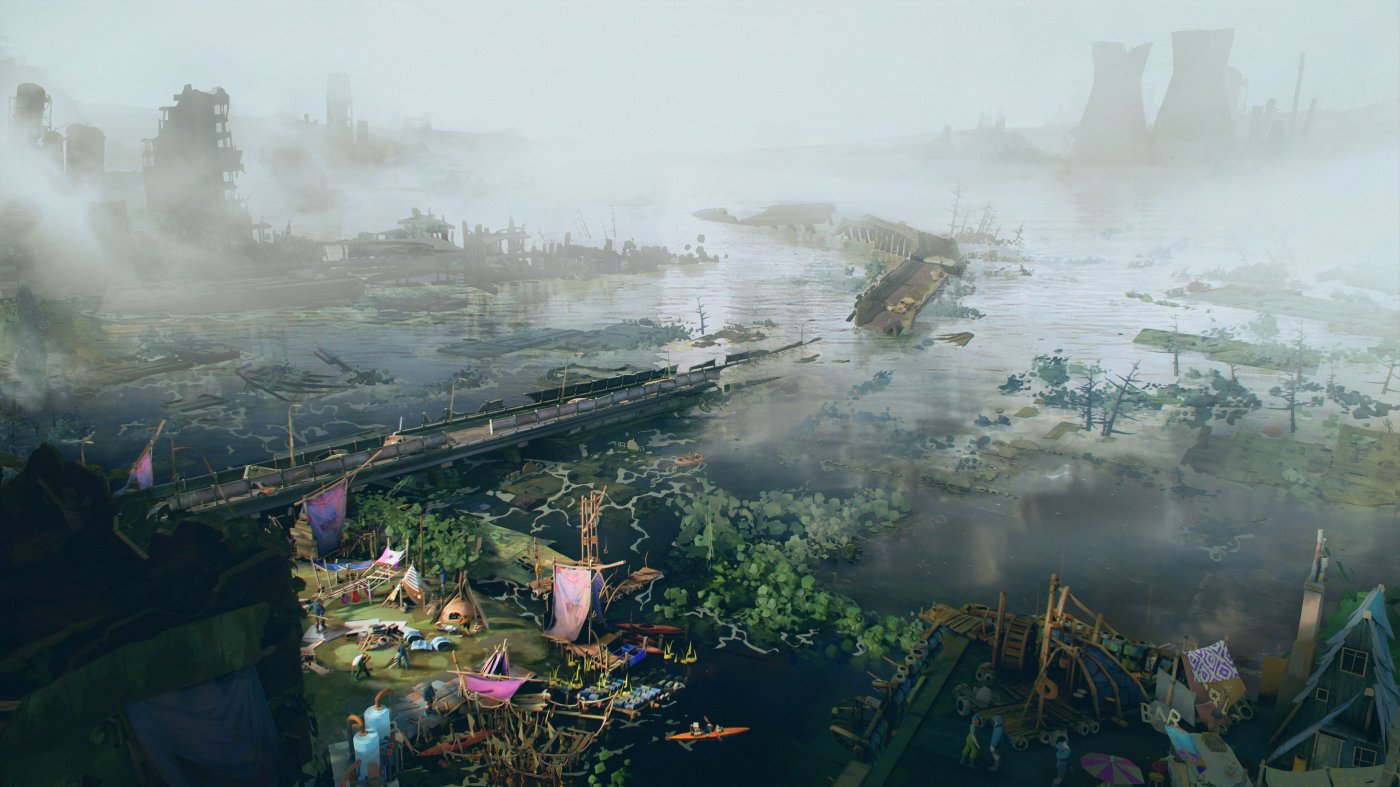 First of all, the game was quite expensive in terms of hardware resources. Our test setup certainly isn't the best, but it's still more than enough to handle such a title at 1080p and 60fps. slowdowns are still Bad performance They increased as we progressed in the story, and in turn, our community (and on-screen items) expanded. A decline that doesn't seem to be justified by a particularly significant graphic complexity given that Floodland, at its highest quality, is certainly not a game that impresses with its detail and visual effects. We are in the "common", which is more than good for a strategy of this type. However, performance issues still exist even at minimal graphic quality, so the bugs are more likely to be discovered upstream, in poor game optimization by the development team.
Our experience was a swing of frustration and elation as we progressed through the story as our community expanded, the longer the auto saves took (leading to the entire screen freezing for over half a minute). Those we're highlighting that have undermined our healthy enjoyment of the title are important issues that will in all likelihood be fixed in time for release, but for now, there's still a painful doubt: the likelihood of the game actually coming out in these conditions, is a slight improvement. , but still suffers from technical problems At least annoying.
Voice protagonist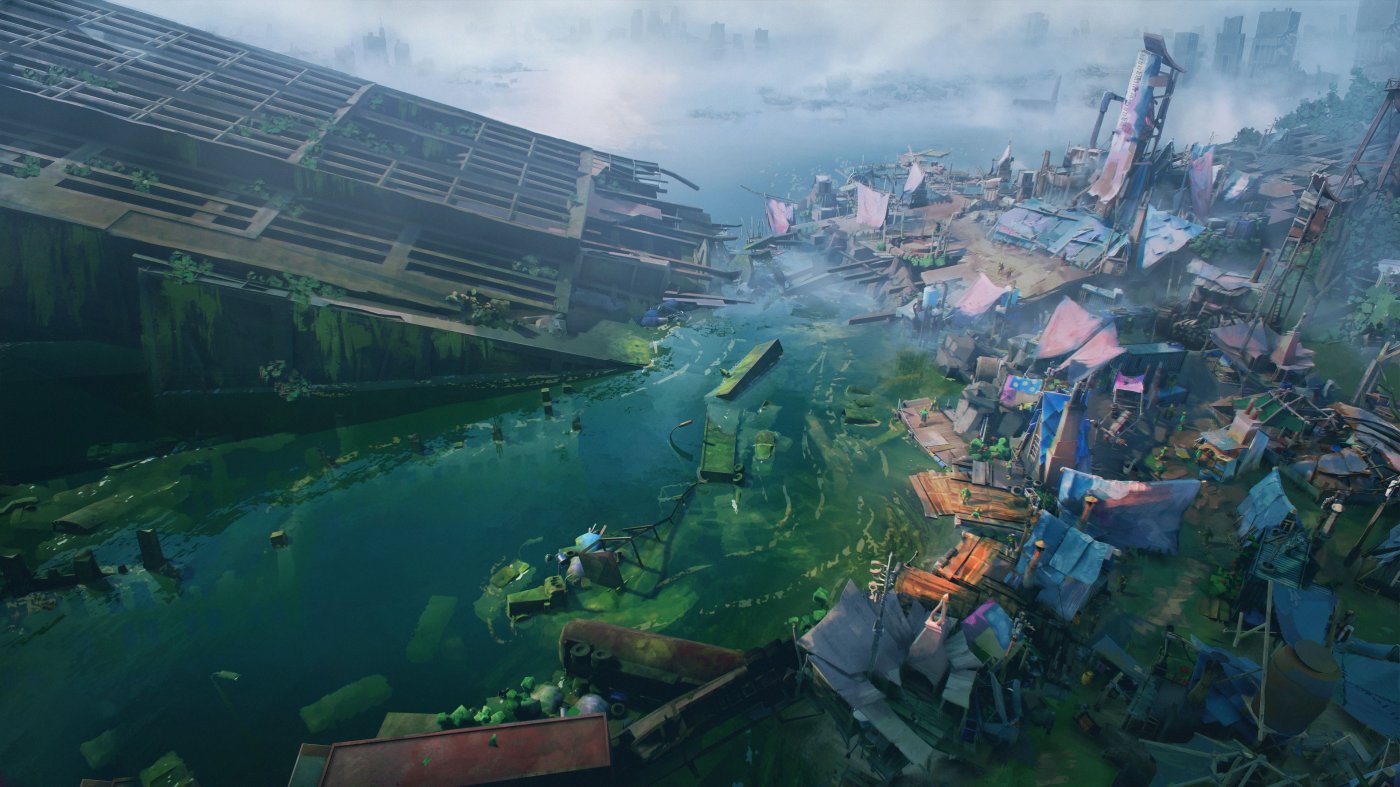 If the game, just under the arithmetic side, might have convinced us a little bit, Dal artistic point of viewFloodland knows how to defend herself very well. It seems strange to say, but perhaps the most interesting aspects of the title are the menus, screens, and interfaces, with very specific hand-drawn elements, which are already vaguely seen, but still feature enough to be strongly related to Monarch's villainous work.
However, what stands out most is the musical commentary and, in fact, the sound sector in general. there Audio recording It is subtle and at the same time stylized, with some original songs created for the occasion, masterfully produced and performed. Your ears will keep you glued to this narrative universe, more than anything else, creating around you a unique atmosphere in our opinion, which is closely related to the game and reinforces its (perhaps too much) hidden qualities.
forefront
healthy experience
Good dose of challenge
Reverse
Sometimes a little derivative
Technically half a disaster

"Typical beer trailblazer. Hipster-friendly web buff. Certified alcohol fanatic. Internetaholic. Infuriatingly humble zombie lover."