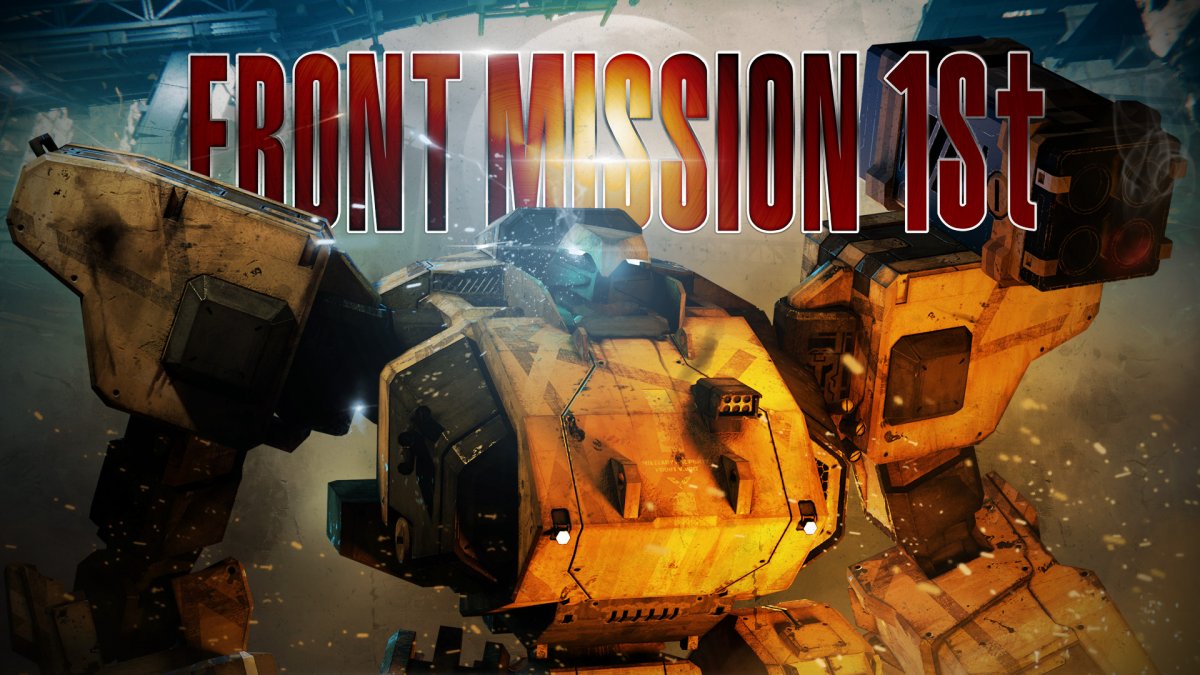 Front Mission 1st: Remake review tells us about the return of a classic series, updated with many mechanics, but with very little bravery.
before we dive in Front Mission 1 review: Remake for the Nintendo Switchlet's spend a few words on the Japanese enthusiasts who in 1995 were lucky enough to purchase a copy of the original for their Super Nintendo.
Imagine them in the middle of winter, the game came out in February, locked in their adorable homes by Nobita from Doraemon, in front of such a game. Well, don't you feel envious? If you haven't heard anything, it means you know very little about Front Mission, you're probably stuck with the recent Front Mission Left Alife of 2019, when developer Llinx had the audacity to turn a strategy with chips into a more buggy one. A gritty action game, moreover with disastrous results. You're justified, fear not, because the series has always been poorly managed and distributed outside of Japan without enough conviction whatsoever. But trust me if we tell you that a game like First Mission Frontier in those years must have been a real bomb, one of those cartridges that make your eyes roll in disbelief.
Torment of love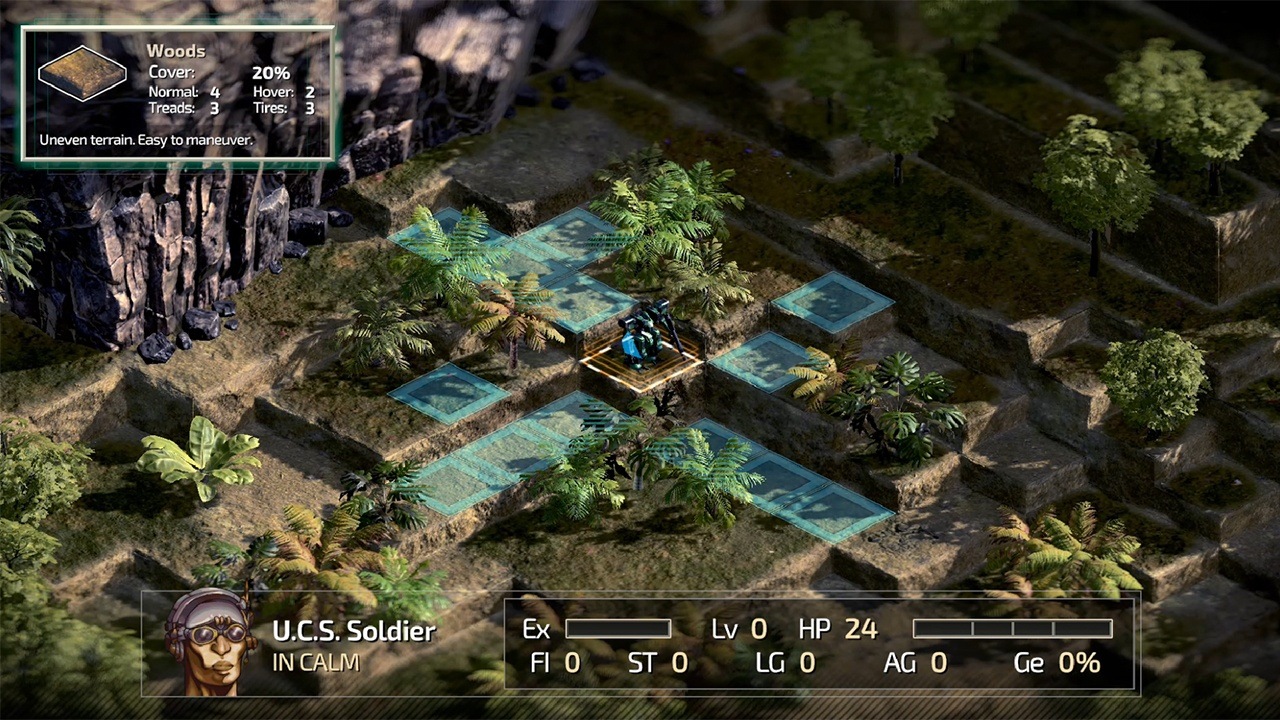 After all, the description seriously resembles what we experienced, this time in August 2000 and on PlayStation, when we first downloaded Front Mission 3, the chapter that introduced the series to European gamers. But true love hit PlayStation 2 and Front Mission 4, even if we had to look for it in the US because it wasn't officially distributed in our parts. Come to think of it, it was really a struggle to try to follow this series up, much like what happened with Sega's Yakuza before they really started believing in it. This led to the audience's rapid falling in love with Front Mission, the same syndrome that seemed to affect Square Enix itself a few years later, which began to abuse the series like never before.
Still, this turn-based strategy game with giant Japanese-style mechanics feels like a perfect union, to say the least, and damn it if it is! Fortunately, the genre is experiencing an amazing revival, both on PC and dramatically on Nintendo Switch, and the Japanese giant has pushed to give Front Mission a new chance, this time starting all over again from the beginning with the new versions of the first and second game. It was originally released on the SNES. We don't have a release date for the second yet, while the first has been in our hands for a few days already.
The work was entrusted to the magnates Entertainment Forever, a group that has already worked with Square Enix on Fear Effect Sedna and countless other minigames. If you thought that relying on a software house without great pedigree was a mistake, you'll have to think again. This tried-and-true workgroup seems to have given it all it's got, admirably even without much support in terms of budget. over there new design Covering the 1995 game is surprisingly good, detailed, and the color palette is very close to the original, and therefore also respectful of the look that has always distinguished Front Mission.
until the Musical It's been revamped, trying not to tarnish too much of the illustrious predecessor's excellent chops. Here, Front Mission 1st has this problem not only in the soundtrack: it's certainly a remake, at least from an audiovisual point of view, but either because it didn't get permission or because Forever Entertainment was afraid of distorting the original too much, ending up not doing enough. It's a remake you don't want to be, or maybe you totally want to be, and that in this anthology middle ground isn't exactly comfortable.
A little courage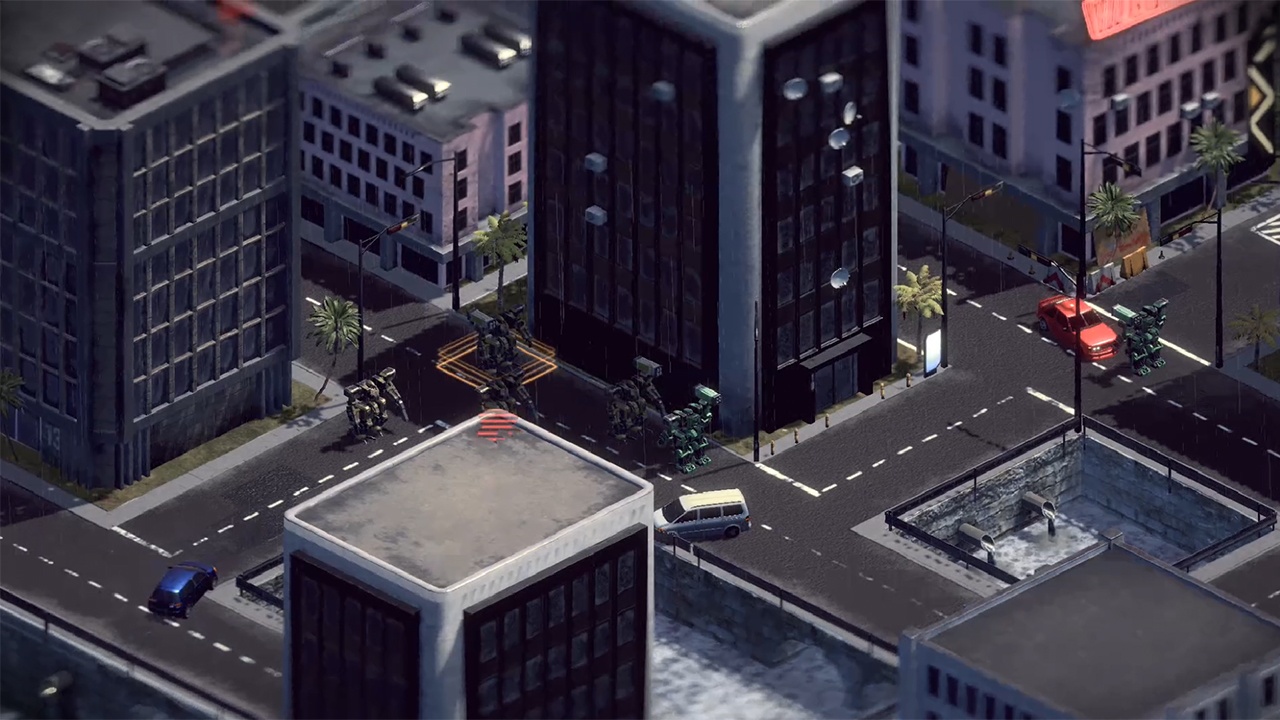 The gameplay and level design is mostly from 1995 and as you can imagine is okay to a certain extent. Fortunately, the original game was ahead of its time, and as a result it actually had several features you wouldn't expect from an SNES game such as deep mechanical customization, and five custom power bars for different robot parts. However, information that does not lead to greater strategic depth: by weakening the legs of a robot, it will move more slowly, but we will not be able to target it voluntarily, we just hope that it will happen in time. But the front was too Notoriously difficultand this aspect does not seem to have been refined as it should have been done, because such an old game can be really annoying and unfair.
And in Front Mission 1st, things tend to go in this direction after the first missions. Fortunately, the game offers many levels of difficulty, including a level specially designed to enjoy the story that remains fascinating despite its development, after about 25 years, various creations and a visual feeling already partially weakens its charm. However, the greatness of the original project continues to resonate strongly with the always great settings, battles in the arenas, and characters always able to leave their mark.
forefront
Really very good new graphics
There are always a few of this strategy
Class plot and good twists
against
The gameplay has remained largely the same as it was back in 1995
Unexplained difficulty hikes
Couldn't we have done more?

"Typical beer trailblazer. Hipster-friendly web buff. Certified alcohol fanatic. Internetaholic. Infuriatingly humble zombie lover."