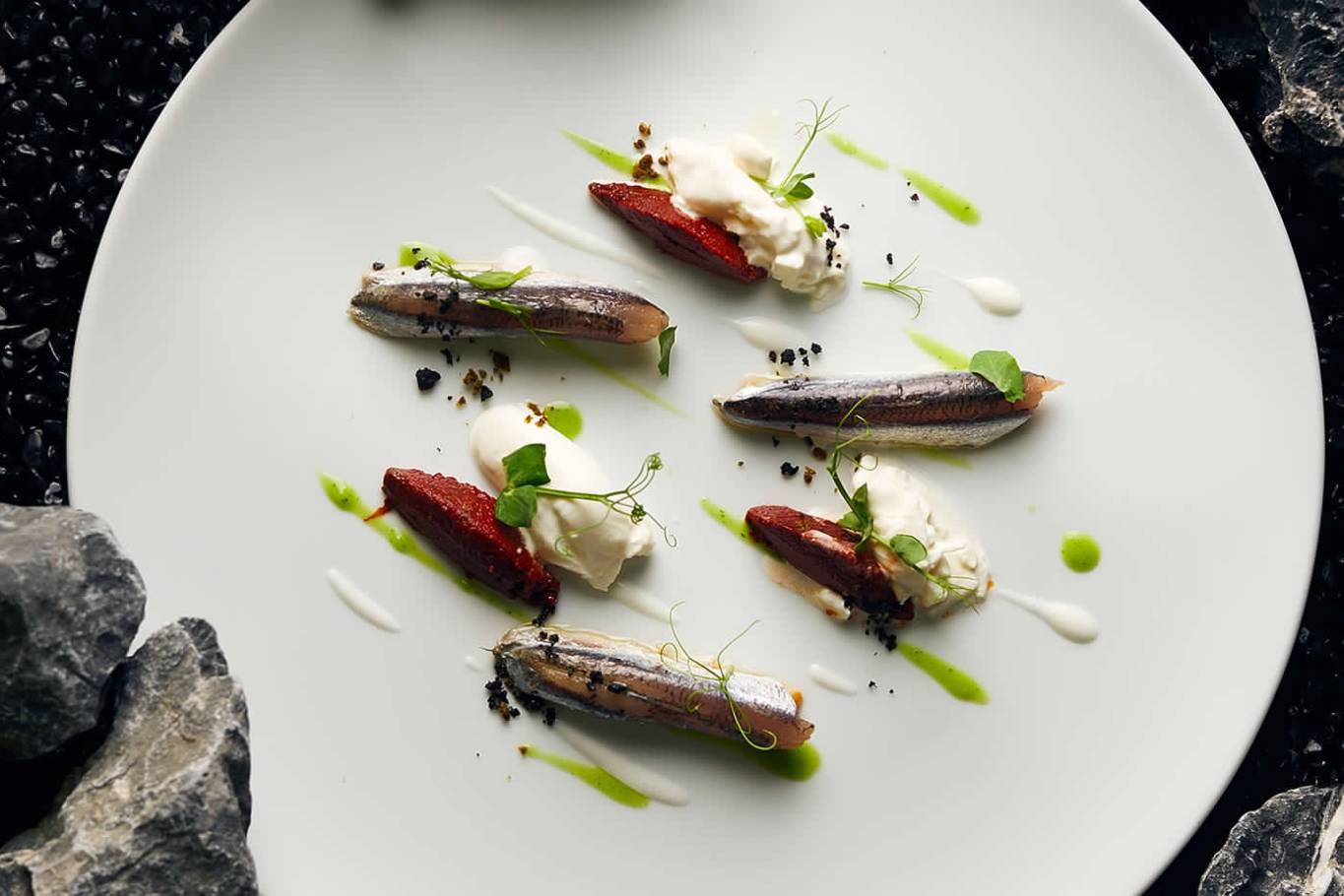 Restaurant address arousingin the center of Salerno, is one of those that must be noted in the address book.
The gastronomic map of the center of Salerno is increasingly rich. The offering ranges from the flagship Pescheria to Mood Steakhouse, Suscettibile, Casamare and Ricordi. To finish off the most recent arrivals in chronological order, Osteria di Porca Vacca and Gioia.
And it's a high-quality show, which for me, from Salerno, has been a source of pride for a long time. The most attentive observers can point out to me that the Emozionando restaurant has been known for some time in Salerno. In fact, it was born on the hills of Ugliara, a town not far from the city. But there is no denying how much the recent change to the site is helping customers.
We are on Via Fiera Vecchia, along the road to the Medieval Aqueduct, known to the people of Salerno as the "Devils' Bridge". A stone's throw from Corso Vittorio Emanuele.
This is the place Nando MilelioThe Head Chef decided to move in at the end of 2022, opening a modern place, in a clean and basic style, with well spaced tables.
The place to let the kitchen do the talking. Something the chef does without hesitation, to be properly included among those who don't like the media spotlight. Melileo focuses on a work made of substance, with great respect for raw materials.
The result is a creative cuisine at the right point, without particular excesses, which starts from traditions that offer interesting interpretations. A restaurant in Salerno finds in its name – Emozionando – an automated statement confirmed in the dishes.
How much does an Emozionando restaurant cost in Salerno: tasting menus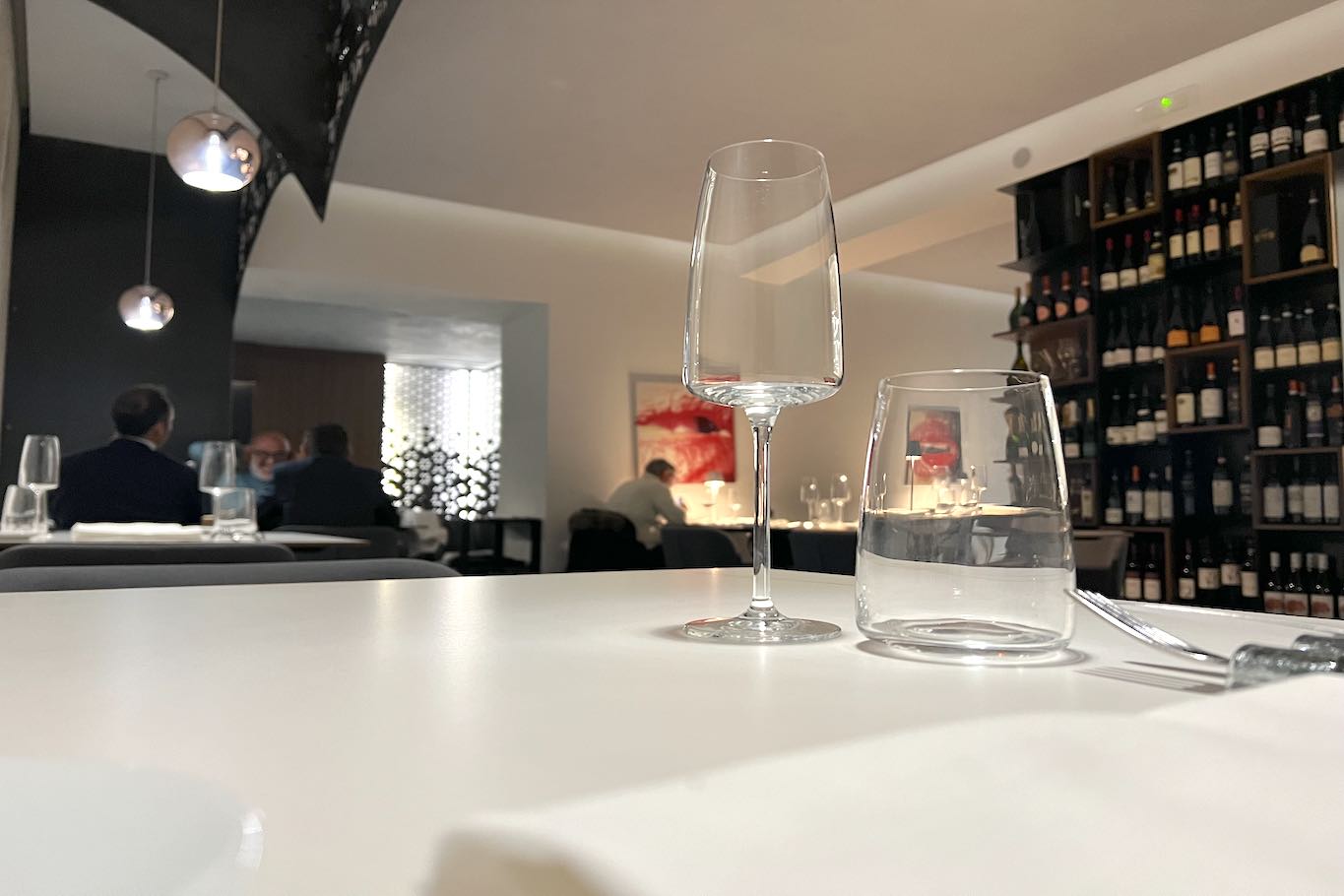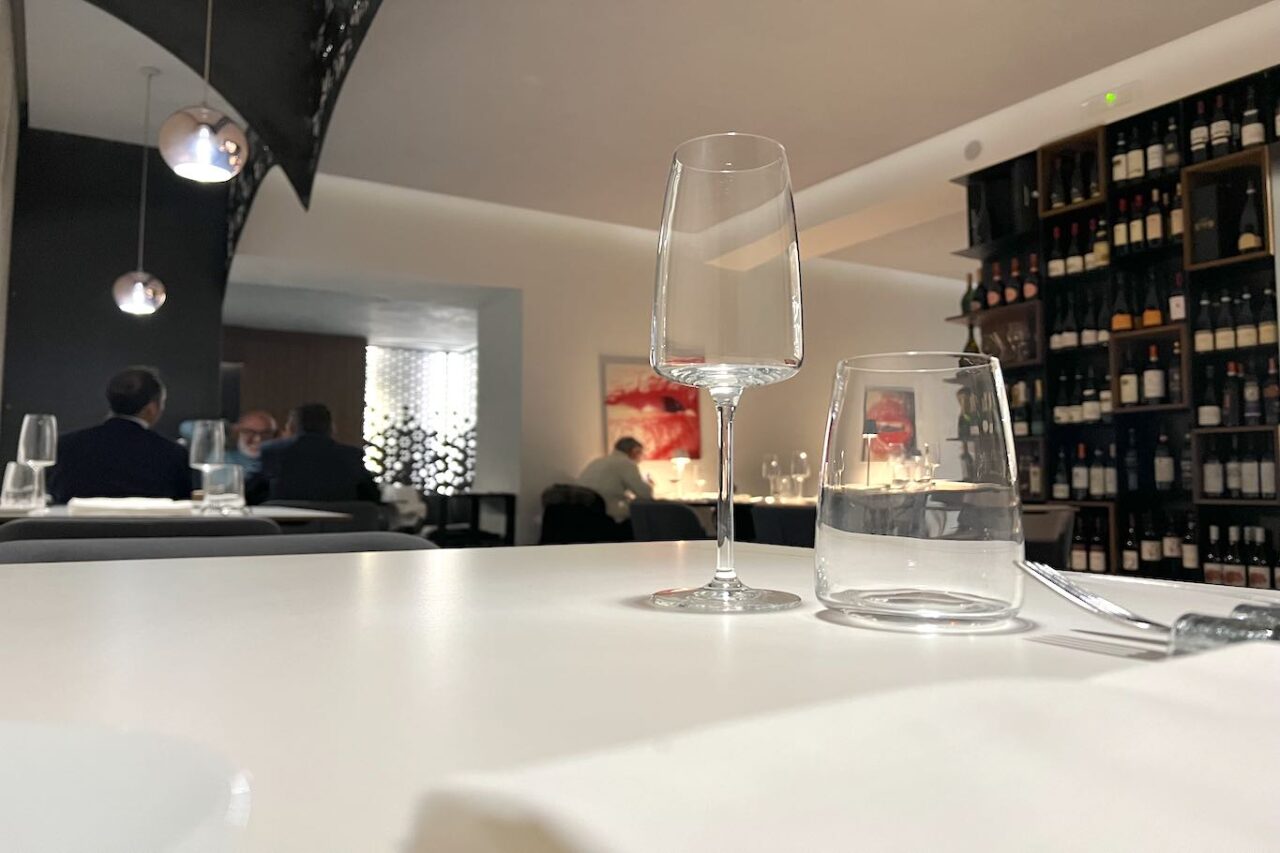 There are six tasting menus available. Of those in some of the more "established" references to the classics, such as cheerful (30 euros), three courses of land, e.g Serenity (30 euros), three seafood courses.
and with a surprise (40 euros), four seafood courses, with an interesting subtitle "expect the unexpected", which makes the chef's creative hand even more evident. It's an authentic journey to the Fifth Quarter, by land and sea, from octopus liver to centobelle tripe served with cod. To finish the spleen (a cornerstone of Salerno's poor cuisine) is served as a dessert.
love (45 euros), five courses of land. Emozionando returns yet again to classics that goes from podolico caciocavallo to cold cuts, sartù rice and pork soup.
astonishment (55 euros), five seafood courses which, contrary to the name, seem very close to the canons of "comfort", starting with prawns, squid and anchovies.
Dulcis in a boxthe like (70 euros), seven sea and land courses, "Dishes, both raw and cooked, are always fresh, the fruit of the chef's inspiration and imagination."- he reads the list.
à la carte dishes at the Emozionando restaurant in Salerno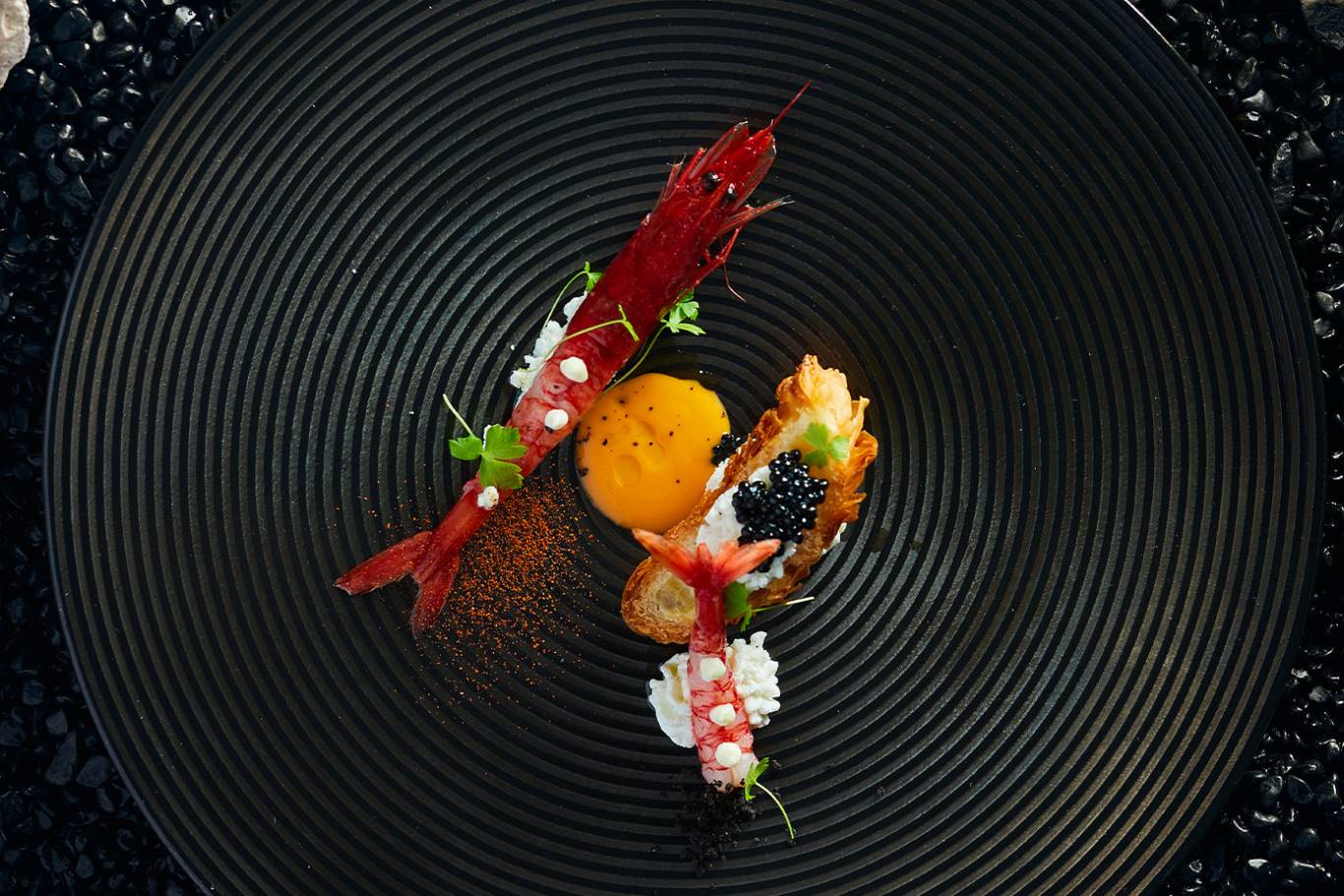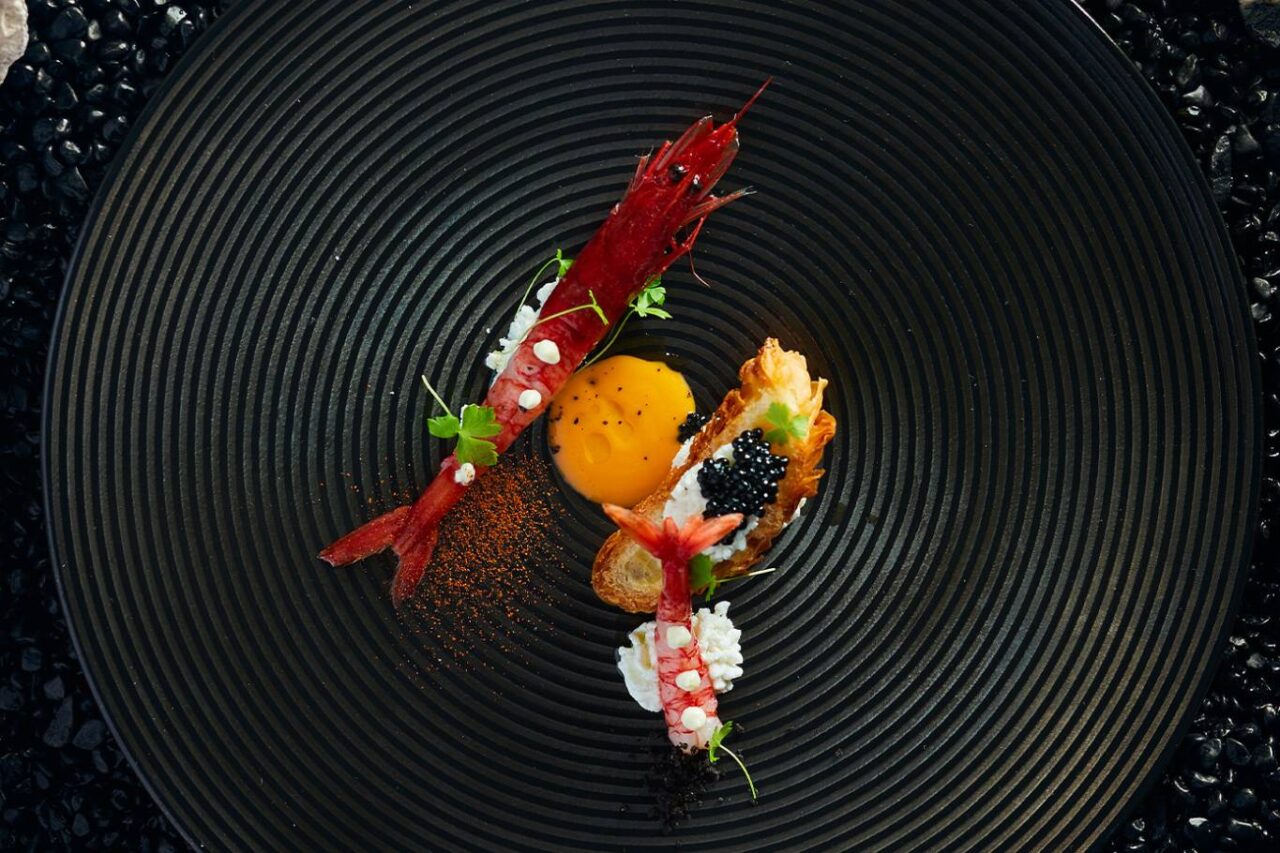 I will be told, e as orderd? The Emozionando restaurant in Salerno offers many interesting ideas.
An aperitif with a glass of prosecco included
Starters from all over the world
Cocoa bread, butter, first seasoning of anchovies and caramelized lard (€ 10)
Croutons with buffalo mozzarella, dill and smoked salmon (10 euros)
Puffed squid bread with fermented eggplant mayonnaise, toasted sesame and mackerel in oil (10€)
Tempura Cod Nuggets with Beetroot Sauce and Maldon Salt Crystals (10€)
Sea grits with cheese and egg with white prawns, lemon and parsley (€10)
raw from the sea
Scampi tartare with grilled mortadella, Calabrian broccoli and smoked clam chowder (25 euros)
Raw red shrimp, mango and passion fruit with creamy buffalo mozzarella and puff pastry crunch balls (25€)
Amber rice with olive powder, capers kokunchi, shabu-shabu tomato water and hazelnut crumble (25€)
Tapas from the Gulf of Salerno at Emozionando Restaurant
Steamed octopus with lemon broth foam and roasted tarallo sauce and crispiness (18€)
O' boutonne squid with pinolo tomato soup, anchovy and chicory sauce (18 euros)
Seafood cappuccino and squid ink with creamy potatoes and mullet caviar (15 euros)
remote areas
Peasant Bread Tacos with Marinated Pork, Crispy Cabbage and Agro Pink Sauce (€15)
Angus Carpaccio with Raw Anchovies, Fermented Onions, Tuna Sauce, Toasted Brioche and Capers (18€)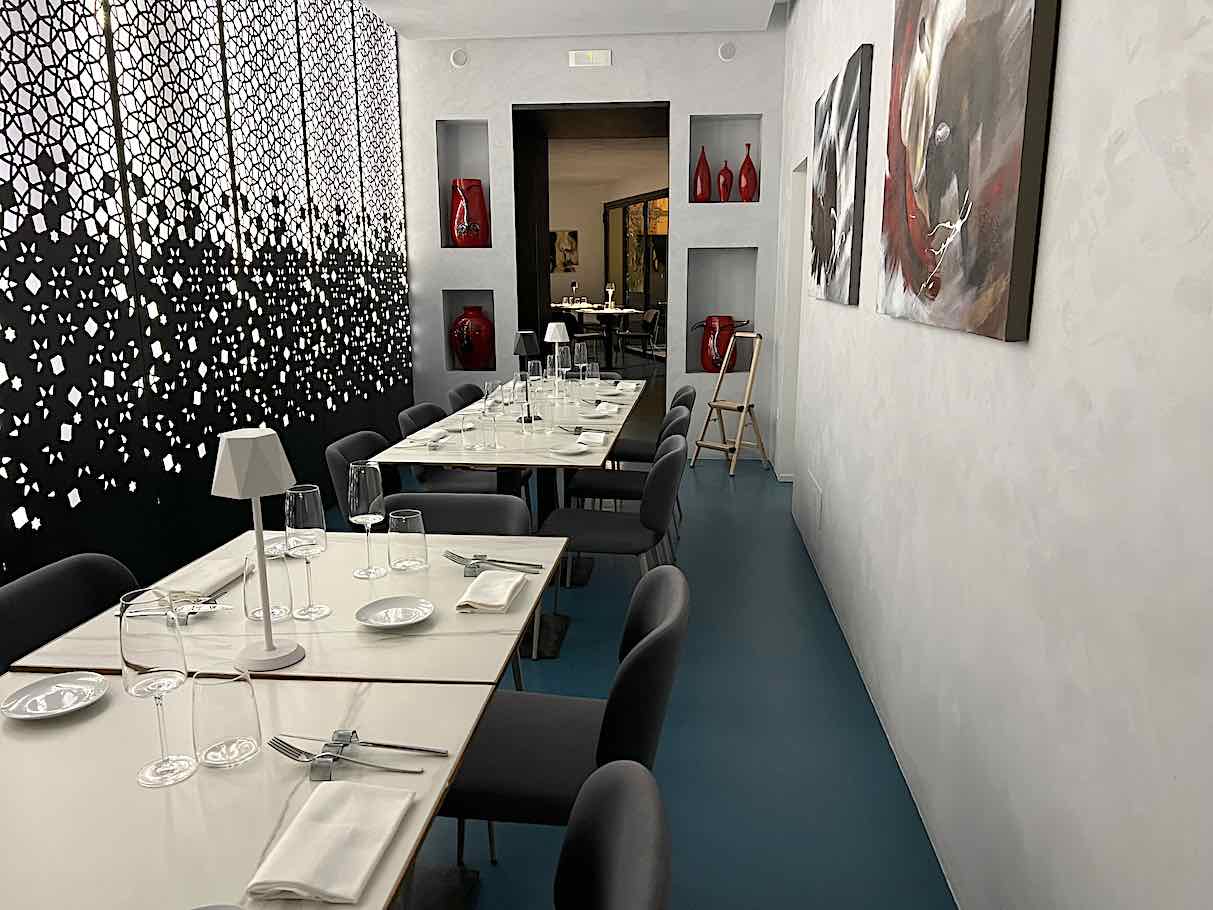 Sea breeze
Carnaroli rice with buffalo cheese, lemon zest, raw shrimp and salted pistachio powder (25 euros)
Mixed Falls at Sea: fish busting, potato fondant, katsuobushi veil (fermented dried tuna) (€18)
Spaghetti with garlic, oil, chili, lupine sea lemon sauce and creamy beans with parsley (18€)
Pasta with fish without a prescription (per kilo) (70 euros)
Pasta with fresh clams (per kg) (90 €)
Pasta with blue lobsters, cicadas and lobsters (per kg) (150 euros)
Mountain climb
Broken ziti with piatto meat sauce with nduja sauce and cacioricotta goat chips (15 euros)
Genoese all'Emozionando: copper onion, canstrato cream, veal tartare and chocolate-flavored juice (€18)
Sea symphony
Darna sea bass in salt with potato millefeuille, limited gravy, curry and lemon mayonnaise (25€)
Cod with Neapolitan spunzilo, capers, olives and potatoes (25 euros)
The innkeeper's au Gratin: paneer steak with herbs (€25)
Over-the-counter fish: red snapper, turbot, sea bass, bream (per kg) (70 euros)
Fresh shellfish: scampi, large prawns, lobster and American prawns (per kg) (90€)
Blue lobsters, lobsters and sea cicadas (per kg) (150 euros)
earthly pleasures
Beef stew glazed with honey and soy sauce, vegetables with salted butter and hazelnuts (€ 20)
The vegetarian proposal of the Emozionando restaurant in Salerno
Cannellini bean soup with fried curls and crispy bread slices (15 euros)
Country skewer, garlic, oil, chili and creamy chickpeas with lemon and a touch of rosemary (€15)
Eggs at 62 degrees with creamy yolks, 18-month-old Parmesan mousse, salty croutons and S.Marzano sun-dried gremolada tomatoes (15 euros)
Our choice of cheese
Carmasciano selection (5 pcs) (15 euros)
Selection of Carmasciano and Company Rastelli (per portion) (5 €)
Coverage fee of 3.00 euros
How to eat at the Emozionando Restaurant in Salerno (March 2023)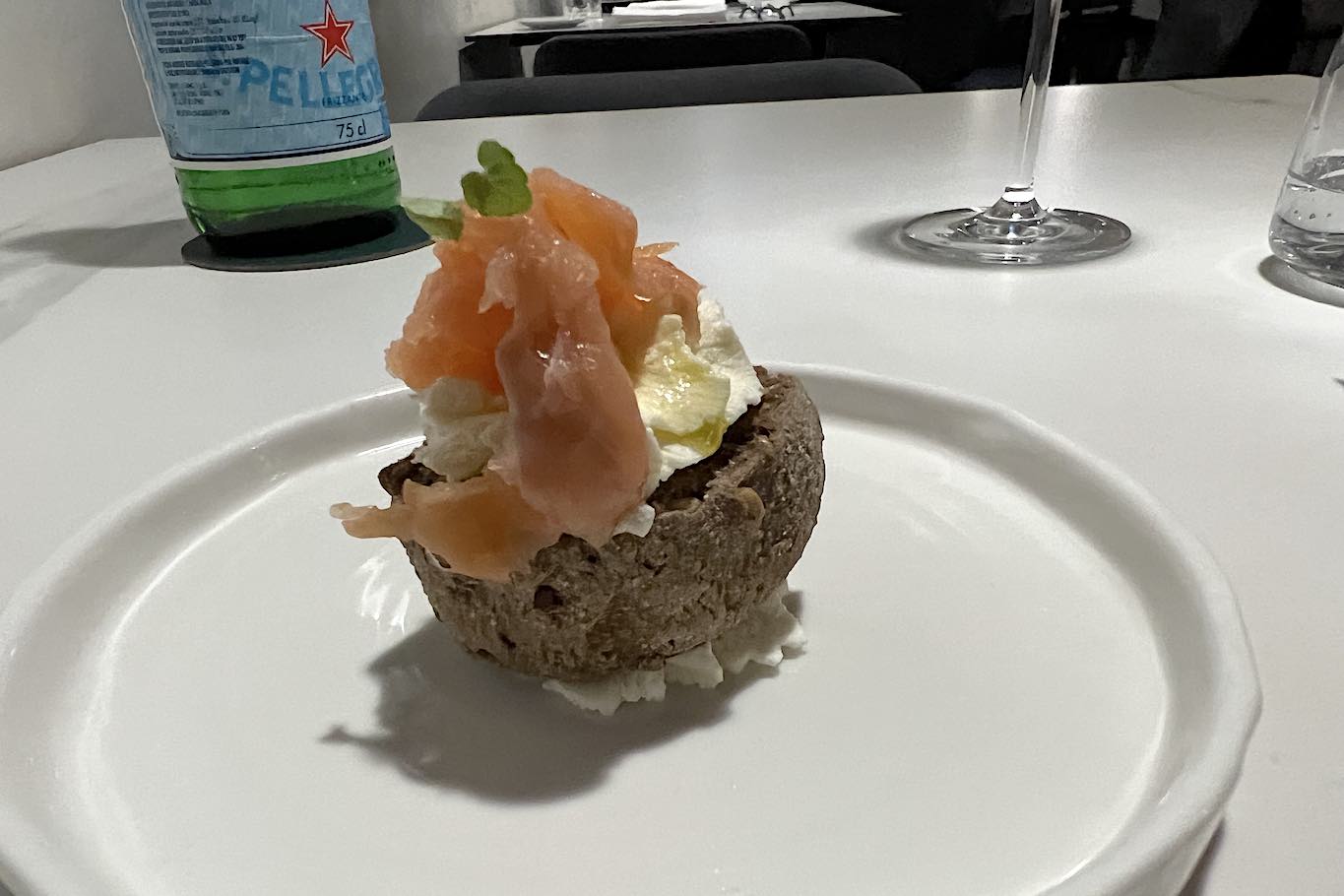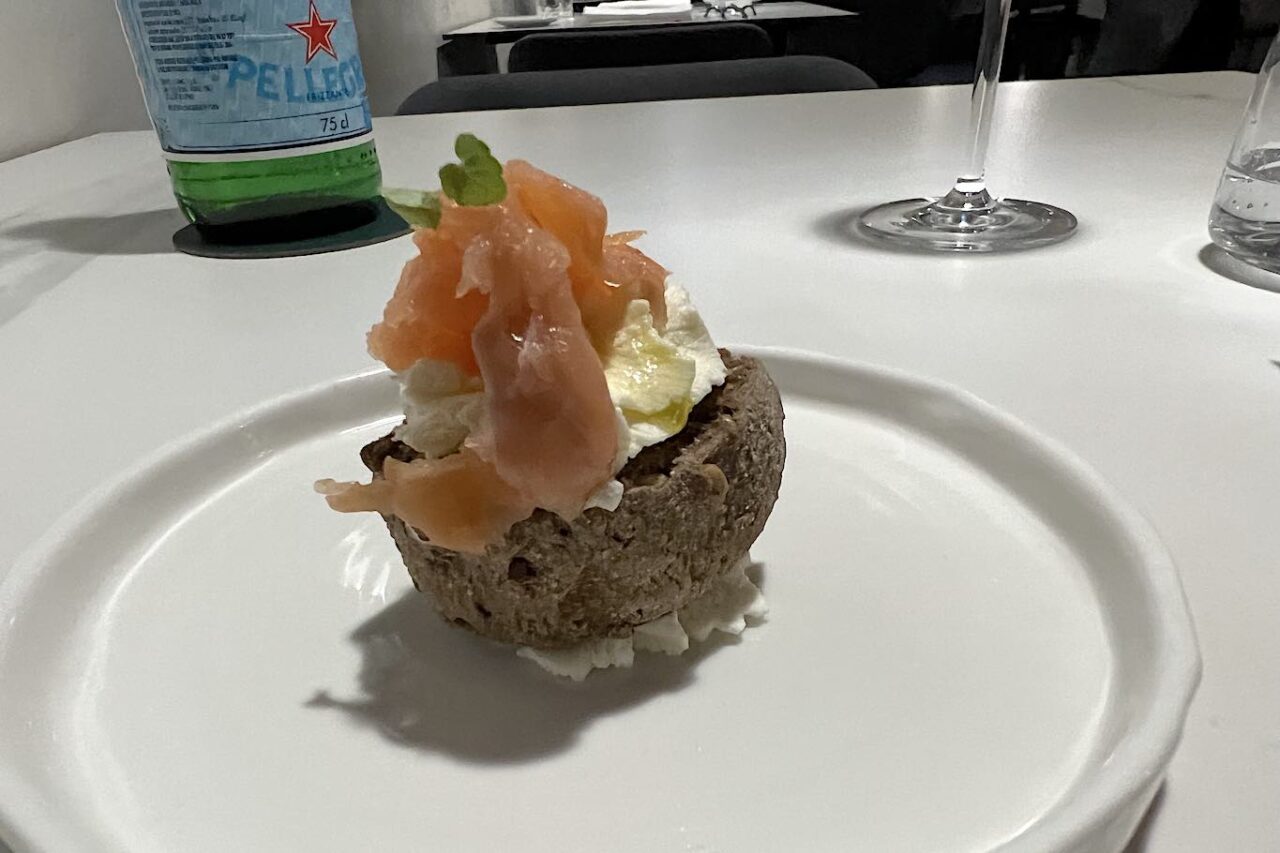 But I wanted to go a little on my own path. And so, to a menu of three seafood courses, I added a land proposal.
An excellent start with a chef's welcome, small appetizers that practically borrow directly from the menu. In other words, a delicious little toast of grain bread, buffalo ricotta mousse and smoked salmon.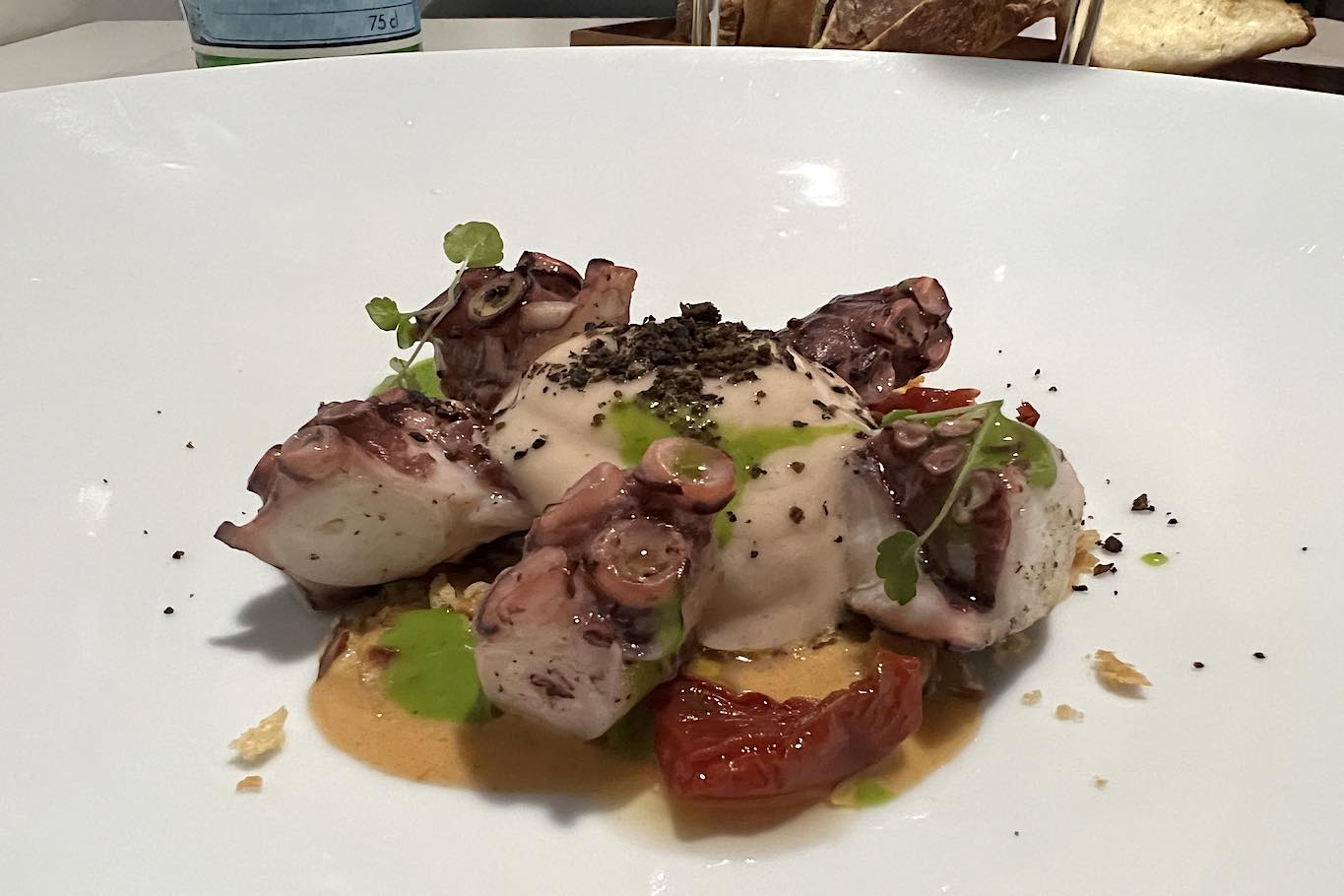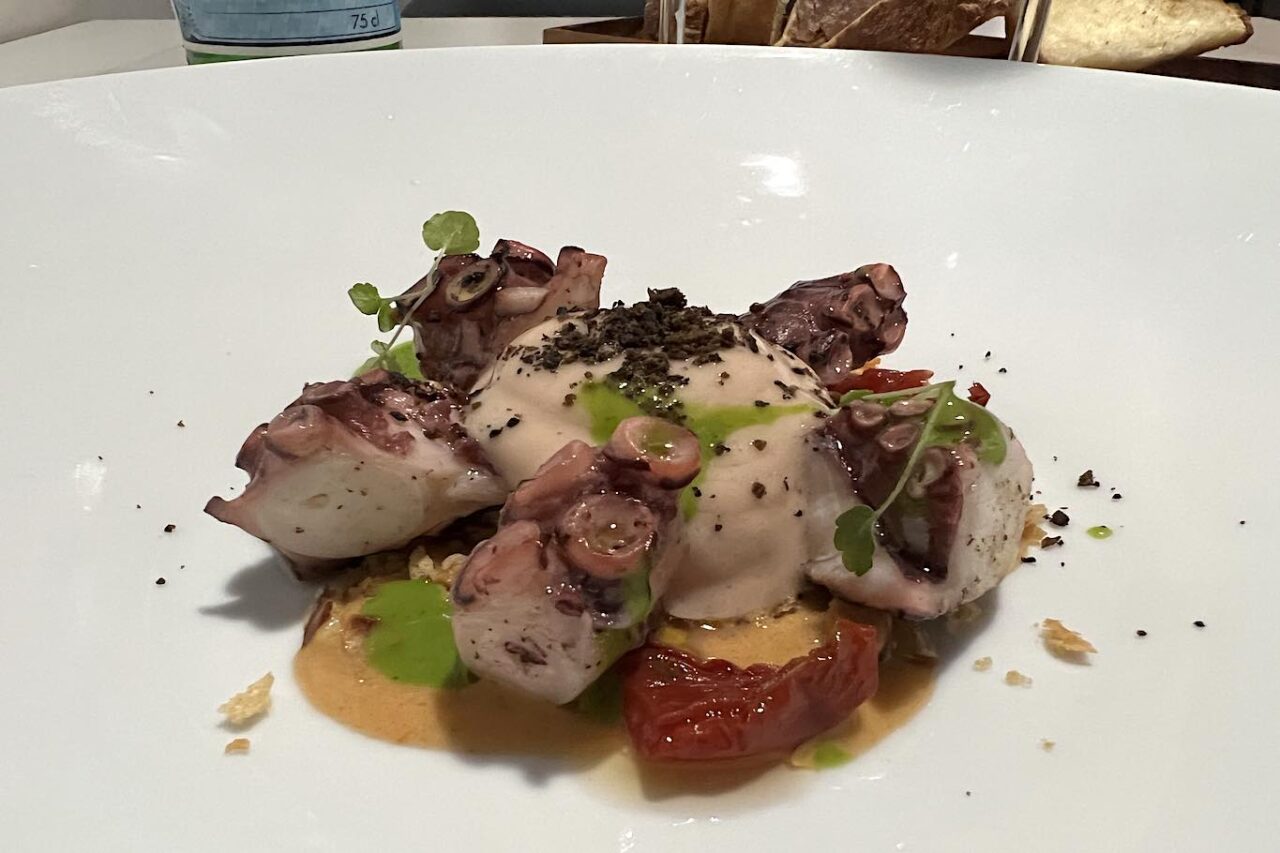 The appetizers are no less interesting, with excellent steamed octopus with lemon broth foam, roasted salsa and crispy sauce. Balanced and flavorful, with raw materials improved by careful cooking.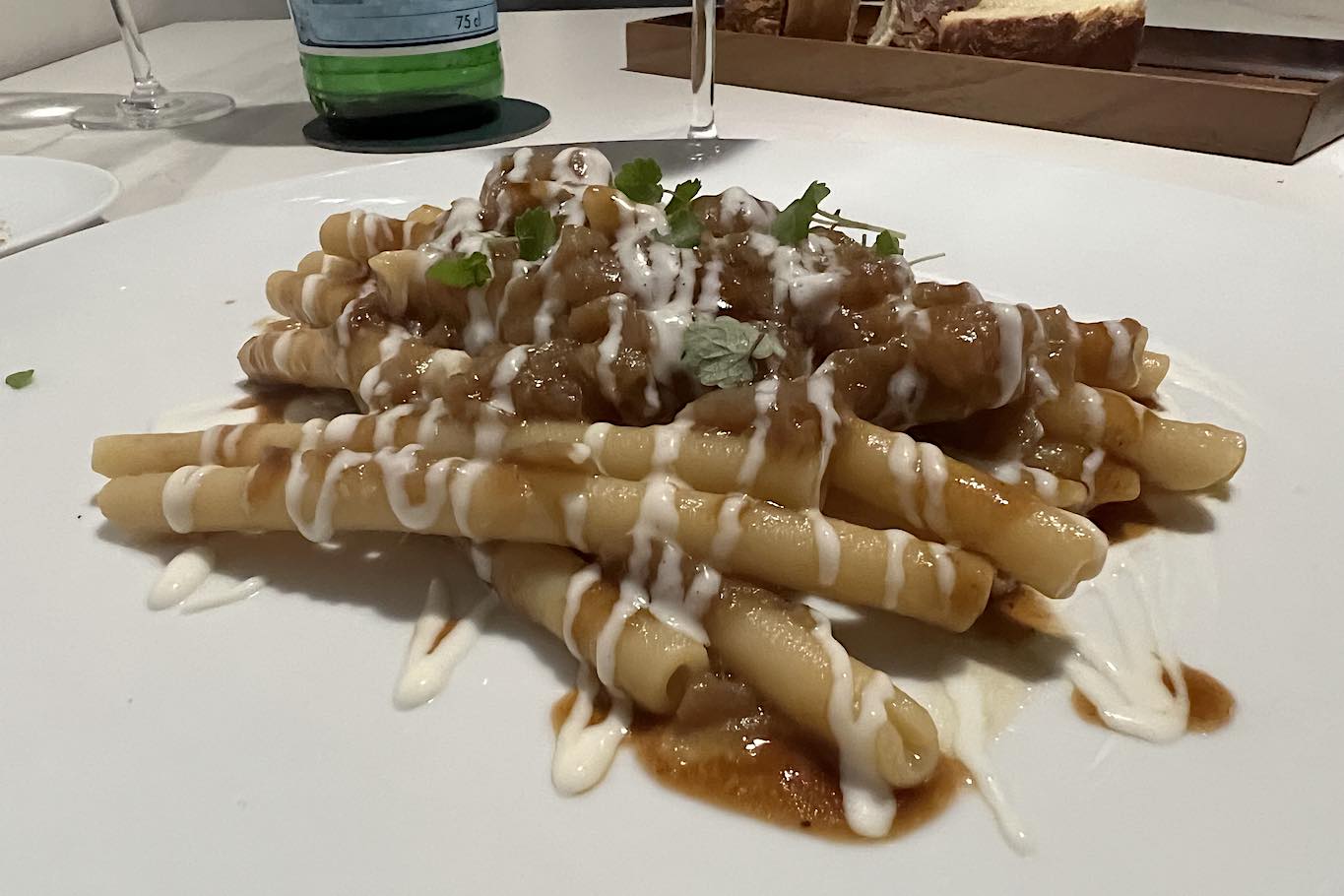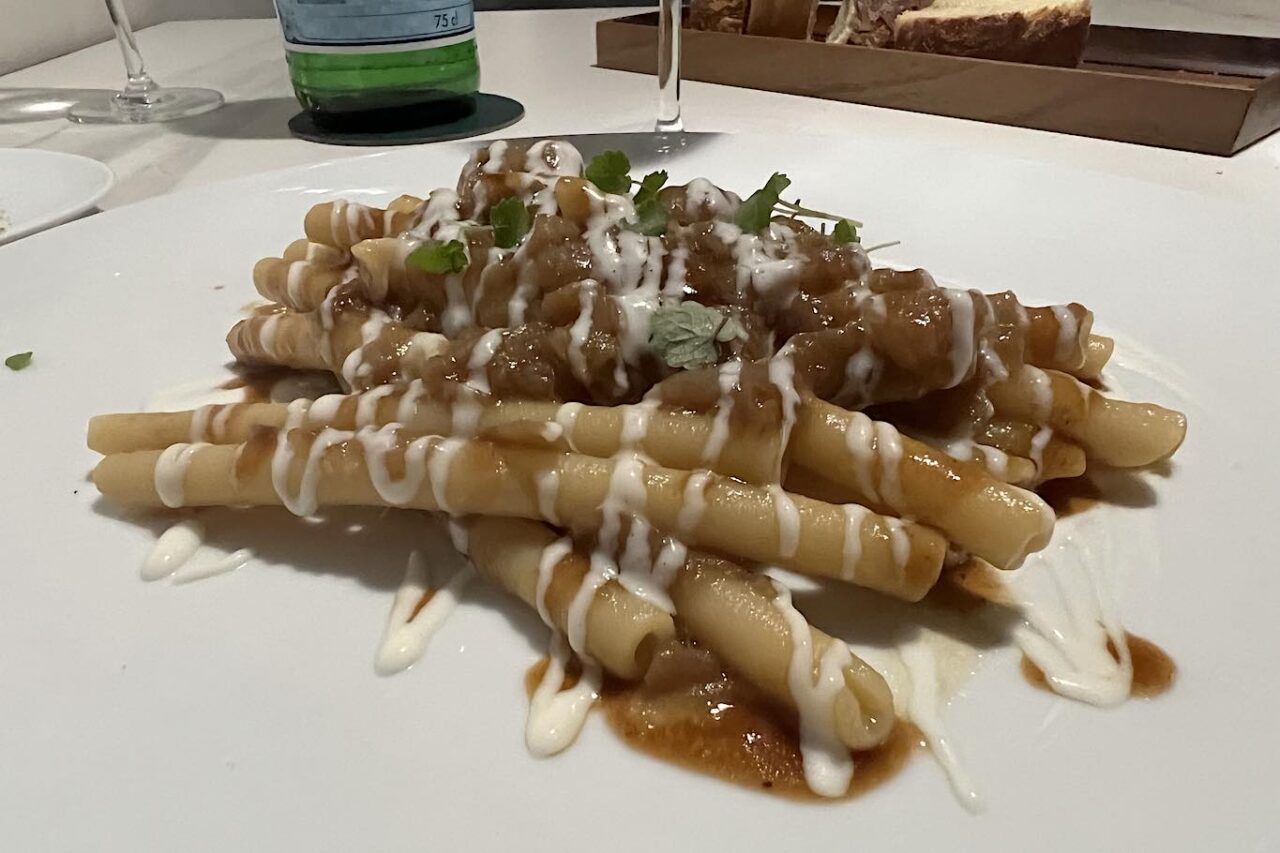 On the other hand, with the first course, I wanted to make a very personal 'indulgence' in tradition: Genovese with Montoro copper onions, veal and ziti break. What can I say, more than good, well presented, but a little too modern, or somewhat accurate, completely "updated". In short, it really wasn't for me, as I'm passionate about flavours strong of tradition.
Main courses: really exciting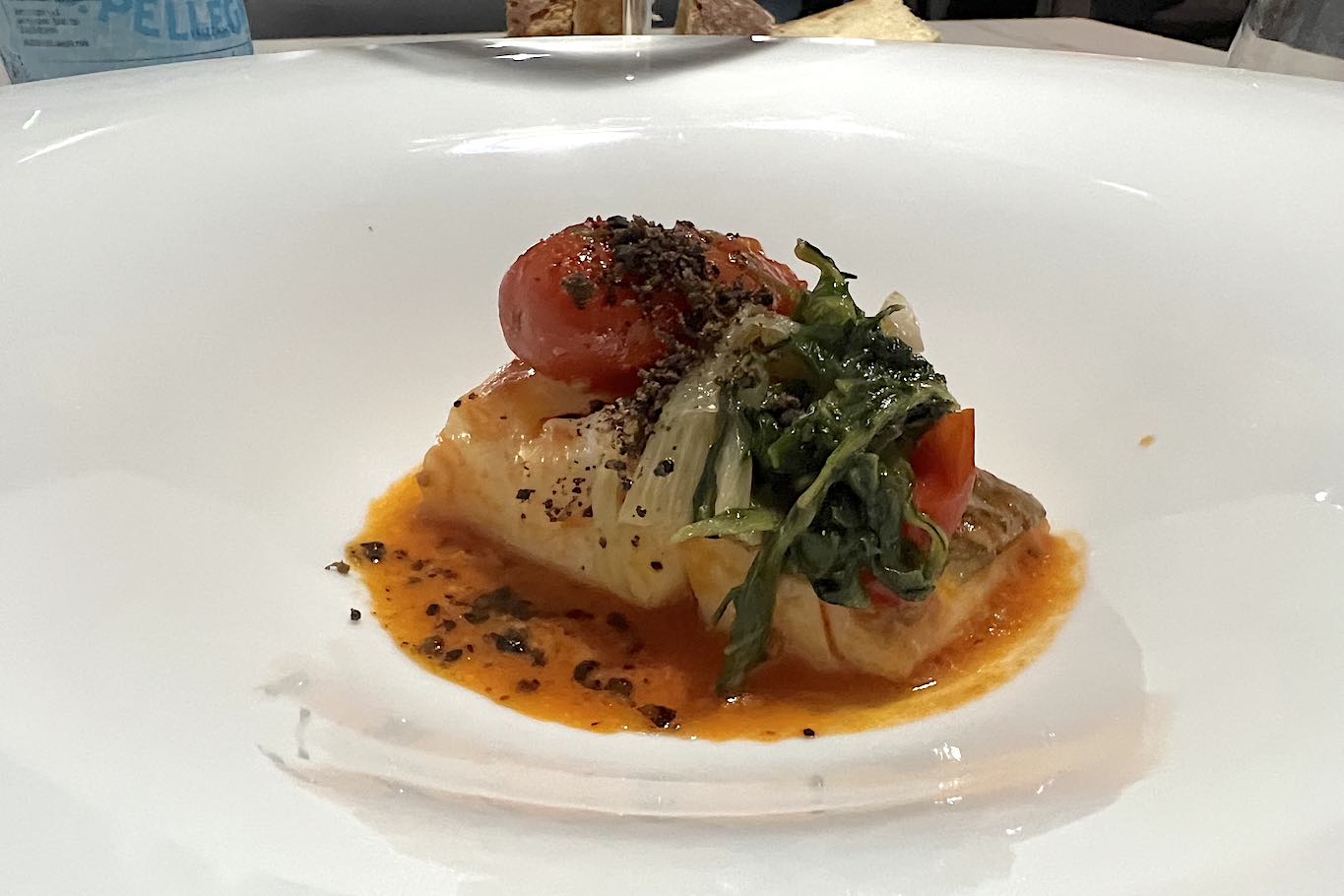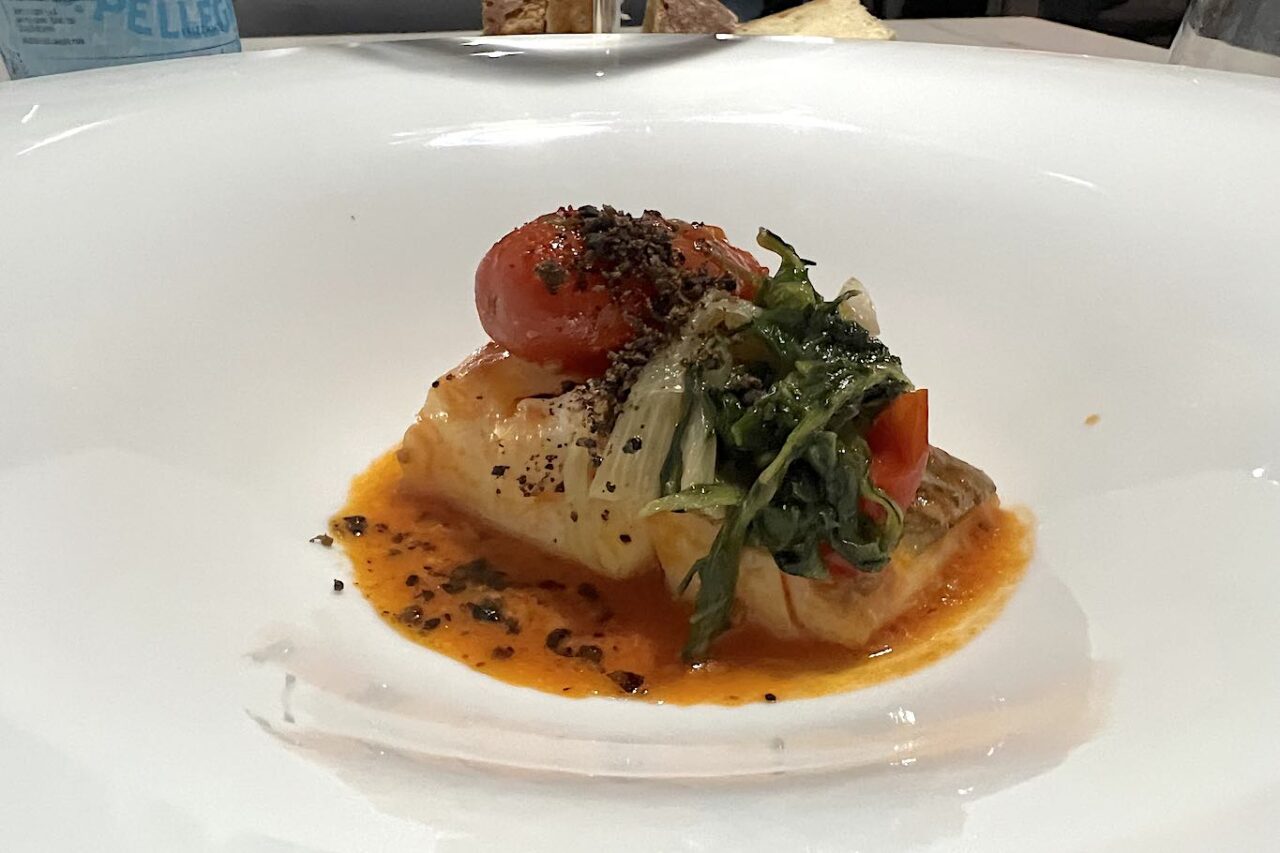 With the main dishes, in my opinion, the chef's hand is more evident.
The cod marinara with chicory is eye-catching, has the millimeter cooking of fish, and is compact and hearty. lush It is the crunchy vegetables that bring back the pure flavours, without a doubt.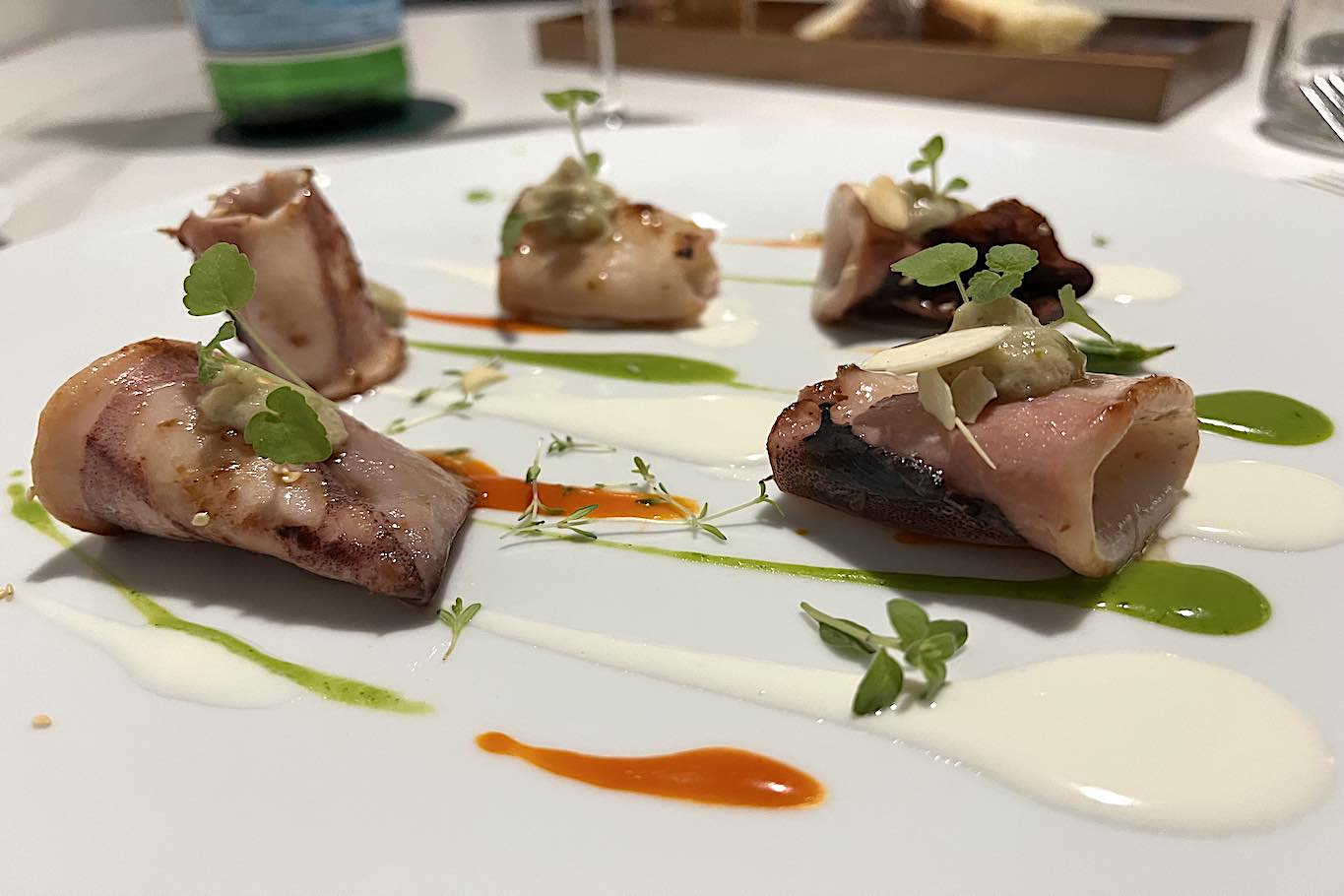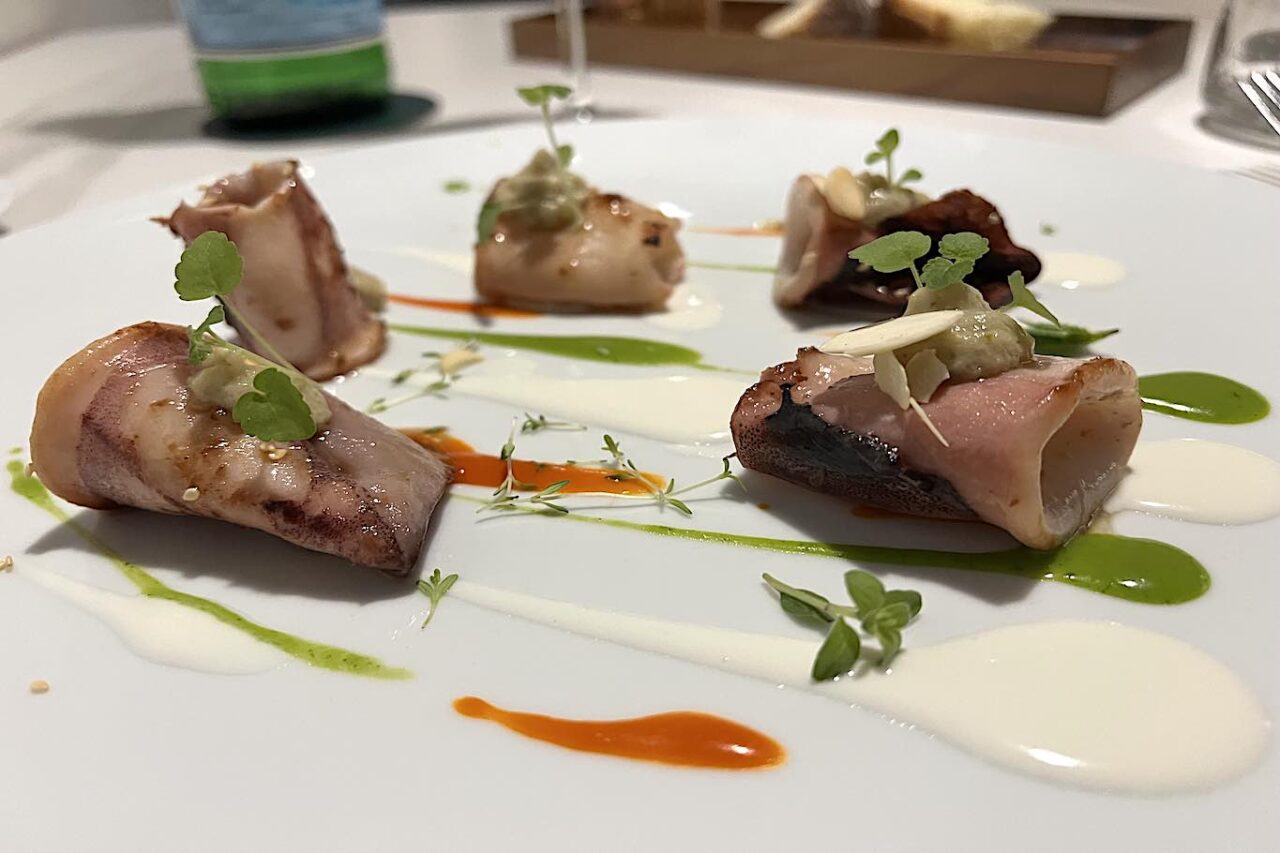 And so it is with second secondsimple yet complex at the same time, which reaches the height of my dinner.
Grilled squid, served with nduja, yogurt and parsley sauce, accompanied by almond flakes and anchovy butter. We love it for the sheer balance of flavors, which are totally recognizable, and perfectly connected to each other. The respectable cooking of oysters is almost overshadowed.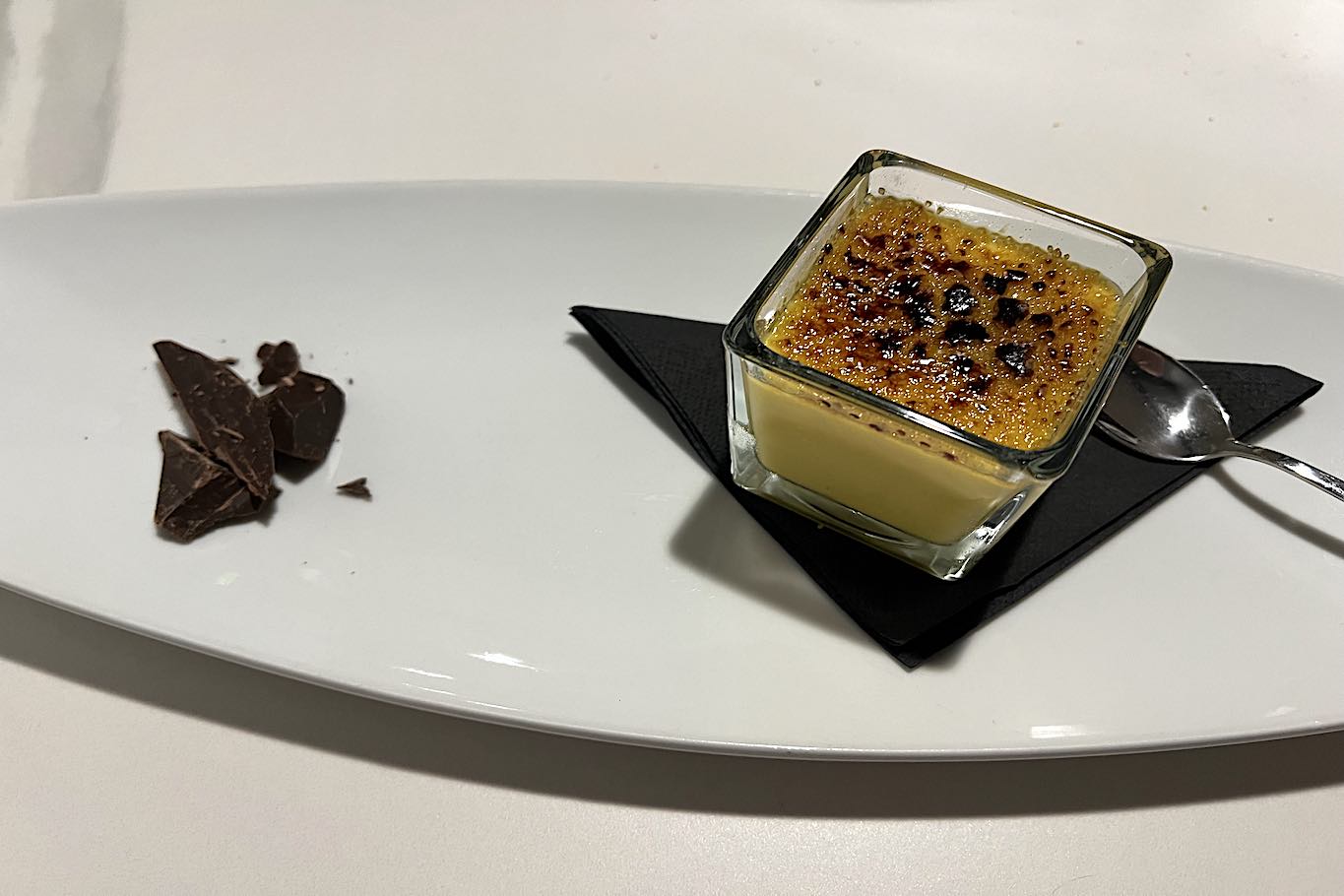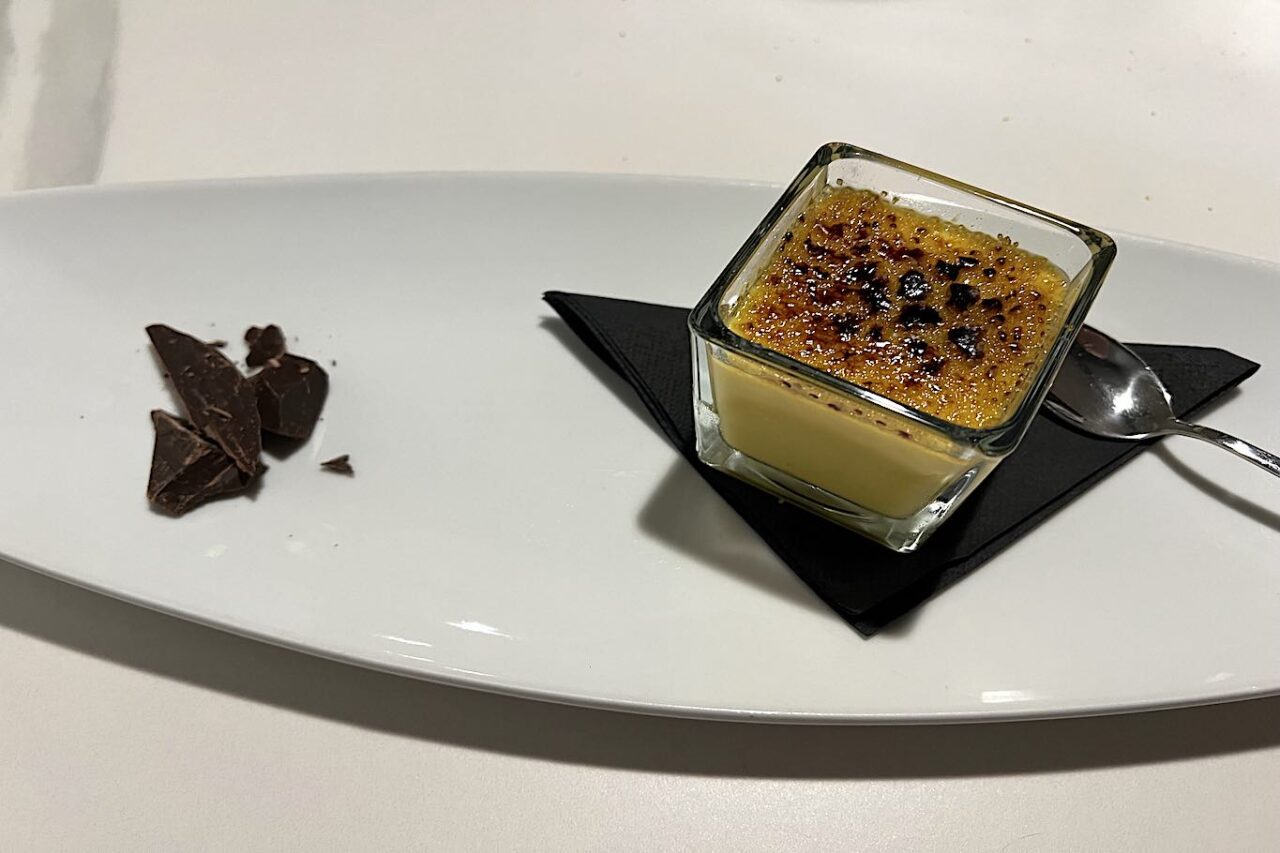 To close a real candy signature dish From the Chef: Crème brûlée with rum, served here with premium dark chocolate shavings. I appreciated the balanced sweetness, and not at all sourness.
For diners, two small but significant selections from Carmasciano, a pecorino-produced slow food in the heart of Alta Irpinia, are worth mentioning.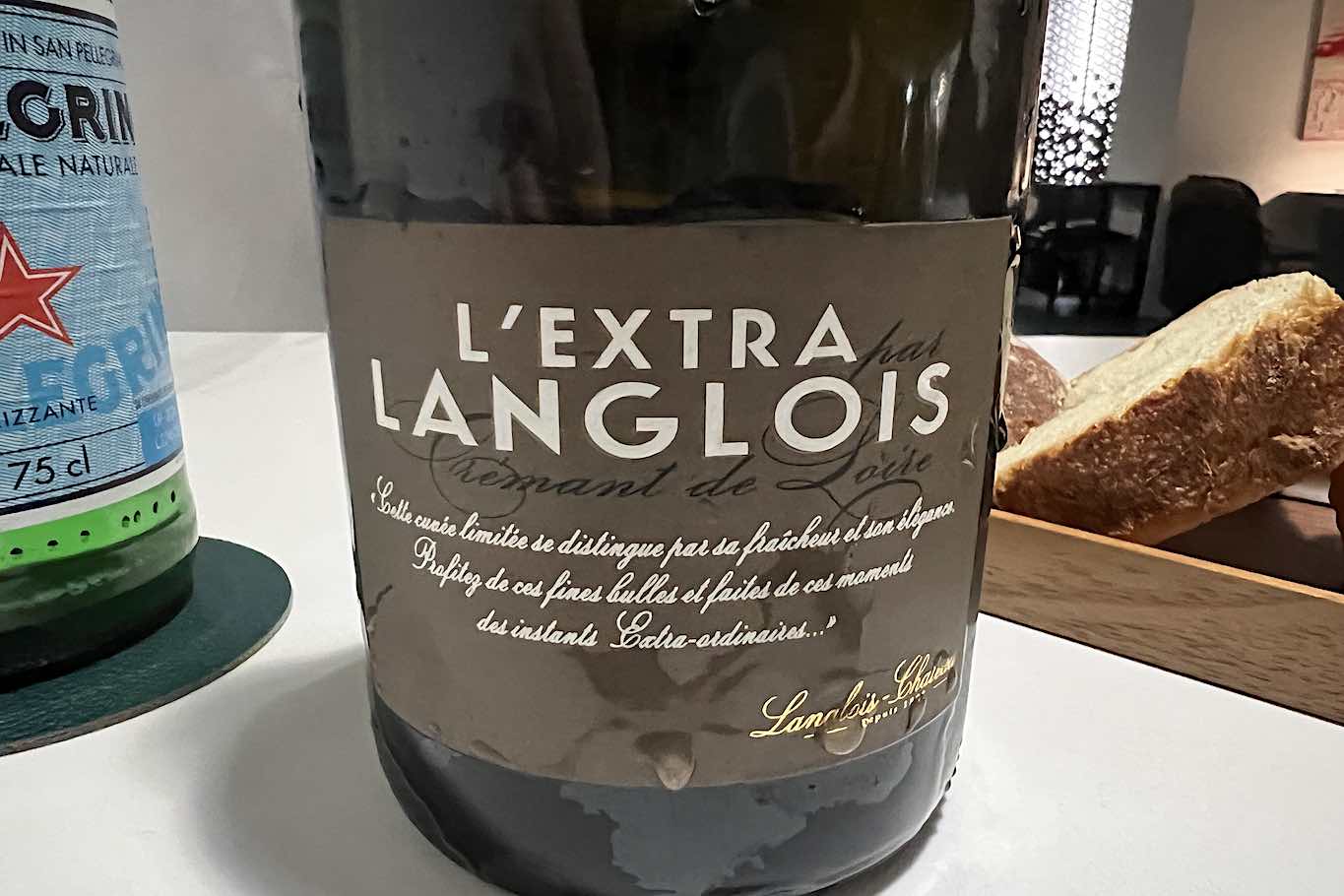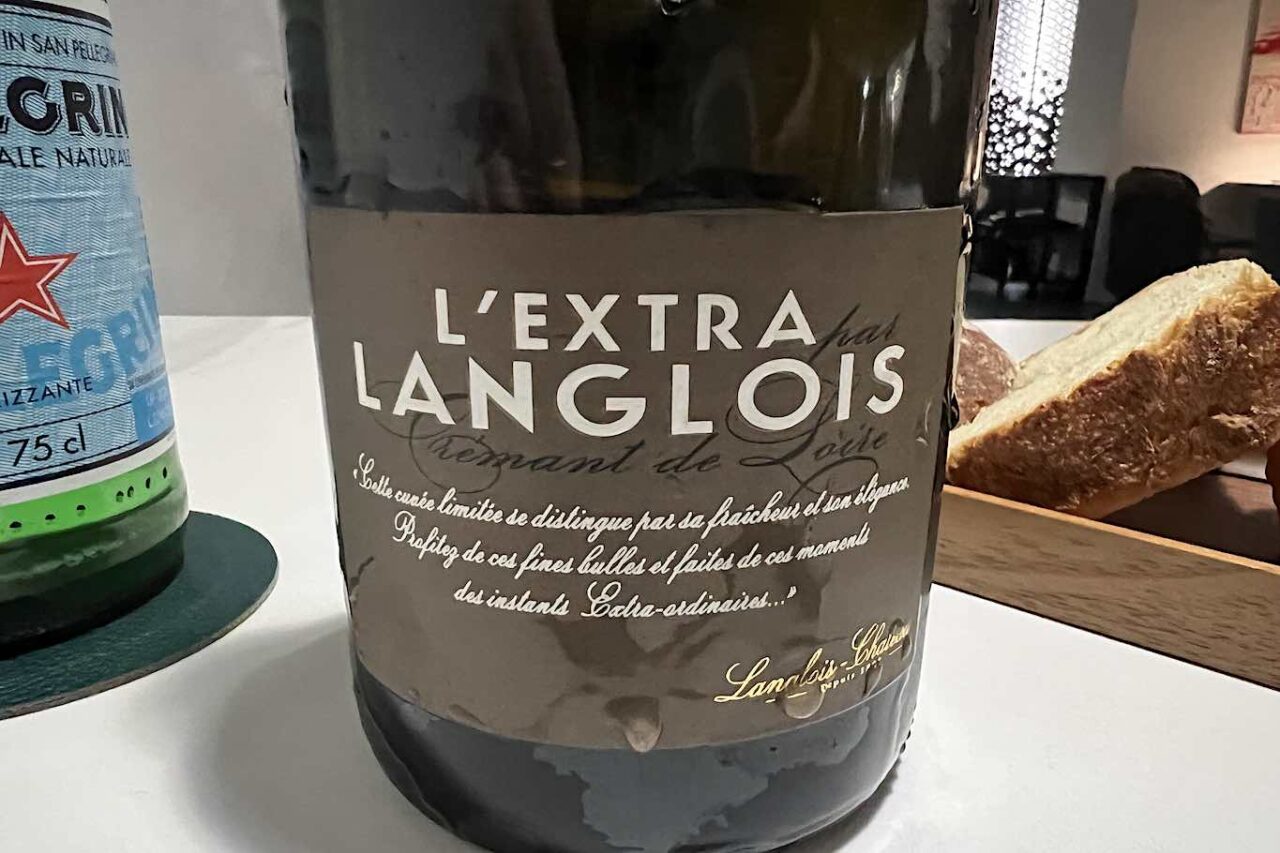 You drink well from the selection, from the right additions, which range from the best offers from Campania, both national and international. In this regard, I would like to point out that the list is constantly evolving and that it is increasingly opening up to labels associated with the natural world of wine, which, you know, I prefer.
In short, note it without a doubt among the addresses worth visiting.
Emoji Nando's Restaurant – Via Fieravecchia, 41, Salerno – Tel: 089 9103051/320 3066744
Contacts and information
Title
Via Fiera Vecchia, 41. Salerno (SA)
schedules
Monday to Sunday, from 12:30 to 14:30; 19:30-23:00

"Infuriatingly humble alcohol fanatic. Unapologetic beer practitioner. Analyst."