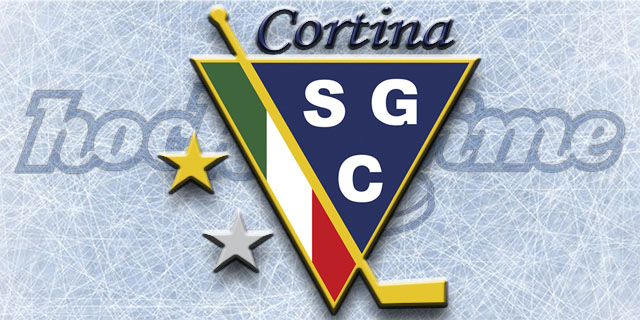 It will be an eventful season starting with the Italian Super Cup on September 16, the captivating round of the Confederations Cup in November in which we will contest a level of hockey of great importance and concluding next spring with celebrations of 100 years of this glorious association, which, without fear of contradiction, can be considered one of the most Sports are very successful and long-lived in Italy.
President Silvio Bernardi tells the path that the staff has taken in recent months:
The team we have built to meet all of these commitments is certainly a competitive one. There is no point in introducing the highly assertive coach De Bettin, since in addition to being well known, his results speak for themselves. He will be assisted by another talented coach and colleague, Giovanni Marchetti, a great expert in Italian hockey and also in Cortina, where he also played and won the Scudetto in 2007. Giovanni will also offer his expertise for the benefit of our youth sector by following some categories. Marco Di Filippo's choice to leave the 'guardianship of Pape Ampezzana' to face the new trials in Asiago has limited the coaching staff's options, but we are confident that new goalkeeper, Hayden Hook, will more than deserve to be able to replace him. , given the quality expressed last season in Renon. In attack we lose an excellent player (Saha Ed) who, unfortunately, could not stay with us as we intended because of the "foreign team" rules.
However, we are certain that Massimo Carrozza, an Italian/Canadian national "committed" at the last moment to a major economic effort, will be able to make an equally important contribution to our cause. All the others are reaffirmed and enthusiasm is running high. We are eager to have a great season and finally, all that remains is to call on the 'blindfolded goddess' to ensure that the many injuries he suffered last season are significantly reduced this season."
There are 3 different types of subscriptions:

Release Basic It covers all regular season matches and preliminary matches of the AlpsHL, the final matches of the Serie A Championship, however, the play-offs of the AlpsHL Championship, friendly matches, the Super Cup and the Continental Cup will be excluded.
Subscription Everyone is included Instead, it will cover access to all home matches played at the Olimpico without any exceptions, including the two friendlies in September, the Italian Super Cup and the six continental cup matches scheduled for November.
To make all enthusiasts understand the great convenience of subscribing to the solution Everyone is includedI just think that last season he saw our champions at the Olimpico 36 times and this year they could be up to 48.
Subscription was proposed again this year supporters reserved seat in Central Grand Stand F.C And with the hospitality service in the Club House. This type also includes some additional benefits.
Pricing and information as of Monday, August 21st can be found on the company's website www.hockeycortina.itaccess to the sector ABO and tickets.
There is no online purchase of the Season Pass but only directly at the stadium cash desks on the following days and times:
Thursday, August 24 – from 17.30 to 19.30
Friday August 25 – from 18.30 to 20.30
On Wednesday, August 30 – from 17:30 to 19:30
Thursday, August 31 – from 18.30 to 20.30
Anyone who is unable to go to the stadium on the above days can send an email to the General Secretariat (Ms. Sandra) [email protected] and request a reservation. These requests will be met to the greatest extent possible, but we cannot guarantee seats used in previous seasons.
Again President Bernardi
"Dear enthusiasts, subscribe and come and rejoice because there will be fun and still great satisfaction to be obtained."

"Alcohol enthusiast. Twitter ninja. Tv lover. Falls down a lot. Hipster-friendly coffee geek."