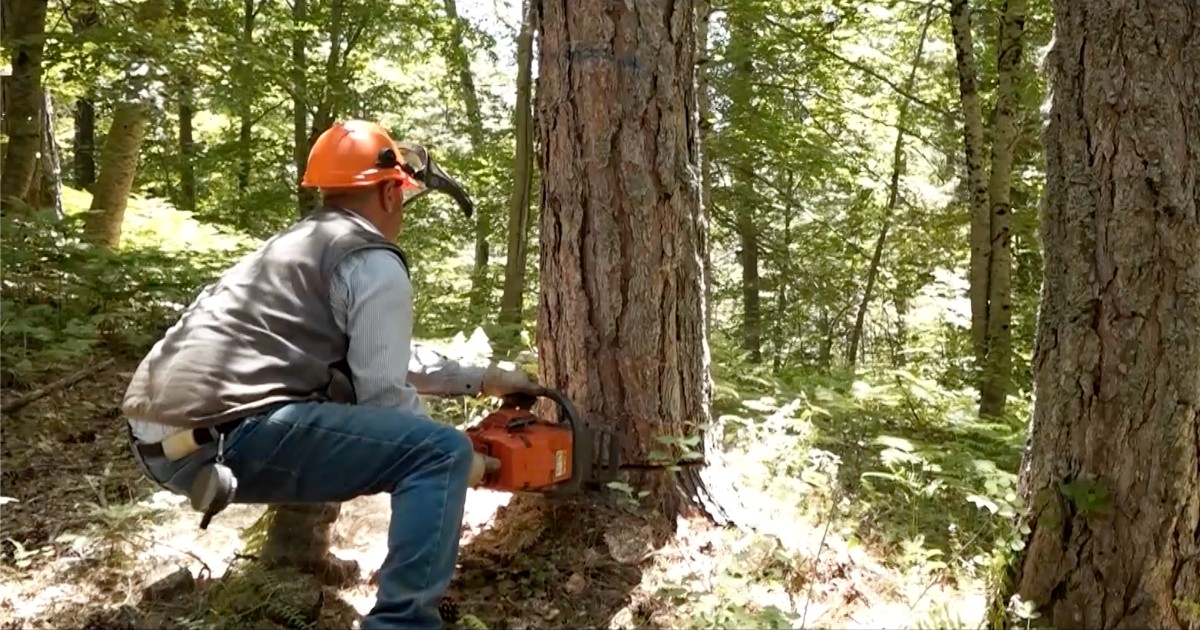 video investigation"logging work', was shot in the Italia And the RomaniaCreated in collaboration with the program Highlight on Rainews And Il Fatto Quotidiano is broadcasting Friday, July 15th at 8.30pm on Rainews. It researches the energy effect of forest biomass, eligible for regeneration by European Commission For this, with the support of Member States of approx 17 billion euros each year. But more than 120 environmental NGOs denounce that this energy source is endangering European forests and are asking the European Parliament – which will vote on the Renewable Energy Directive (Red III) on September 13 – to stop the subsidies.
The documentary reconstructs the path of wood burned in power plants from forest biomass in Calabria – More than half of this type of energy is produced in our country – Sicily And the Sardiniaand the discovery that large quantities (more than 300,000 tons per year) of wood chips – or wood reduced to chips – arrive by ship and that more than half leave from Tuscany. that Transport and the environment I calculated that more than 4,000 tons of CO2 were produced in 2021 alone for transporting wood chips by sea. We have been in the Begaio (Grosseto) Conservation Area – where activists documented phenomena of hydrogeological instability after the cutting of a forest company that supplies biomass power plants and is conducting an experiment to violate forest regulations – and in Strongoli (Croton) – where one of the largest forest biomass plants in Europe is located and intervened Regional Health Authority (ASP) to protect citizens from dust and noise.
in Romaniawhere is the The last virgin forests in Europe Many rangers were killed bywood mafiaWe followed environmental activist Tiberio Bogutar – who was the subject of an attempted murder in September – in a procedure to report illegal logging. As the Romanian government encourages the conversion of coal-fired plants to woody biomass plants, a professor of forestry at Suceava University warns: to increase illegal logging. surely".
Giacomo Grassi, a member of the Intergovernmental Panel on Climate Change and co-author of the European Commission's report on energy from forest biomass, explains that this is environmental only if wood residues "that would have been returned to the atmosphere anyway" were burned, since – "in proportion to the With "Energy produced, wood combustion emits more carbon dioxide than fossil fuels": "The danger is that subsidies for bioenergy stimulate excessive use of wood." The documentary reveals that subsidies for woody biomass power plants make up more than 60% of The turnover of factories and that the regulations governing them are the result of pasting copies of a document from the sector lobby.
A video investigation titled "The Case for Deforestation – The Energy Price of Wood Biomass" was conducted with financial contribution from #IJ4EU Program and Press Trust.

"Typical beer trailblazer. Hipster-friendly web buff. Certified alcohol fanatic. Internetaholic. Infuriatingly humble zombie lover."