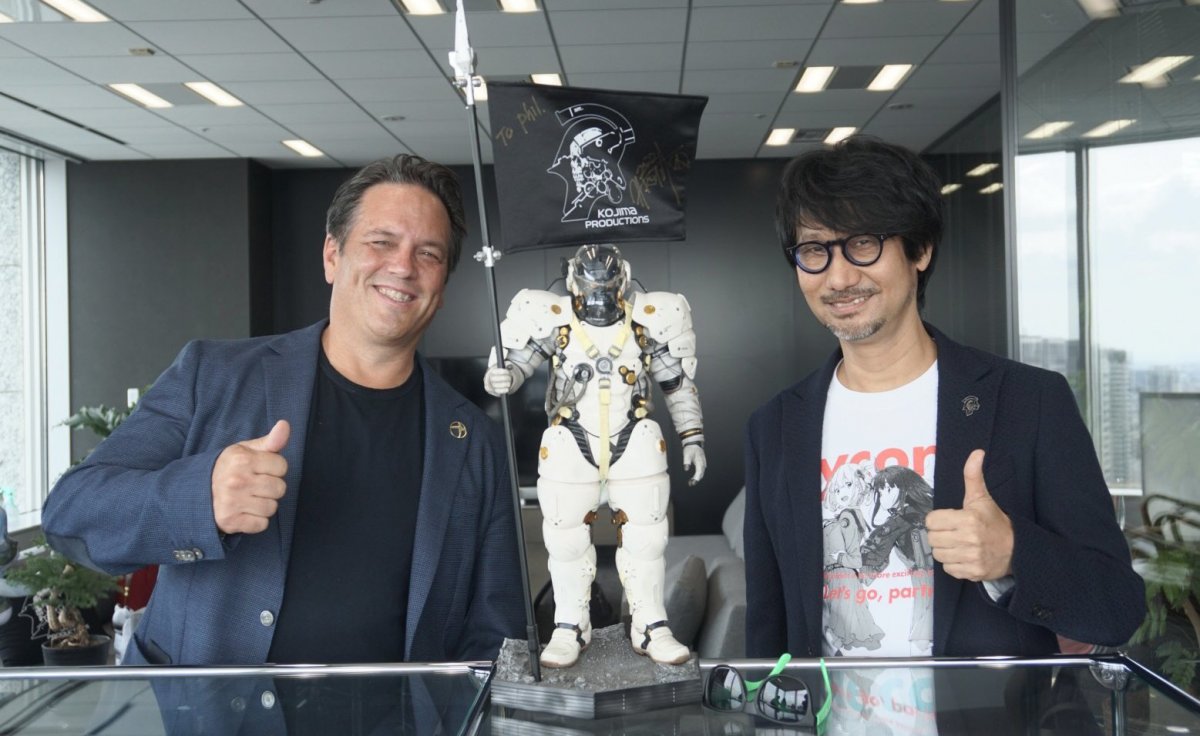 In the long interview with Hideo Kojima Published by IGN in these hours, some vague details about the new game that the game designer is developing also appear Exclusively for Xbox and PCwhich apparently was a "crazy idea" that lasted "5 or 6 years", until I managed to get support from The right technology from Microsoft.
Kojima explained that he tends to get bored and wants to try new things. "The project I'm working on with Microsoft is something I've been thinking about Five or six yearsHe explained that the idea started a long time ago, but it took time to implement.
"It required infrastructure that hadn't been used in this way before, so I had discussions with several large companies and made presentations, but They all seemed to think I was crazyKojima said.
In the end, Microsoft was the only one that showed they understood what I wanted to do, and now we do too work together to the project, and also with regard to the technology on which it will be built." In addition, there are no exact details of the game in question, which therefore remains a great mystery.
The fact that Kojima insists that specific technology is needed to make the project work continues to suggest a title focused on the cloud platform, which probably also brings back the idea that it could initially be expected on Google Stadia. As for the rest, aside from Hideo Kojima's confirmation of the Xbox exclusive project, nothing else has appeared in the title in question.
Last month we also saw a mysterious leak showing the gameplay of a game starring Margaret Qualley, which could be a virtual game. overdose It actually appeared in several rumors, but then the movie was removed. At this point, even after an unreleased game was mentioned in the team's anniversary video message, we await further information in this regard. Meanwhile, Kojima Productions is also working on Death Stranding 2.

"Typical beer trailblazer. Hipster-friendly web buff. Certified alcohol fanatic. Internetaholic. Infuriatingly humble zombie lover."