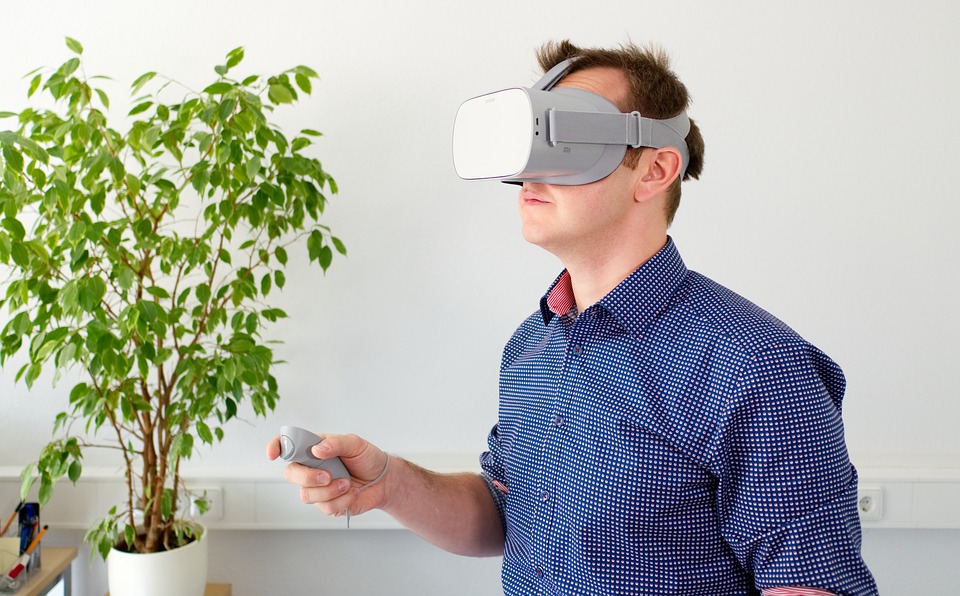 When virtual reality (VR) was first introduced to the general public in the late 1980s and early 1990s, it was presented as a technology which was to revolutionise our daily lives. Unfortunately, anyone with a memory long enough to recall the naff advertisements and substandard 3D cinema offerings will know all too well what a disappointment that first VR wave turned out to be.
Thankfully, however, the technology has been given a 21st century-makeover – and it's almost unrecognisable as a result. Of course, the gaming industry is the first to take advantage of its progress, with developers dreaming up immersive and expansive new environments for players to explore. However, it's far from the only industry set to feel the impact of this new-and-improved VR in the coming years, so here's a rundown of several others likely to experience the technology in 2022.
Tourism
The last couple of years have seen the travel and hospitality industries suffer a huge hit as a result of the coronavirus pandemic. However, necessity is often regarded as the mother of invention and some savvy companies operating in the tourism sector have resorted to technology to generate new interest and boost their earnings.
As far back as 2015, brands like Thomas Cook were using VR to increase bookings in some of their favoured destinations, with New York City receiving a 190% bump in popularity as a direct result of their campaign. With people warier about boarding flights and hitting pastures new, we can expect virtual tourism to become far more commonplace and sophisticated in the year ahead.
Gambling
Given that the online casino industry is an offshoot of the wider gaming sector, it's no surprise that gambling is likely to benefit from developments in VR. Live casinos have already proven to be hugely popular by allowing punters to play online casino games with a real-life dealer or croupier, all from the comfort of their own home.
While that has increased the authenticity of the experience by a degree, it pales in comparison to the potential capabilities that VR offers. What if instead of interacting with a dealer over a video link, players could inhabit a 3D virtual casino? What if they could physically walk up to the table of their choice, see their winnings pushed towards them as actual chips or head to the bar to socialise with other gamblers? The entire user experience would be enriched – and it's only a matter of time before such possibilities become a reality.
Medicine
Already, the medical and healthcare industries are leveraging VR to model the development of diseases and diagnose their patients remotely. However, that's just the tip of the iceberg when it comes to the assistance and advances that VR can bring to medicine.
For instance, there has been encouraging evidence from early trials that VR-based treatment programmes can provide relief from pain for sufferers of a variety of different ailments, including fibromyalgia, lower back pain and even burn victims. Through intense and immersive relaxation techniques and cognitive behavioural therapy methods, VR can provide the treatments of tomorrow, today.
VR is a hugely exciting step forward in our technological capabilities – and it's not just the gaming industry that's set to benefit.

"Typical beer trailblazer. Hipster-friendly web buff. Certified alcohol fanatic. Internetaholic. Infuriatingly humble zombie lover."