With WhatsApp, blocking contacts has never been easier, even without opening the app
WhatsApp is used by billions of people around the world, which makes it a lucrative target for spammers, those numbers who tend to constantly send you advertising messages or even contain viruses.
Although it provides some basic tools for dealing with spam, blocking contacts that produce spam is the best way to keep your inbox clean.
to maintain this status, WhatsApp is adding new shortcuts To make it easier to block annoying people and companies. After all, blocking on social networks is not only a way to protect yourself from spam, but also from unwanted contacts of people you no longer like.
Prevention will be very easy!
As usual, the solution came from WABetaInfo, the blog that is constantly looking for in-development features aimed at improving Android and, above all, the use of WhatsApp.
This time, WABetainfo has found two new and simple ways to block unwanted contacts in the latest beta version of the world's most used messaging app.
With WhatsApp beta v2.23.2.5 installed, You will see a new block button next to reply and mute in message notifications.
In general, when a notification message appears it is possible Click Reply to open a small chat window And immediately type a reply message, or mute to prevent any notifications from that contact. This last option was really a quick way to not be disturbed, but the contact could still keep typing.
On the other hand, the new addition will allow you to quickly block any new business or unknown person so that they don't bother you again. Let's think, just to give an example, when we are in company and messages begin to arrive that the person next to us should never have read: thanks to this function it will be possible to block them in the bud without even opening the application by showing the content.
Not only from notifications
In addition, you can select existing chats from the default chats tab and click the drop-down menu in the upper right corner to view the new block option.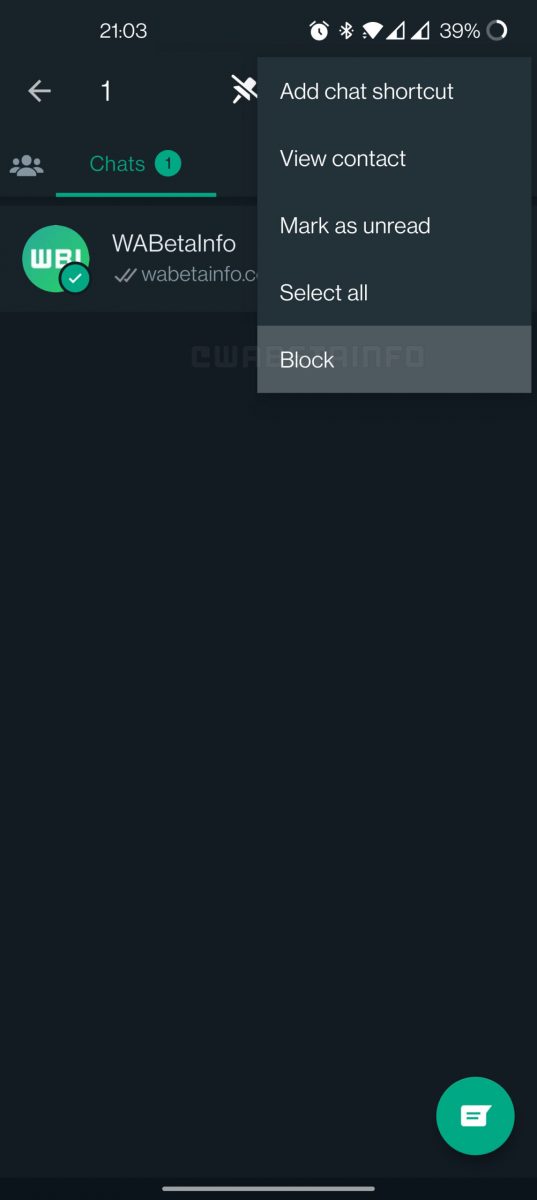 This method includes two steps, however However it is much simpler than the original process. So, the next time a spam message bothers you while using your favorite Android phone, you'll know exactly what to do.
How do you get this feature now
Both blocking methods are available in the latest beta version of WhatsApp. You can sign up for the beta program from the Play Store or download the latest WhatsApp beta from APK Mirror for Android Instant access to these functions. Hopefully, those who are using the stable version of the app won't have to wait long to get these useful options.

"Typical beer trailblazer. Hipster-friendly web buff. Certified alcohol fanatic. Internetaholic. Infuriatingly humble zombie lover."