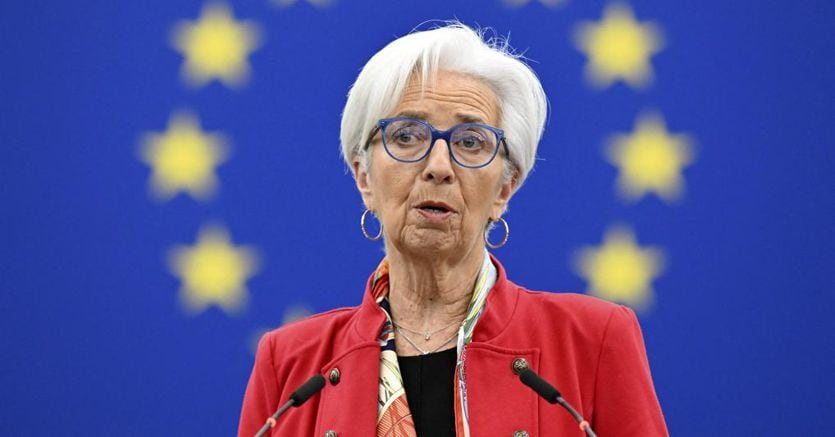 (Il Sole 24 Or Radiocor) – Escalating tensions related to the war in Ukraine, with Russian President Putin suspending Moscow's participation in the Start program on nuclear weapons control, and uncertainty about monetary policy in front of central banks, on the eve of the minutes of the Federal Reserve meeting and after the opening of Finland's Olli Rehn of the European Central Bank for increases Fresh in the summer, led to a new drop in Stock listings.
The negative performance of Wall Street, weighed down by the dovish outlook on consumption coming from Wal-Mart and Home Depot, then did not allow for a recovery in the afternoon. Heavy closing in New York: the Dow Jones fell 2.06% at 33,130.38 points, the Nasdaq lost 2.49% at 11,493.55 points, while the S&P 500 fell 2% at 3,997.38 points.
Milan decreased by 0.68% Paris lost 0.64%, Frankfurt 0.5% as well London. In the morning, Eurozone PMIs obtained from purchasing managers of major companies were published, confirming the recovery of the service sector while the manufacturing sector was affected by the increase in prices: however, according to Ig, in light of the data, the operating financial institutions are "convinced Now that the specter of recession has been completely averted even if there are still some uncertainties about the behavior of monetary institutions that could cause an excessive slowdown in economic activity: the worst seems to be an increase.
Wall Street is down, all eyes are on the Fed and QoQ
Investors are particularly concerned as they await the Fed's February 1 meeting minutes, which will be released tomorrow. Analysts expect the Fed to continue to raise interest rates and then keep them high, above 5%, for longer than expected, raising fears of a recession. Today's markets are affected by the quarterly results of the large retail chains and the tensions between Moscow and Washington after Russia suspended the nuclear deal with the United States.
PMIs beat expectations in the US, and services in the EU are doing well
European manufacturing activity worsened in February. The rapid manufacturing PMI fell to 48.5 from 48.8 in January. However, the industrial production index, as noted by S&P Global, rebounded to 50.4 from 48.9 in January, the highest level in nine months. The Composite Index improved to 52.3 points (50.3) benefited from the performance of services (53 vs. 50.8). In the US, the Services PMI returned above 50 points (to 50.5 from 46.8 in January), better than estimates. The manufacturing PMI rose to 47.8 in February from 46.9 in January, higher than expected, although below the threshold indicating growth in activity.

"Infuriatingly humble alcohol fanatic. Unapologetic beer practitioner. Analyst."