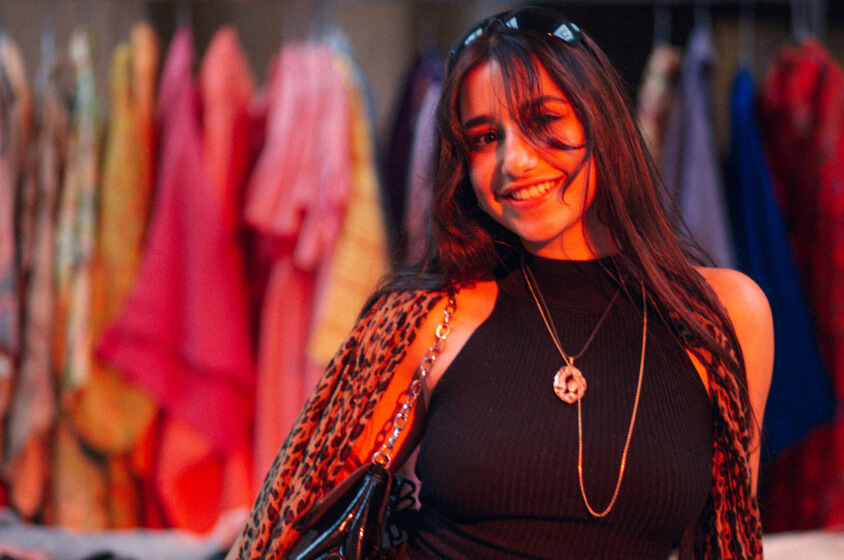 Vinokilo's return from Friday 25 to Sunday 27 February: Second hand clothes paired with meetings, fun, food and drinks
Once upon a time, in Spazio Phase, there was the Factory Market, the market for self-production and fashionable second-hand items. It's still there, but the next release will be on April 2 and 3. Meanwhile, from today to Sunday, the former Pigna di Alzano power plant is the setting for Vinokilo, a format that combines shopping, meetings, entertainment, food and drinks. It's all about vintage clothes, which can be bought at a fixed price of €35 per kilo.
The travel event was created in 2016 by young German Robin Palser, starting with a small shop where you can exchange used books and clothes and today at Forbes Under 30s to create one of the main centers of sustainable European fashion from scratch.
Among the partners in the history of Bergamo is also Di Mano in Manu, a Lombard labor cooperative that has been working hard since 1999 to generate a sustainable economic model whose foundation is in the care of people and the environment. He actively cooperates with Milan Social Services, the Ministry of Grace and Justice, Ats, Caritas Ambrosiana and many associations and municipalities. Among Mano's many initiatives is Di Mano's "All You Can Read", a book shopping format (the unit of measure is the bag filled).
Partner in the three days is also Eatinero, one of the first realities of Italian street food, who will head the Vinokilo event with three trucks Branchie, Barroccio del Mugello and Bollicine di Strada.
Unlike many modern companies that operate on a large scale in the same sector, Vinokilo does not deal with choice with anything that comes from the "fast fashion" industry: the central warehouse in Mainz, Germany collects an average of 35 tons per month of clothing and accessories from different decades through A carefully selected international network of specialized suppliers. The commitment made by both the company and its partners to ensuring the highest standards of quality and combating textile waste means that 97% of the collected materials are now suitable for sale, while the remaining 3% is put into the recycling process.
In 2021, the brand decided to start a stable path in Italy, where it was already with some pop-up dates in the immediate pre-pandemic and which is today in the top three of Vinokilo markets: last October event in Milan Milano Centrale station was the largest internationally organized So far, it has attracted more than 12 thousand visitors and sold more than seven thousand pieces of clothing and accessories.
If the first year of Vinokilo Italia – now already a branch based in Lucca – ended with 35 events in 22 cities and about 170 thousand visitors, then the 2022 program was already very eventful: only in January, the Italian Vinokilo flight touched Turin, Lecco, Bassano del Grappa and Bologna and Remini.

"Infuriatingly humble alcohol fanatic. Unapologetic beer practitioner. Analyst."