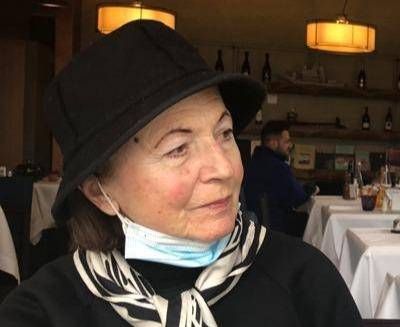 His journey from Kyiv began last weekend. Even then, as the bombs fell on the city, she remained confined to the house, rarely going out to pick up something to live on from the nearby shops. Then the phone rang: the chance to leave his besieged city is a drive to the border with Hungary. Alla Rendish is brave and supplies the necessities and decides to leave with 3 other people on the run like her. From a great research in Ukraine to an 83-year-old scientific refugee. Destination Italy, where she is greeted there by an old friend, a well-known virologist in the distant 80s, when they worked together on research on the relationship between retroviruses and tumors.
Enzo Boerei has not forgotten his former colleague, now head of the department of functional genomics at the National Academy of Sciences in Kyiv, even if life prompted them to take different paths. "I have known Alla since 1985 – she tells Adnkronos Salute – at that time she came to stay for a period of research at the University of Genoa, at the Institute of Microbiology where she worked as a resident. We started a scientific collaboration. In 1986, the following year, I went to Kyiv for a period 3 months to work with them, and the cooperation continued until the early 1990s. " Boeri now works at Irccs San Raffaele where he deals with viral diagnoses. "But with Ala – he explains – we have stayed in touch and are very friends, even though we hardly see each other now."
When the bombing began, she continued, "I looked for her to see if she was in Kyiv. I wanted to make sure she was okay. She is still active in research and has always moved a lot for her studies in Europe. And beyond." But when the Russian invasion began, "she was in Kyiv. I called her every day since the end of February to see how she was," says Boeri. "Then I told her that if she could leave the country, we would welcome my wife and I without any problems. And so it was." Alla, born in 1939, is elderly and it was not an easy journey: arriving at the Hungarian border, she took a train to Budapest, then to Ljubljana in Slovenia, and from there another train to Italy. When she disembarked in Trieste last Monday evening, Boeri was waiting for her to make her the last part of her car trip to Milan.
"He's with us now – says Bowery – and we're doing reception procedures, certifying vaccination status, settling, and regulating health care." The elderly world is "extremely weary and tired". In those days it brings with it the "noise of bombs". The noise of war that freezes lives and also halts science, has forced Alla like many others to drop everything, even the studies she was still closely following.
"Before the explosions began, they accompanied her to the institute – says the Italian doctor – the last project that Alaa worked on related to the molecular mechanisms in the early stages of the formation of metastases." A life dedicated to basic research, to him. In Ukraine she is considered a pioneer in molecular biology. In 2020 she was also among the winners of the State Prize in the field of science and technology, awarded by decree signed by President Volodymyr Zelensky.
what is he doing now? "We told her to stop as long as she deemed it necessary," Boerry explains. God needs rest. If she wants it, there are those who are willing to work to give her the opportunity to fill the role of visiting professor for a while, "if she can do that job, I think," says Massimo Clemente, laboratory director BA in Microbiology and Virology at Vita-Salute San Raffaele University. in Milan. "I would do the same, and have done so in the past, with my Russian colleagues. Culture and science are never at war."

"Infuriatingly humble alcohol fanatic. Unapologetic beer practitioner. Analyst."