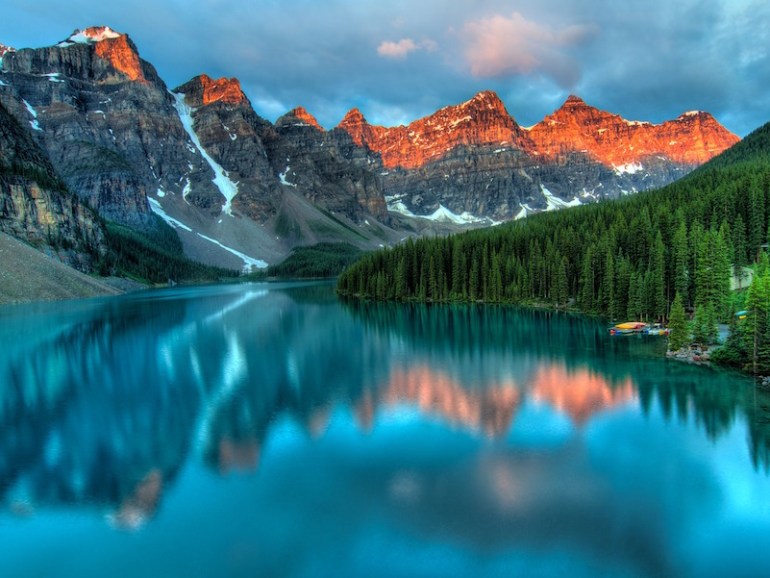 Canada has been and continues to be a very attractive country for travel and emigration. During the 2016 presidential election, many Americans said they would move to Canada if Trump won. South Park even did an episode where Canada built a wall to keep Americans out. We all know what happened next. Sure, some Americans kept their promise and moved to Canada. But most stayed home. 
Whatever your reasons for thinking about going to Canada, whether it's a tourist trip or a permanent residence, it's worth noting that this country has grown a lot on the world stage in the past few years. And if you're starting to think about where to travel this summer, Canada certainly deserves serious consideration. Here are the top five reasons why.   
1. Canada Is Reasonably Affordable 
Anyone who's been to the U.S. knows that it's a pretty expensive country. Canada, of course, is not a cheap place to vacation either, primarily because of the high cost of airfare, and yet it is more affordable. Especially if you compare the value of the Canadian dollar and the U.S. dollar. According to experts, Montreal is ranked as the 78th most inexpensive city in the world to live in. Maybe that doesn't seem as appealing as the 77 cities in front of it. But if you say that here for 50 Canadian dollars a day you get both a night, and three meals a day and a ride on public transportation, and the opportunity to drink some beer, it seems more than reasonable to us.  
2. Canada Is Amazingly Beautiful 
Many people don't realize how huge Canada is. The realization starts to come when you get into the country and hardly meet any people. This is not unusual because Canada has a relatively small population. It is only 35 million people. For example, Tokyo, the capital of Japan, has a larger population than all of Canada. And yet Canada is the fifth largest country in the world and 24 times larger than all of Japan, not to mention Tokyo. This statistic will help you understand just how big Canada is. It's a huge land full of magnificent natural beauty. And it's a place where you'll never feel overwhelmed by the crowds around you. There's more than enough room for everyone. And the land possesses some of the most spectacular nature in the entire world. Glaciers, Niagara Falls, crystal clear lakes, incredible forests, the Canadian Rocky Mountains. Canada is a nature lover's paradise.   
3. Canada Is Culturally Diverse 
Despite its relatively small population and close ties to France, as French is still used as the official language, Canada is known as a welcoming, cultural melting pot. It is a country that people from different cultures call home. It's a diversity of backgrounds. It's what visitors find easiest to see in major cities, where there are many ethnic neighborhoods, restaurants, and stores. This also extends to the different races and cultures of the people who live here. Because of its enormous size, Canada is also very diverse in terms of its environment. 
4. Canada Is Cool 
Canada is undoubtedly an attractive tourist destination because of its magnificent natural beauty, but not only that. The major cities of Toronto, Vancouver, Quebec City, and Ottawa are bustling urban centers where there's always something going on. For nightlife enthusiasts: vultures, foodies, shopaholics, and everyone in between, who wants for example to spend some time in reputable online casino in Сanada, Canadian cities are places to spend an entire vacation. From here, you'll go home with happy memories and a smile on your face.   
5. Canada Is Fun For Everyone 
Due to its sheer size, Canada has a whole entertainment sector to offer its visitors. Whether you are a single tourist or traveling as a family, you are sure to find something to your liking here. Canada is the perfect place for it. For those who love nature, Canada is a heaven on earth, but it also has a lot of modernity. Another aspect that makes vacationing here especially appealing is that Canada is a safe country to visit, no matter who you are. Of course, there are problems here too, but statistically, there are very few violent crimes in Canada. Of course, you have to take precautions and exercise caution, but it is a place where you can safely enjoy your stay.

"Typical beer trailblazer. Hipster-friendly web buff. Certified alcohol fanatic. Internetaholic. Infuriatingly humble zombie lover."