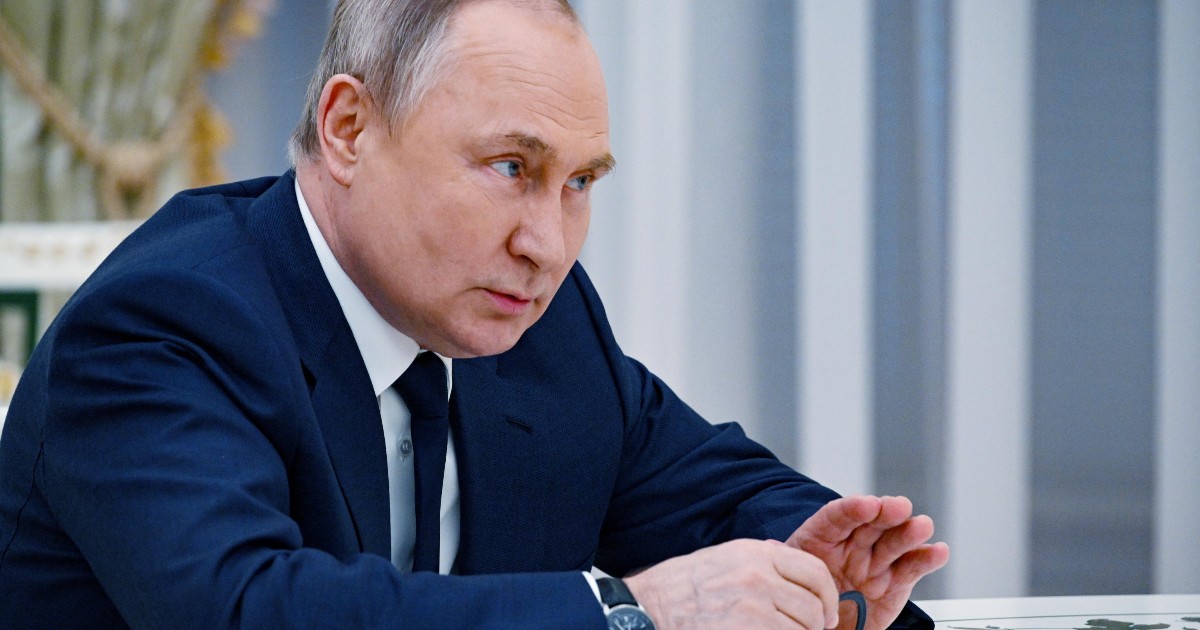 22:02
Blinken: 'Countries must go one step further with major new contributions'
The United States wants to "save countless lives now." The US Secretary of State said that Anthony Blinken At the ministerial conference organized by Washington at the United Nations on the food crisis with the war in Ukraine. "We need countries to take a step forward with significant new contributions," he added, announcing $215 million in emergency food aid from the United States.
21:53
US Defense Secretary Austin: "We strongly support Sweden's request to join NATO"
"The United States strongly supports the demand for Sweden joins NATOThis was stated by US Secretary of Defense Lloyd Austin, in a reception of the pentagonal Swedish Defense Minister Peter Hultqvist. "Our two armies are conducting joint exercises and Sweden's joining the coalition will make us all better at defending ourselves," he said again, stressing that "this is especially important at this crucial time. The unprovoked invasion of Ukraine by Russia clearly demonstrates the threat that Putin poses to security." European".
21:47
Kyiv: 88 sabotage and espionage groups operating in Ukraine have been dismantled
Ukrainian security serfs dismantling (SBU) 88 sabotage and espionage groups Operating in Ukraine since the beginning of the Russian invasion. First Deputy Minister of the Interior Yevin Yenin announced on TV, according to Ukrinform. During the war, 88 sabotage and reconnaissance groups were detected. "About 800 people involved in subversive activities have been arrested," Yenin said.
21:42
Kyiv: "New successes in the area around Kharkiv"
The Ukrainian army announced new successes in the surrounding area Kharkiv. This was announced by the General Staff of Kyiv, according to which the army liberated the village DementievkaNear the Russian border, while the fighting is taking place near the village of Duvinke, about 25 kilometers from Sloviansk. The General Staff also reported heavy fighting near the cities of Lyman, Bakhmut, Avdiivka and near Severodonetsk in the Luhansk region, where it intervened. Russian Air Force To support the ground forces with heavy bombardment, without much progress, according to Kyiv.
21:37
Guterres (UN): "Moscow allows safe export of wheat"
Moscow must allow Safe export of grain Stocked in Ukrainian ports. Russian food and fertilizers must have full and unrestricted access to international marketsThe Secretary-General of the United Nations said that Antonio Guterres At the ministerial conference organized by the United States on the food crisis. "I have been in close contact on this issue with Russia, Ukraine, Turkey, the United States, the European Union and other key countries – he added – I am sureBut there is a long way to go. The complex security and financial ramifications require goodwill on all sides."
21:24
Moscow: "Almost 3 million Ukrainians have taken refuge in Russia"
Almost 3 million Ukrainians "have sought refuge in Russia". This was stated by the head of the National Defense Center in Moscow Mikhail Mizintsev, Interfax reported. "So far, there are 2,756,034 evacuation requests in Russia coming from 2,135 cities in Ukraine," the director said. He adds that in the past 24 hours alone, there were 17,000 refugees from the Donetsk and Lugansk regions.
21:15
US: "Possibility of another North Korean missile launch or nuclear test"
"there North Korea Another missile or nuclear test can be conducted before or after the visit Biden in the region," National Security Adviser Jake Sullivan said in a briefing at the White House. The US President will depart tomorrow for a multi-day tour. South Korea And Japan.
21:11
Biden: I won't go to Turkey but I think everything will be fine
"I will not go to Turkey, but I think everything will be fine," he said. Joe Biden Reporters to answer a question about Ankara's resistance to enter Sweden And Finland at Boy.
20:55
Kyiv: Five civilians, including a child, were killed in a Russian kindergarten
At least 5 civilians, including a 2-year-old child, were killed in a Russian air strike in Bakhmut, Donetsk region, eastern Ukraine. This was announced by the Regional Prosecutor's Office, citing Ukrainska Pravda, specifying that the attack took place yesterday but that the victims later appeared among the debris of the damaged buildings. Another 4 people were injured, including three minors between the ages of 9 and 17.
20:54
Canadian Prime Minister Justin Trudeau: 'Closing CBC headquarters is unacceptable'
"Unacceptable". This is the Canadian Prime Minister Justin Trudeau He commented on Moscow's closure of the CBC bureau of radio and television as a retaliatory measure against the backdrop of the war in Ukraine.

"Infuriatingly humble analyst. Bacon maven. Proud food specialist. Certified reader. Avid writer. Zombie advocate. Incurable problem solver."