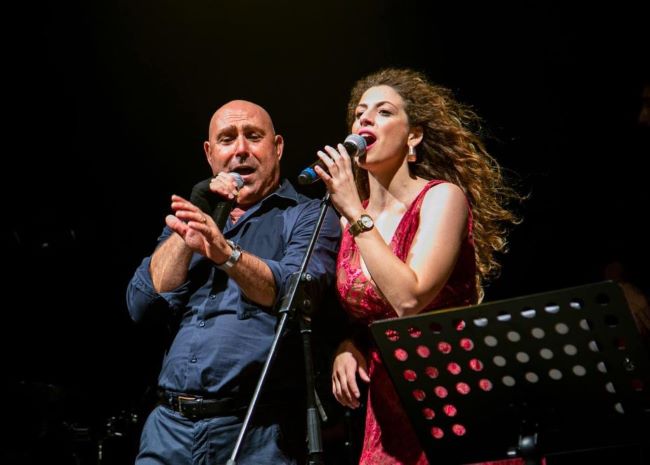 It is the final event of "Lecce, Christmas in … Music, Painting, Light", an exhibition organized by ArtWork, the Diocese of Lecce and the Splendor Fide Foundation: the folk orchestra of Taranta Night sings Salento Christmas. The appointment concludes with a rich Christmas music programme, which also saw the participation of the Tito Chiba Conservatory of Lecce.
Tomorrow, Friday, January 6, starting at 19:30, in the Church of Sant'Irène in Lecce, "in the east is her star – the Night of the Magi": folk songs, under the creative direction of Gabriela della Monaca, are told by voices. Antonio Amato and Consuelo Alfieri, music by Nico Berardi, Roberto Gemma, Guili Nuzzo, Giuseppe Astor and Leonardo Cordella, dance by Serena Pellegrino and Fabrizio Negro. In the assortment are such masterpieces from local Christmas traditions as 'Munti Munti', 'Pastorale di Gallipoli', 'Kalo Bambinuddhi', 'Ave Maria' and 'Mamminieddhu Pumpkin'. Before the grand finale with "La strena", the poem "Le pittule" by Don Franco Lupo, the unforgettable rector of the Basilica of Saint Irene, will be recited to the beat of the pizzicato.
"We are delighted to host this event – comments Paolo Battista, President of ArtWork – which consolidates our partnership with the Fondazione della Notte della Taranta, Italian excellence in the world, with deep Salento roots. Notte della Taranta's orchestras and ballet companies tread on the most prestigious international stages and revitalize the most important arenas of the the five continents, always bringing the beauty of Lecce and Salento to the fore.La Notte della Taranta is certainly an absolute cultural brand that we thought it important to include in our review.This event strengthens the relationship with Lecce and adds to the usual date of August 14th as part of the summer festival that It culminates in the concert at Melpignano.
Setting the mood for tomorrow's grand finale will be Alta Murgia's bagpipers, who from 5-7 p.m. will fill in the itinerary between the Porta Rudiae and Duomo and the churches of Santa Chiara, San Matteo and Santa Maria with themed notes della Grazia and the Basilica of Santa Croce, Piazza Sant'Oronzo, where a pizza show is scheduled for 6.30pm, again by musicians and dancers in the orchestra. At 19:30 all the participating artists will gather in the Basilica of Saint Irene for the final concert which will be given by Nico Berardi, historical musician of the Notte della Taranta Orchestra, who will emphasize the importance of protecting and promoting the bagpipes. , the only polyphonic bagpipe in the world.
"It is a return to community meeting, after two outbreaks marked by the pandemic, that will involve the city and its guests," says Massimo Manera, President of the La Notte della Taranta Foundation. "The collaboration with ArtWork continues in the name of sharing values. Bringing the sound of the bagpipes, a precious instrument that must be protected, to the streets of the historic center is an invitation to listen to folk poetry that enhances the beauty of creativity. We thank ArtWork, the Diocese of Lecce, the Splendor Fidei Foundation and the Municipality of Lecce for the warm welcome to a project that, I am sure, will be able to enrich the offer of cultural tourism in the coming years."
Pictured: Antonio Amato and Consuelo Alfieri
press release

"Infuriatingly humble alcohol fanatic. Unapologetic beer practitioner. Analyst."