"The contemplative mind. Art science and an enlightened mind Is the project that connects art, science and meditation, from 20 to 24 September at maxi in Rome. An idea born from a meeting between Giovanna MelandriL'Institute of Neuroscience of the National Research Council (CNR) with Professor Giacomo Rizzolidiscoverer of mirror neurons, H Daniel Lomira, a natural biologist in the sciences of wellness and meditative practices. In this way, through the union of three intersecting disciplines, a performance will occur that weaves a thread between millenarian practices and the latest neuroscience techniques. Thus, MAXXI continues to fuel the rich dialogue between art and science.
The Meditating Mind: Making the Invisible Visible
From the world of science to the world of art, many today are wondering about the practice of meditation but what happens in our brain when we meditate? "The contemplative mind. The science of art and the enlightened mind" gives its answer. Daniel Lomira explains that the show "aims to unite three universal languages, such as art, science and meditation, in a special architectural context, where shadow and light unite with sound and silence to expose the human mind and its "transformations."
Thanks to the new technology Hennesses Srl, a tape with special sensors that is placed around the head to record brain activity during meditation. In real time, the collected information returns images of neural activity on a large screen, with a color spectrum that swings from blue to red. In addition to graphs that show the evolution of brain activity from the beginning of the meditation process to its end.
Art, Science and Meditation at MAXXI
"From the meeting with Daniel Lumira the idea was born to approach the process of meditation in a general scientific way, that is, to make neural activity visible not only to the object of meditation itself, but also to the viewer." Thus, Professor Giacomo Rizzolati explains the intention to involve the audience in this performance. Museum visitors are invited to join the performance during the five days that Daniel Lomira will be for seven hours a day at MAXXI, in Carlo Scarpa's room, as a meditation teacher.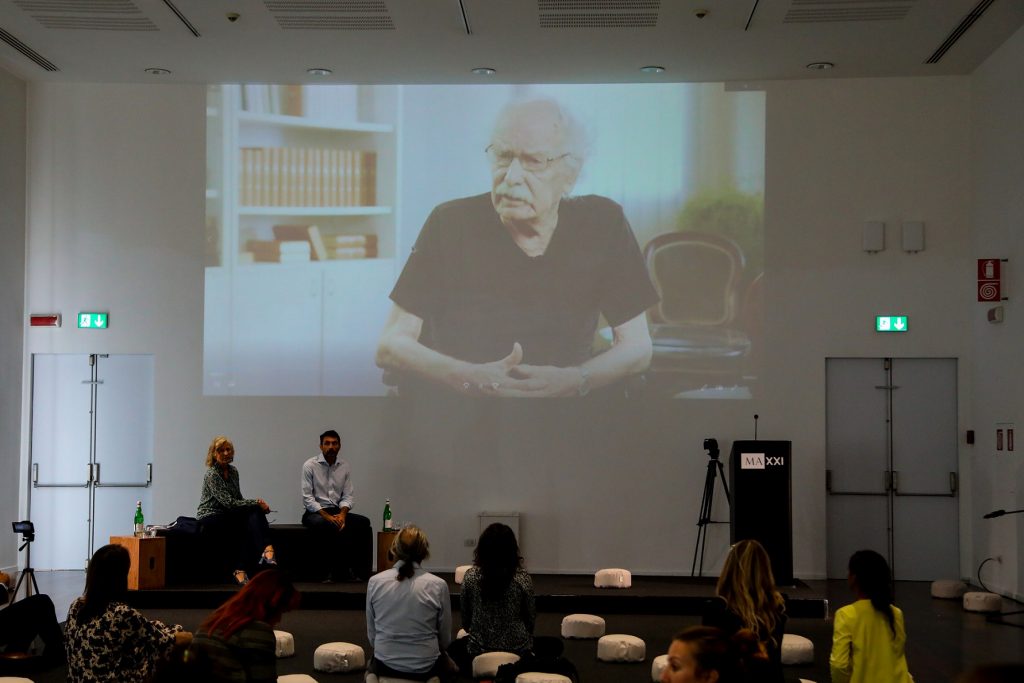 Besides him, in addition to some expert students, they will also attend well-known names from culture, music, art, entertainment, science and journalism. In fact, the "meditating mind" has been proposed as a performative artistic process that, in addition to giving form to something we could not see, shows the relationship between two people, two contemplative minds. With images of the master's brain activity, those who will join him from time to time in meditation will also be shown. In this way, it will be possible to see coincidences or the absence of them among the meditating minds.

"Infuriatingly humble alcohol fanatic. Unapologetic beer practitioner. Analyst."