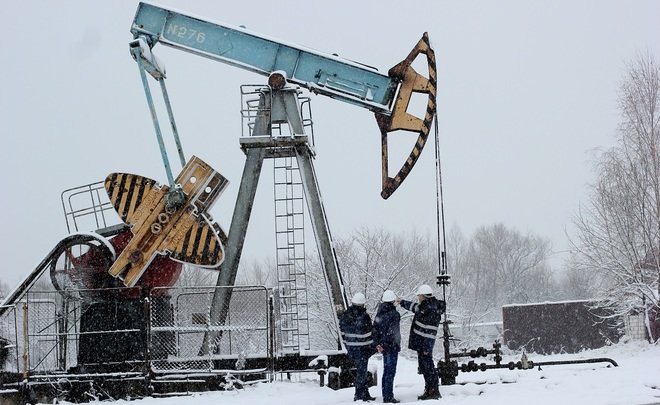 to me Bloomberg, Vitol Group, the world's largest oil trader, will close trading of Russian crude in the second quarter and stop all trading by the end of the year. This comes after the Ukrainian government asked the world's largest energy traders to stop managing Russian energy products.
A Vitol spokesman said Russian crude oil trade "will decline significantly in the second quarter as existing contractual commitments decline". The spokesman added that trade in all crude products would cease "by the end of 2022."
Vitol's announcement comes after Oleg Ustenko, economic adviser to Ukrainian President Volodymyr Zelensky, wrote a letter to the Geneva-based commodity trading company, along with other companies, including Trafigura, Glencore and Gunvor, at the end of March calling for an immediate halt. For trade with Russia, export revenue helps finance the Russian war machine.
"The fact is that merchants are working and helping Russia to get this blood money," Ostenko said recently. to FT. "This round of resources funds war crimes and genocide against Ukrainian citizens."
Data from the Bruegel Group of Experts and the International Institute of Finance estimate that Russian exports of crude oil and natural gas to Europe save Moscow $850 million per day.
Russian oil and gas are not directly affected by the sanctions imposed by the European Union on Russia for its invasion of Ukraine, but there are increasing difficulties in purchasing them. In the United States, the Biden administration has banned the purchase of Russian energy products and is putting strong pressure on Europe to join them. However, refineries in India and China continue to purchase Russian petroleum products, and at huge discounts.
Commercial companies usually have long-term or paid contracts with producers, such as Russia's Rosneft PJSC, to purchase a certain amount of oil each month. Glencore and Trafigura said last week that they would honor their long-term deals. Glencore said it would not expand its trading operations with Russia, while Trafigura said it had reduced Russian crude volumes.
From the start of the war until the end of March (just over a month), Vitol, Glencore, Trafigura and Gunvor offloaded 33 Russian crude oil tankers, according to Refinitiv data from Global Witness.
Meanwhile, BP Plc, Shell Plc and Exxon Mobil Corp. have divested their stakes in Russia's energy assets.
Only the Western world distanced itself from Russian crude as China began exchanging the yuan for Russian coal and oil. Moscow is also studying a rupee payment system for Indian oil traders. It could be the birth of a new economic order
---

Thanks to our Telegram channel, you can stay updated with new articles from economic scenarios.
---
ScenariEconomici.it . Support
Among the media now fully aligned with the authority's news releases, economic scenarios remain a voice that provides free and independent opinions. Help us grow and introduce ourselves, whether by sharing our content or by making a donation, if you want to. Thanks!

"Infuriatingly humble alcohol fanatic. Unapologetic beer practitioner. Analyst."