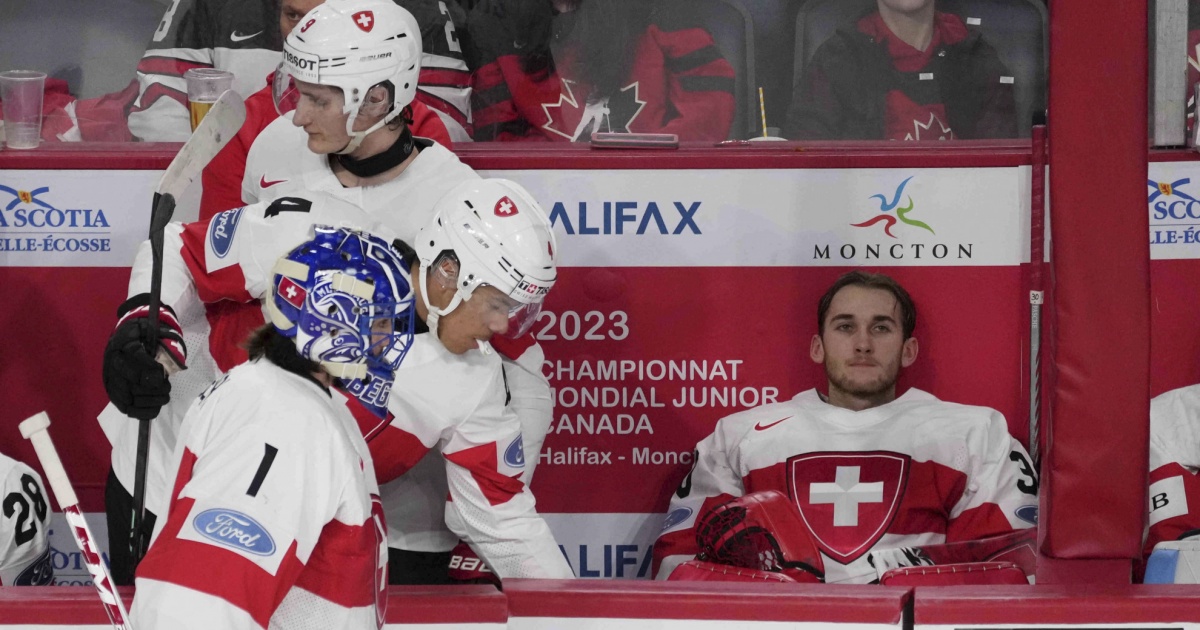 There are no semi-finals for Switzerland Under-20s. Marco Bayer's team was stopped in the quarter-finals, losing x-1 to Czechia, a real defeat for a national team that went on the track with very different goals. The young Swiss did not improve on the result received a year ago when they were eliminated at the same stage of the tournament at the hands of Canada (with a very "soft" result of 6-3). This time, Czechia, undefeated in the competition, proved clearly superior. Radim Rulik's boys were physically and skatingly unapproachable. In the end, they never gave the impression that they could leave the reins of the conflict to the Swiss, even in the initial period when the Swiss tried to catch up to their opponents.
To think things are off to a great start for the Swiss exam. After just 22″, a defense indecisive on whether to go out on a deep drive and, above all, a slight position from goalkeeper Susanek, Robin found the opening to get the opening goal. Unfortunately it proved to be the case. Within ten minutes in a short space of time, Kulich, Marcel (more than the number) and Hauser Czechia changed the game with goals. Even the interval was not enough to organize Switzerland's thoughts, so on return to the ice it was 5-1 by Jiříček (after just 28″), 5-1 by Kulich, 6-1 by Szturc and 7-1 by Selin.
Switzerland could not handle the thrust of the Bohemian selection, which went back online with Marcel (8-1) and Szturc (9-1), and the tune did not change even in the third period.
In the end, the minimum goal of a quarter-final was achieved, but the lesson Czechia learned hurts badly.
Czech Republic – Switzerland (3-1 4-0 2-0) 9-1
Networks: 0'22" Robin 0-1. 2'41" Kulich (Swozil) 1-1. 7'09" Marcel (4 vs. 5!) 2-1. 9'37" Hauser (Marcel) 3-1. 20'28" Jiracek (Kulich) 4-1. 25'42" Kulich (Sales) 5-1. 33'10" Szturc (Svozil) 6-1. 38'54" Sale (Kulich) 7-1. 43'18" Marcel (Czech) 8-1. 44'22" Sturk (Tichasek) 9-1.
Swiss: Pasche (21'05" Beglieri); Bichsel, Streule; Sidler, Zanetti; Dionicio, Meile; Despont, Deussen; Robin, Canonica, Biasca; Taibel, Alge, Jabola; Reichle, Müller, Ramel; Muggli, Truog, Perrenoud.
Referees: Campbell (Can), Menniti (Can); Laguzoiv (Ger), Persson (Sve).
Note: 8'746 visitors. Penalties: 5×2′ against Czechia, 2×2′ against Switzerland.

"Total coffee junkie. Tv ninja. Unapologetic problem solver. Beer expert."