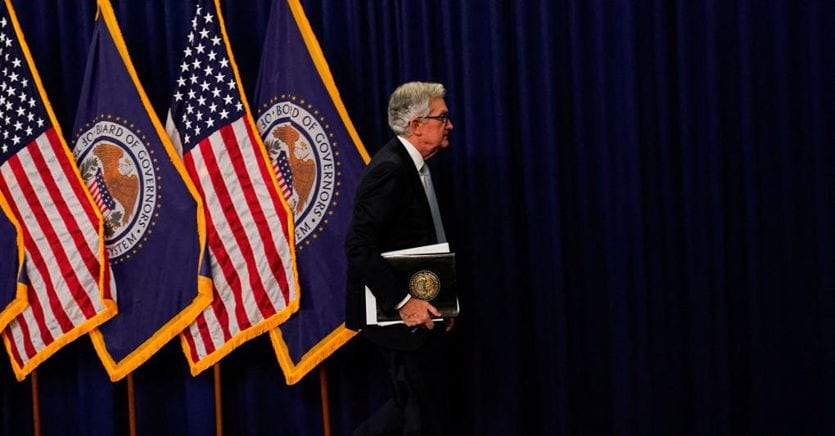 (Il Sole 24 Or Radiocor) – European stock exchanges Few moves on Fed Day. More than the US central bank's decision itself (a 25bp rate hike appears to be a given), the market is waiting to take a cue from Chairman Jerome Powell's words what the monetary policy path going forward could be here. Tomorrow it will be the turn of the Bank of England and the European Central Bank to complete the two-day meeting of the central banks, which is attracting the attention of investors while the quarterly reporting season also continues. On the macro front, data on employment costs in the United States, on Tuesday, made many investors bet on calming inflation, which reinforced expectations of a softer stance from the Federal Reserve. During the day, the ADP report on private sector employment arrived from abroad, which precedes Projected data on unemployment and ISM manufacturing. In the eurozone, inflation continued to slow in January, falling more than expected to 8.5 percent.
Going back to the price lists, the best performer is FTSEMIB From Piazza Avari, which after January of +12% also starts February on the right foot. The list continues to benefit from the driving force of banks: new purchases on UniCredit after record profits and increased payments, but above all stands out Intesa Sanpaolo, which on Friday will unveil its 2022 accounts.
Eurozone inflation slowed to 8.5% in January
In the Eurozone, as mentioned, in January, according to a quick Eurostat estimate, inflation eased to 8.5% from 9.2% in December against expectations of a more moderate deceleration to 9%. As for the individual components, the slowdown is largely due to energy prices which saw an average of 17.2% from 25.5% in December. Prices of food, alcohol and tobacco were 14.1% from 13.8%, prices of industrial goods other than energy 6.9% from 6.4% and services 4.2% from 4.4%. Thus, inflation excluding energy is expected to be 7.3% and inflation excluding energy, food, alcohol and tobacco at 5.2%. As for individual countries, the estimate for Italy is 10.9% in January, and our country records one of the most consistent slowdowns compared to December (it was 12.3%). Price dynamics are more contained but still rising in France (7% from 6.7%) and Spain (5.8% from 5.5%). Data for Germany not available. The highest inflation rate is in Latvia (21.6% from 20.7%), followed by Estonia (18.8% from 17.5%), Lithuania (18.4% from 20%) and Slovakia (14th, 9% from 15%).
Numbers above expectations and bye Ovs pay coin
Out Ftse Mib is in the spotlight Offs Thanks to numbers above expectations, the encouraging outlook for 2023 and the cessation of negotiations to buy coins. On Tuesday January 31 with markets closed, Ovs said sales in 2022 topped 1.5 billion thanks to a Q4 contribution of 420 million (+11%). "Comments on 2022 results and 2023 outlook, together with the decision on Coin, support the stock," say Equita analysts who have a hanging opinion on the stock as the price target improves to €3.
Spread at 185 pips, the euro is strengthening
In the bond market, little has moved the performance of It spreads between BTp and Bund. The yield spread between the 10-year note and the Italian standard 10-year note is indicated at 185 basis points from 186 basis points for the finalist on the night. The yield on the benchmark 10-year BTP Index held steady at 4.12%, the same level as Tuesday's close.

"Infuriatingly humble alcohol fanatic. Unapologetic beer practitioner. Analyst."