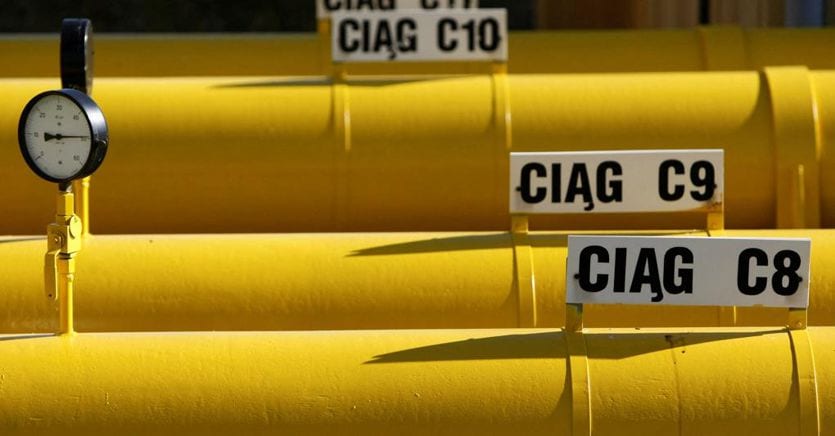 (Il Sole 24 Ore Radiocor) – season Quarterly results Above Expectations Support European stock exchanges That closed the session on the rise, but on the condition of uncertainty. Indicators slipped with a lower-than-expected US GDP figure and higher than German inflation estimates in April, before finally reverting to the upside. The technology sector is in good shape, followed by auto buying, and financial stocks are in a swing.
Investors remain focused on a few key elements: a dasheconomic inflationgrowth risks, war in Ukraine with the gas crisis In the foreground and back Corona virus disease In China.
in Milan FTSE MIB After some volatility it closed as did the main European listings from Paris (CAC 40(in Frankfurt)Dax 30), passing through London (FT-SE 100and madridIBEX 35). Theme price rush. "We are very close to the peak of inflation, and we will see a decrease in the second half of the year" explained the second figure of the European Central Bank, Luis de Guindosbefore the European Parliament. But if it is in SpainInflation slowed to +8.4% in April, and in Germany it hit a new record of +7.4%, an important figure to imagine the ECB's future stance on interest rates.
US personal consumption expenditures inflation higher than estimates, first-quarter GDP falls
Inflation is also healthy in the US: The personal consumption expenditures figure in the first quarter of 2022 increased by 7%, based on the preliminary reading of US GDP, after 6.4% in the fourth quarter of 2021, versus expectations of 6.7%. Gross domestic product in the first quarter declined at an annualized rate of 1.4% compared to the previous three months, versus estimates for an increase of 1%. Consumer spending, which accounts for 69% of the US economy, rose by 2.7% after 2.5% in the last quarter of 2021. "It is important to stress that The decline in GDP is not as bad as it seems – Unicredit analysts commented – because the biggest declines are those of net exports and stocks are also the most volatile components and are expected to improve in the coming quarters.
Wall Street closes higher, dead platforms are flying
Wall Street rebounded with quarterly reports reassuring the health of US companies to counter the Fed's wave of interest rate hikes. The Dow Jones rose 1.85% to 33,917.12, the Nasdaq rose 3.06% to 12,871.53 while the S&P 500 advanced 2.48% to 4,287.91 a point . Title ID padsan increase of about 18%, after the publication of a Earnings per share $2.72 (-18% year-over-year), more than $2.56 expected, on revenue up 7% to $27.91 billion, with a consensus set at 28.2 billion. For now, the unexpected drop in US GDP has had little impact. US indices are heading towards Third monthly decline since the beginning of the yearThe Nasdaq up about worst month since October 2008 (down over 12%).

"Infuriatingly humble alcohol fanatic. Unapologetic beer practitioner. Analyst."