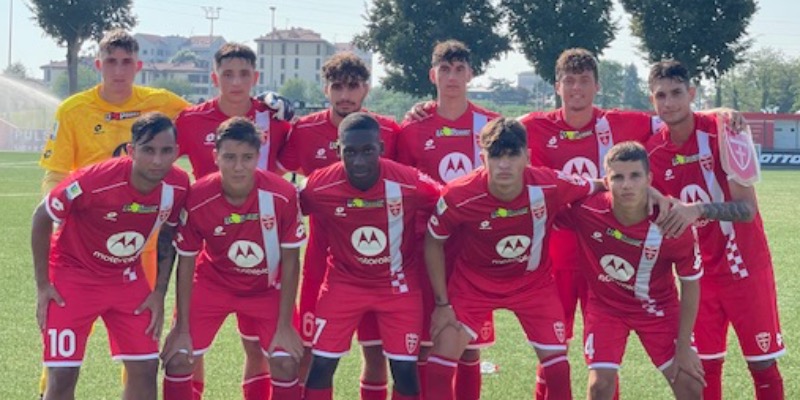 Four days separate Monza from the start of the championship, and the exciting match against Milan is getting closer and closer.
The Red and White, who are awaiting their debut against the Rossoneri, won 3-2 in last summer's friendly match against Lecco, at the Luigi Berlusconi-Monzelo Sports Centre.
Monza had a perfect start: in the third minute, Lamorte sent a pass from Tosco, made no mistake in front of the goalkeeper and opened the match.
And after only two minutes, the red and white scored the double goal, signed by Zubi.
Coaching led by Alessandro Luppi gives little and creates a lot. Good management, followed by excellent ball possession and great accelerations is the formula for hurting the opposition defence.
In the 20th minute, the home team came close to scoring a hat-trick of the same kind. The goalkeeper's intervention was decisive, first on Tosko's right foot, and then on Lamorte's shot, which was blocked by a corner kick.
In the 25th minute, Lamorte searches for the masterpiece from a distance, but the ball goes over the crossbar.
Leko tries to reduce the distances, and in the 31st minute, Aetos catches Aetos, and his left-footed shot goes wide of the goal.
With the end of the first half, Lecco equalized in the 43rd minute and took the lead after one minute thanks to Raimondi's brace.
In the second half, the red and white increased their pace and found their way towards the goal, in the 11th minute, Di Crescenzo sent it between the lines, calmly put the ball into the net and scored the final winning goal.
Many chances from both sides, but the red and white managed to keep the score until the end.
Game, race and head, Monza ready.
AC Monza – Lecco: 3-2
Scorers: 3′ Lamorte (Monday), 5′ Zubi (Monday), 43′ points, 44′ Sarpa (LEC), 11′ Sant'Di Crescenzo (Monday).
AC Monza: Bivolco, Bagnacchi (Ravelli 23), Zubi (Maras 23), Di Crescenzo (Graziano 23), Caccia (Beretta 23), Fossati (Del Acqua 23), Nene. (Jovi 23 minutes), Gibron (Lupinetti 1 minute), Tosco (Lungi 23 minutes), Trois (Martins 1 minute), Lamorte (Progarello 23 minutes). Available: Negroes. Coach: Alessandro Lupi
Lecco: Agostino (Pratti 1′), Zulli (Marchegiani 1′), Gallo (Mozoni 1′, Lanzani (Wide 1′), Beretta (Doldi 1′), Vismara (Conconi 1′), Ranvi (Va Morlacci 1 min), Siola ( Oliva Via 1), AETOS (Vilone Via 1), Raimondi (Trevisan Via 1), Sarpa (Locati 1 min. Coach: Roberto Mastro Leonardo

"Alcohol enthusiast. Twitter ninja. Tv lover. Falls down a lot. Hipster-friendly coffee geek."