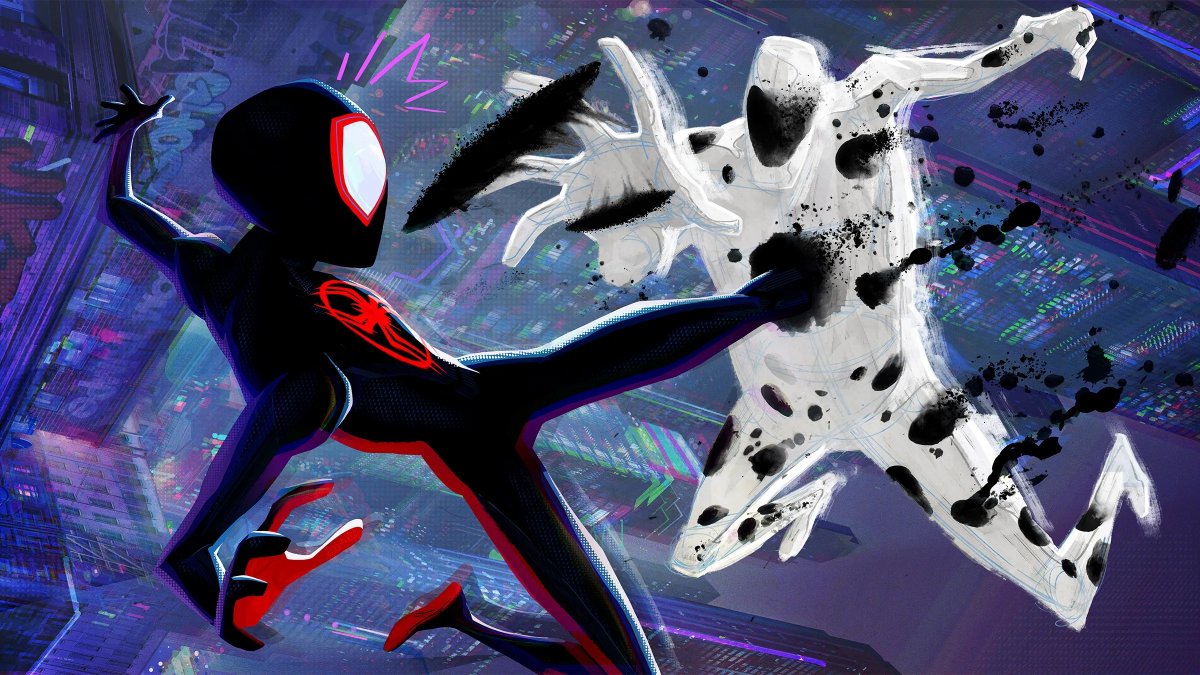 Spider-Man: Through the Spider-Verse He was planning one Post-credits scene But it was cut. Obviously, to be able to say more about it, it is necessary to make accurate references to the plot of the film. If you do not want any kind of spoilers Or in anticipation, don't continue reading beyond the image below.
According to producers Phil Lord and Chris Miller, Post-credits scene It would have been a sequel to an unfinished scene from the film that saw the film's main villain, The Blur, hanging out at Spider-Man's villain's bar without ever being able to get a drink. "Then he finally steals the drink for himself and pours it all out of his holes," Lord told IndieWire. "He's the dumbest villain ever."
It was the idea for a post-credits scene The Blur show returns to the villain bar And he eliminates all the villains who mocked him in the past. "It was one of my favorite things," said Alan Hawkins, chief animator of the character, "to see this guy get annoyed and then come back and, with a simple whisper, knock down everyone who comes near him." "But you have to have both sequences for it to work."
It has to be said that it's not a particularly significant addition, so it's not a huge loss from a purely narrative standpoint. Spider-Man: Across the Spider-Verse is actually as great a movie as it gets: if you're not convinced, read our review.

"Lifelong beer expert. General travel enthusiast. Social media buff. Zombie maven. Communicator."