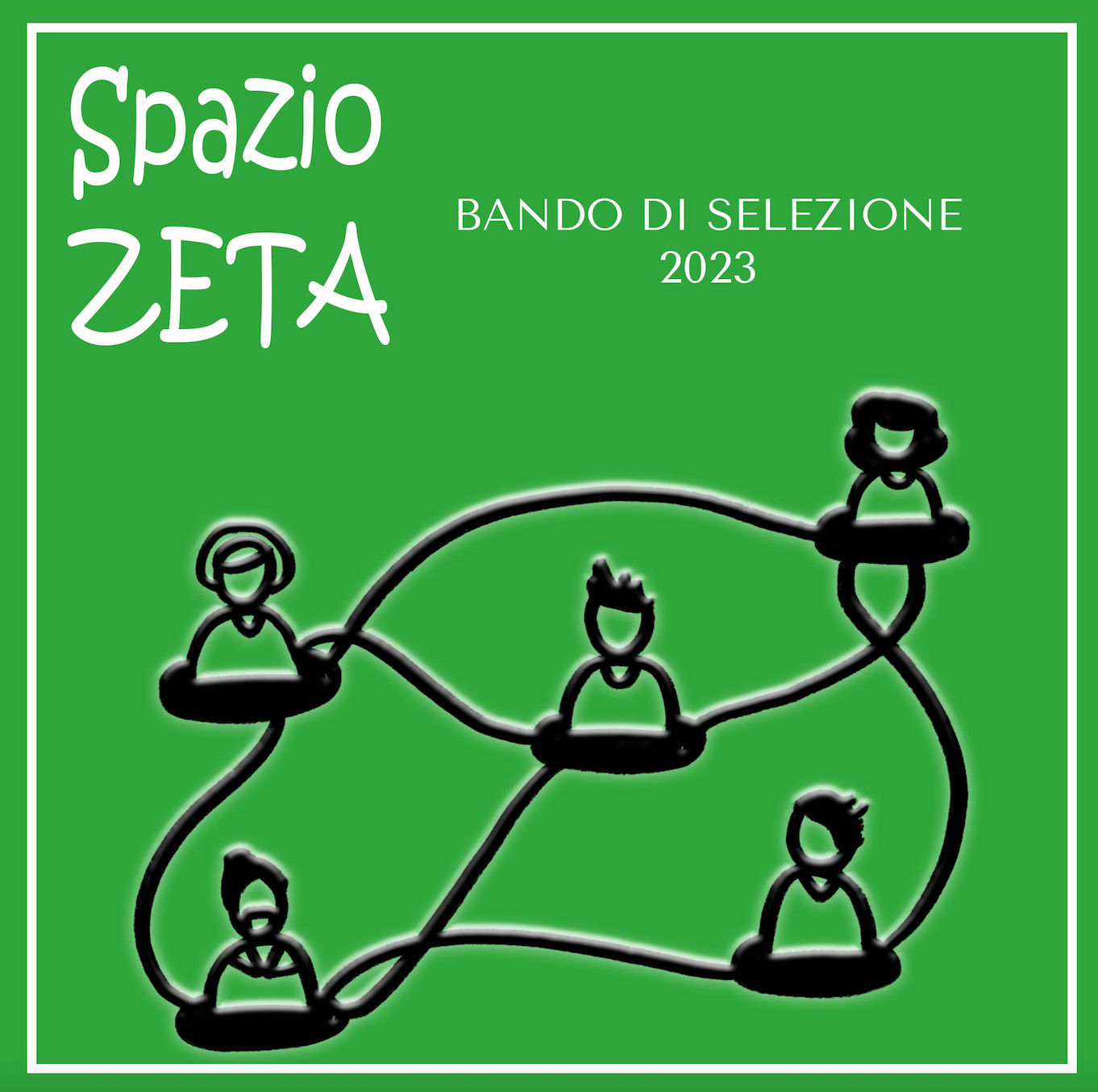 Generation Z | Zeta Space
Generation Z It is a design project Kerr – Umbrian Center for Artistic Residences It was created in collaboration with active cultural and artistic institutions in the region, and is intended for the younger generations. The project involves the creation of creative paths and participatory interventions with children and adolescents, through meetings with artists hosted in the residence, in order to give impetus and new results to work with young people, and envision a comprehensive approach starting from their needs, needs and difficulties of recent generations in contemporary society.
Starting with these assumptions ZUT! Cinema and theater management And LA MAMA UMBRIA INTERNATIONALAnd INDISCIPLINARTE srl In cooperation with Ass. DEMETRA, squint And Theater of the Stable Worlds of ASSISI Promotion in 2023 of the first edition of Spazio Zeta tenderAnd A space for listening, discussion and creativity between artists and young generations.
Zeta Space Born from the desire to actively engage young people with performing artists in all possible deviations of contemporary languages ​​related to theatre, dance, music, performance and hybridization using new digital technologies.
The artists, selected through a public tender, will be asked to develop a creative path with students linked to artistic practice, participation and listening, in different contexts and spaces (not only theatres, but also public spaces, museums, libraries, schools, oratorios, summer camps) in heterogeneous areas that include Historical centers and suburbs.
What we are looking for
Artists*/companies are asked to submit design ideas related to the performing arts and various contemporary languages ​​envisioning participation and participation in an artistic journey with a group of young people aged 16-26 in their own creative development process (Children participating in the course will be selected by CURA by public call)
At the end of the stay an open restoration of the course of action will be required, not necessarily spectacularly so.
What we offer
They will be selected from the evaluation of applications 3 Artist * / companies / informal groups for 15 days of stay in the following areas:
Foligno / Spoleto (21 Aug – 4 Sep 2023)
Assisi / Canara (September 14-28, 2023)
Terni (December 4-17, 2023)
Each of the three selected bids will receive:
The residence fee is 3,000 euros (+ VAT when presenting a regular invoice) + accommodation
Use spaces Born in technical material Available for various structures
Any additional costs related to the artistic and creative track (hire/purchase of materials) must be agreed with the organization.
Accompaniment, support and mediation are provided during the course with representatives of CURA, Demetra, Teatro degli Instabili of Assisi and Ass.Strabismi.
Spazio Zeta meets the next generation
During the period of SPAZIO ZETA in Foligno / Spoleto, the international program NEXT GENERATION will also take place, dedicated to young Italian and foreign creators to develop projects still in the incubation stage. During the period of residence of both projects, relationships, pollution and exchange of ideas and opinions will be facilitated between the various participants with the aim of mutual artistic growth and local communities.
How to apply
Artists*/companies interested in participating in the selection should submit their project proposal by filling in all required fields in the online entry form at the link here
the required materials
1) Presentation of the artist or company (maximum 1,000 vehicles) including references (links, common documents, etc.) referring to previous works
2) Description of the project and the path to be implemented.
3) The exact period/location e
4) Communication methods designed to promote and spread the residence (maximum of 2000 cars)
5) Multimedia materials to support the project proposal
The materials described above must be uploaded online by 12 noon Thursday, April 27, 2023.
More information: https://www.curacentroresidenzeumbre.net/2023/03/29/bando-spazio-z-2023/
or by e-mail: [email protected]

"Infuriatingly humble alcohol fanatic. Unapologetic beer practitioner. Analyst."