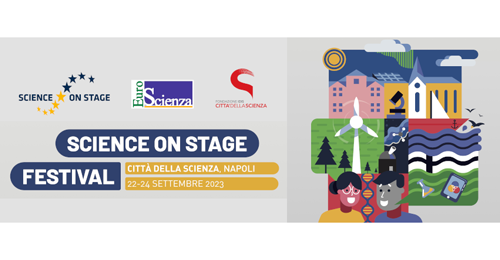 Science City You will be hosting this event Science on Stage Festival in Italy During which the best innovative educational projects related to teaching science, technology, engineering and mathematics (STEM) will be identified from among 30 projects already selected in the first round, From 22 to 24 September 2023.
The 11 winning projects will then be presented at the Science on Stage Europe festival to be held in 2024 in Turku, Finland.
Plan:
– Friday September 22
3.00pm – 4.00pm: Opening with welcome and greetings from the authorities and organisers
4.00 pm – 6.00 pm: Visit the stands
– Saturday September 23
8.30am – 6.00pm: Visit the stands
10.30-11.00 AM: "Old and New Instruments for Exploring Physical Phenomena"
11.00-11.30am: "Whoever arrives last wins"
11.30-12.00: "Fiber beyond communications: ubiquitous sensors and smart cities"
12.00-12.30: "A certain climate"
4.00pm – 4.30pm: "Augmented Reality at School – Proton Play Goes Digital"
4.30pm – 5.00pm: "HOP – Hands-on Physics"
5:00 PM – 5:30 PM: "Let's Play with AI"
5.30pm – 6.00pm: "Science at School, Resources and Amplifier"
– Sunday September 24th
8.30-12.00: Visit the stands
9.30-10.00 am: "Carrots, artichokes and other fruits and vegetables"
10.00-10.30 AM: "Do you like Bach?" Vibrations, Lasers and Fiber Optic
10.30-11.00 am: "Exploring space and its infinite horizon"
– 11.00-11.30 AM: "ARCHITPLAYCITY 4.0"
– 12.00-12.30: Announcing the winners of the competition and forming the Italian delegation at the European Festival in Finland. Closing of the festival.
– 12.30 – 13.30 pm: "The Physics of Dreams" show by Federico Benozzi

"Infuriatingly humble alcohol fanatic. Unapologetic beer practitioner. Analyst."