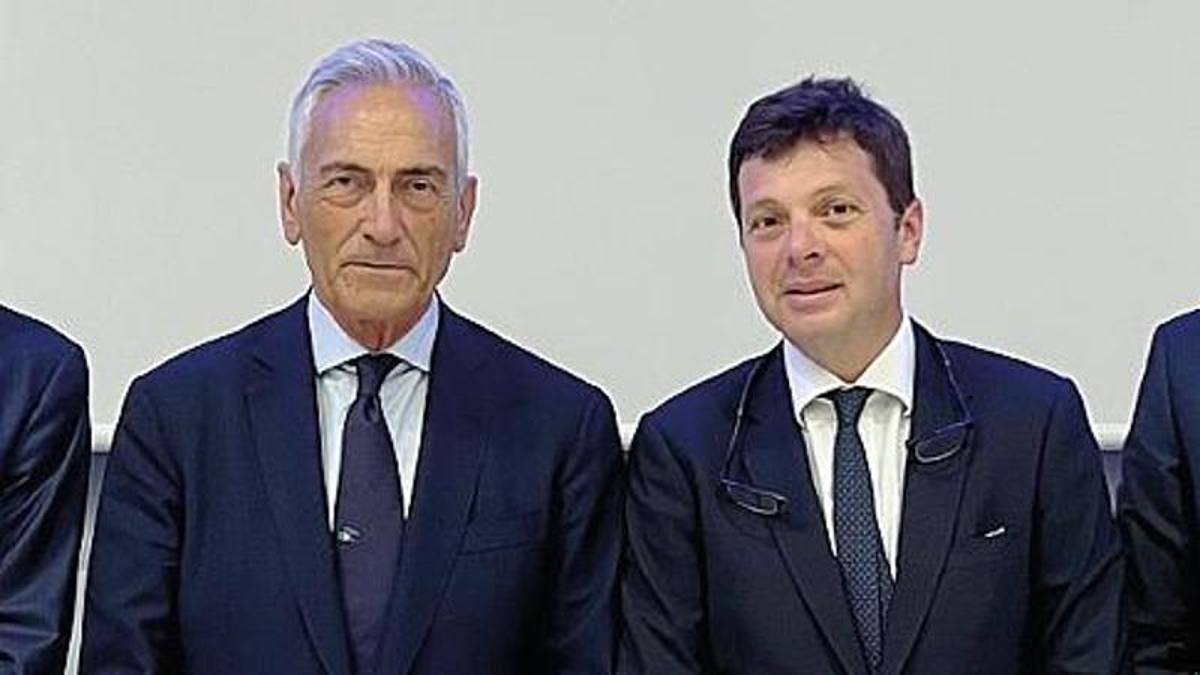 Through a system of constant controls: "The situation in Italy is unsustainable"
The reform that UEFA wanted to secure European football from an economic and financial point of view officially started on July 1. The scheme of rules stricter than in the past will be progressive and the first real checks on the health of clubs will take place from the 2023/24 season, to reach the goals set by UEFA in 2025/26. Of this, but above all the effects that the plan will have in Italy and the critical situation for our football, we spoke yesterday at a meeting at Coverciano between clubs, UEFA – present with Director of Financial Sustainability and Research Andrea Traverso – and FIGC with President Gabriele Gravina.
Expense limit
–
The reform consists of two regulations, one for licenses to play in the European Cups and another in which new rules are established for continuous monitoring, with particular attention to solvency (with quarterly checks and reduced tolerance for defaulters), stability and cost control, one of the plan's most interesting innovations . In fact, the introduction of the so-called extended salary cap sets a percentage of salary expenses, transfers and agent commissions in relation to the club's income. As we said, the cap will gradually drop: 90% in the 2023/24 season (with the first control of this new era set in December 2023), 80% in the 2024/25 one and 70% in 2025/26. Speaking of controls, another important element is the penalty system for clubs that are not in a good position. This is also progressive: it starts with financial penalties with a fine measured for overrun which rises with each non-compliant check (already set in a pre-determined grid). To prevent wealthier clubs from opting to pay the 'punishment' by continuing to disrespect the rules, UEFA then decided that in the event of major setbacks or abuses, sporting sanctions, from player transfer restrictions or in List A, should be added. Even exclusion from competitions (but only in extreme cases).
Italy in crisis
–
At Coverciano Traverso I drew the companies' attention to the seriousness of the Italian situation compared to the major European leagues: our role is last in relation to revenue streams (in England they are almost three times higher), but among the first expenses related to purchases and salaries from players. "An unsustainable gap – he says – requires an important reform to be implemented as quickly as possible. This reform gives more weight to the companies' balance sheets, and recapitalization will be necessary." The 1 billion 3 billion recapitalizations implemented in Italy in the entire 2020/21 season have already been put to use, and now that post-pandemic revenues are struggling again, the problems are back in force.
FIGC . moves
–
Moreover, sustainability and stability are also at the core of the reform that Gravina has been doing for some time now. At the Federal Council on July 28, the president will present a three-year plan with stricter rules than those of UEFA that will also include those for registration in tournaments with the restrictions discussed on the liquidity index. "UEFA reform represents a historic turning point for European football – Gravina comments -, a contribution, hopefully decisive, to halting the dangerous trend towards misalignment of club accounts. FIGC is very clear about the importance of the moment and for that reason, and on the same basis that it was approved In Europe, we are preparing a three-year program aimed at more effective management: we urgently need a change in management from all professional clubs."
July 6 – 08:34

© Reproduction reserved

"Alcohol enthusiast. Twitter ninja. Tv lover. Falls down a lot. Hipster-friendly coffee geek."